'Star Trek Picard': The 'Next Generation' Cast Members Who Could Appear in Season 2
Star Trek: Picard featured many cast members whose returns to the franchise has given much joy to fans of The Next Generation. The appearances of Data (played by Brent Spiner), Deanna Troi (Marina Sirtis) and William Riker (Jonathan Frakes), however, may not be the last TNG characters we get in the show. Picard Season 2 has already been ordered by CBS All Access and there are some clues and convincing fan theories out there about who will be joining Jean-Luc Picard (Patrick Stewart) in the second season.
Star Trek: The Next Generation actors who could appear on Picard
Guinan - Whoopi Goldberg
The most likely returning actor for Picard Season 2 is Whoopi Goldberg, who played bartender Guinan in The Next Generation. She was all but confirmed to be joining the cast when Patrick Stewart visited The View and asked for her to come on the show, which she agreed to.
On that program, she said, "Star Trek was one of the great experiences from the beginning to the end," to which Stewart replied, "it was wonderful having you, and we cannot wait to have you with us again one more time."
Geordi LaForge - LeVar Burton
Of the fan favorite characters from TNG, noticeably absent from the first season of Picard was Geordi, who did not appear despite the character being a big friend of a character who did appear, Hugh (Jonathan D'Arcy).
Asked if he would return by CNN, he said, "Each of us [TNG cast members], I would say certainly, right? It is unreasonable to assume that he [Picard] doesn't know those people anymore, or that he stopped talking to them. And if he did there's good storytelling in why."
In this interview Burton also hinted that he would like to inject some sex into Picard. He said: "I'd settle with him having a date with somebody he didn't invent on the Holodeck. If he could just have sex with a real person, I'd be so happy!"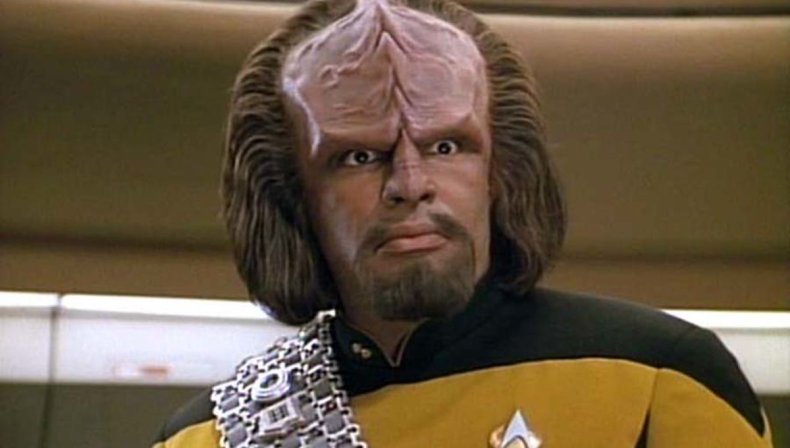 Worf - Michael Dorn
Another character who fans were surprised did not turn up in Picard was Worf. However, there is a big hint that Season 2 could be when we see The Next Generation and Deep Space 9 star again. In a Star Trek: Picard tie-in novel, it was revealed that Worf captained the Enterprise for a time after Picard — a fact that fans would love to see the pair discuss on the show.
Show executive producer Alex Kurtzman told TVLine of Dorn returning, "It's totally possible... I think Worf is such an amazing character.
In another TVLine interview, fellow Picard EP Heather Kadin said that Geordi and Worf did not appear in Season 1 because "we made a point not to bring back any legacy characters that didn't organically tell this story, which is why, unfortunately, you don't have Michael Dorn as Worf, and you don't have Geordi. Otherwise, we keep joking it'd be The Next Next Generation."
However, this could suggest that they have found a way to incorporate the pair into Season 2, especially as they pick these two characters out by name.
Q - John De Lancie
Though not mentioned by the crew yet, there was a fan theory that emerged after Episode 7 of Picard that the Captain Crandall that Will and Deanna's daughter talks about could in fact be an alter ego of Q (John De Lancie), suggesting the character could make a return to the world of Star Trek.
Star Trek Picard is streaming now on CBS All Access in the U.S. and Amazon Prime internationally.