What We Know About 'Star Trek Picard' Season 3 So Far
Star Trek: Picard's current season finale is airing on Paramount+ and Prime Video, but there is good news for all the Trekkies out there—the series is already confirmed to be returning for Season 3.
Paramount+ announced that Picard had been renewed for Season 3 in September 2021, before the show's current season had even begun. However, the streamer also announced that the third season would be the final one for the Star Trek: The Next Generation spin-off.
Picard Season 3 has been filming since at least early 2022, when the production made headlines after over four dozen members of the cast and crew tested positive for COVID.
With production underway on the series, Paramount has been dropping many hints about the final episodes, including the latest set of TNG cast members who will be joining Jean-Luc Picard (played by Patrick Stewart) in the final episodes.
Here's all the key information you need to know about Star Trek: Picard Season 3.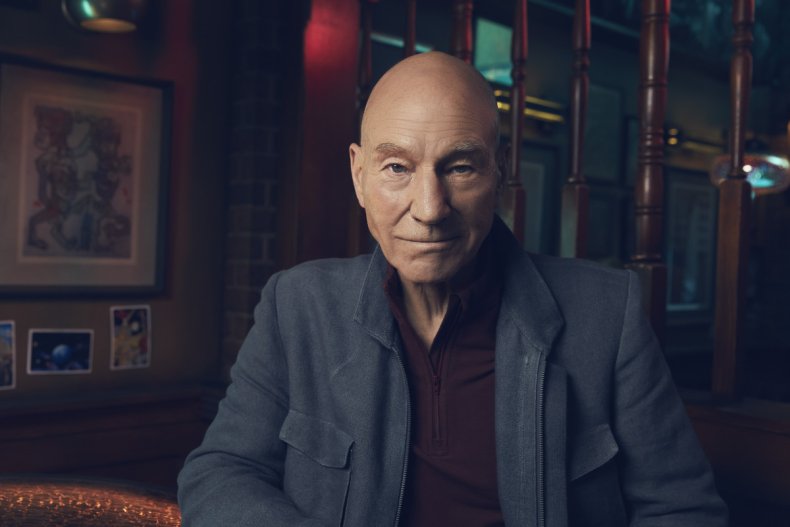 LeVar Burton and Michael Dorn Join the Cast
On April 5, 2022 (celebrated as "First Contact Day" by Trekkies), Paramount+ released a trailer that announced six Next Generation cast members who would appear in Season 3, including a mix of actors who have already appeared in the first two seasons alongside some new faces. That list included:
Michael Dorn - Worf
Jonathan Frakes - William Riker
Gates McFadden - Beverly Crusher
Marina Sirtis - Deanna Troi
Brent Spiner - Data in TNG, but in an unknown role in Picard Season 3
The trailer didn't contain any new footage, however, so the secret of how everyone returns is still under wraps.
Burton, Dorn and McFadden are making their Picard debut in Season 3. Burton was among those who celebrated the news on his Twitter, writing: "I CAN FINALLY TALK ABOUT IT!"
In a Deadline interview, Stewart said of the big TNG reunion: "I'm with Gates and Marina and Jonathan and Brent and LeVar and Michael, and those days have been wonderful," he reported. "I think it's hard for the directors because we fool about so much!"
Alison Pill Won't Be in Star Trek: Picard Season 3 – but Other Cast Members Have Been Confirmed.
In a MovieWeb interview, the Agnes Jurati actor confirmed: "I know that Season 3 will be the end. I wasn't a part of Season 3, so I don't have much to say about it in terms of spoilers. I will get to watch along with everybody else."
While Alison Pill is leaving the show, Raffi Musiker actor Michelle Hurd and Seven of Nine star Jeri Ryan will be back for more. In a Hollywood Reporter article, Ryan said: "Yes, you'll see Seven again, I can tell you that. I think the fans will not be disappointed. The season is huge, and it is a very worthy sendoff for all of these characters."
The Picard Season 3 Plot Will Be "a Proper Send-Off to the TNG Crew"
This is how Season 3 showrunner Terry Matalas labeled the final season in a Twitter post.
In a TrekCore interview, meanwhile, series co-creator Alex Kurtzman confirmed that the Next Generation cast members aren't just returning for brief appearances. He said: "They're not cameos. I assure everybody. They can just take that right off the plate."
Post-production is underway, meaning a 2023 release date for Star Trek: Picard is likely. McFadden tweeted at the start of May: "Just finished ADR for first 6 episodes of #Season3 #Picard and I am here to report IT LOOKS AWESOME!! Go @terrymatalas."
For those not down with industry lingo, ADR stands for automated dialogue replacement, where actors record lines of dialogue for various reasons. If ADR is being recorded, then filming is very likely to have wrapped.
Though Paramount+ has not confirmed the show's release date yet, if it is currently in post-production, then it seems that the streamer is aiming for a spring 2023 release, around a year after the current season started releasing.
Star Trek: Picard Season 1 and 2 are streaming now on Paramount+ in the U.S. and Prime Video elsewhere in the world.