'Star Wars' Actress Carrie Fisher Responds to Body Shamers on Twitter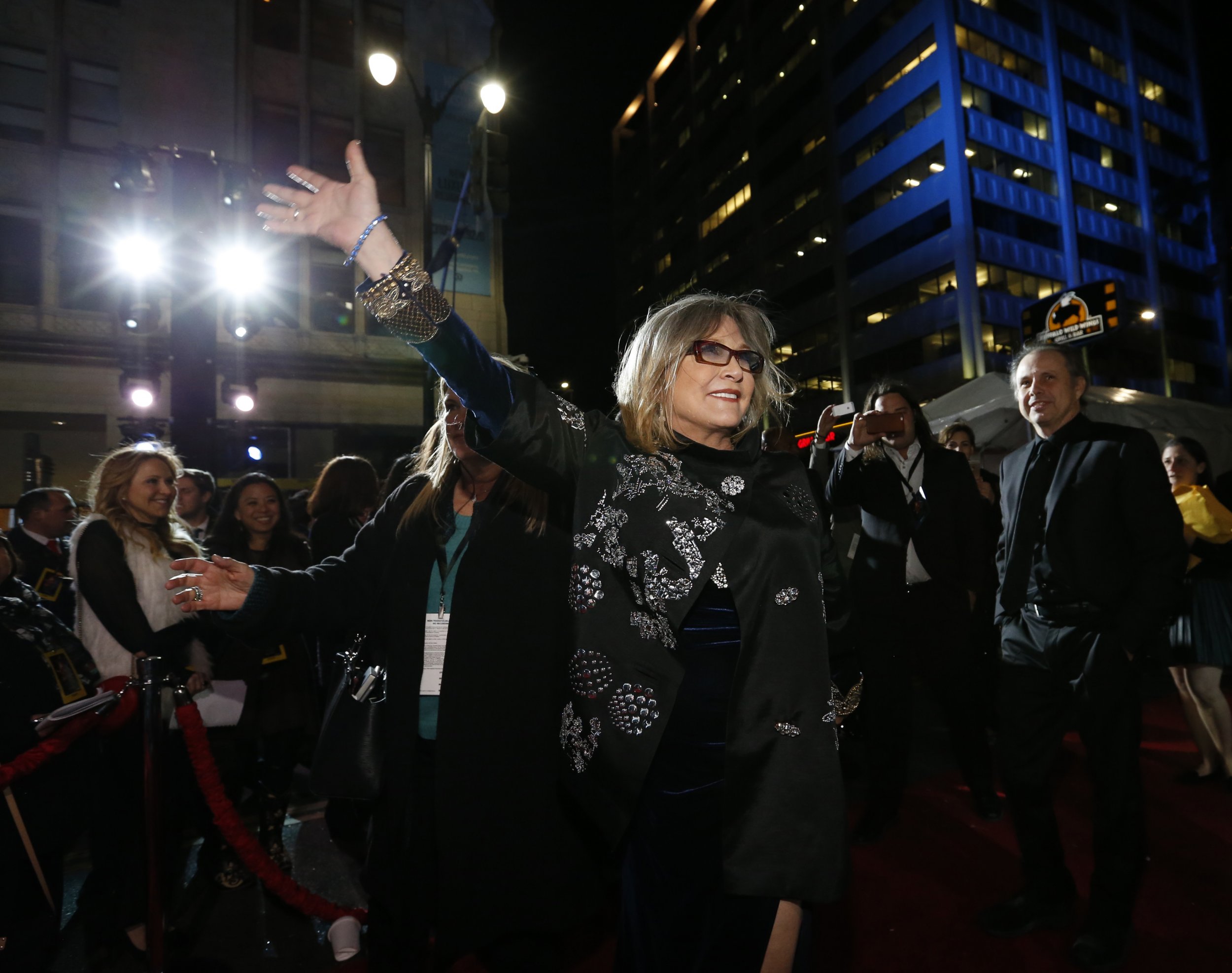 Carrie Fisher is tired of hearing strangers discuss how well or poorly they think she's aged or what her body looks like. The 59-year-old actress reprised her role of Princess Leia in Star Wars: The Force Awakens, released this month nearly four decades after her first appearance in the series in Star Wars: Episode IV—A New Hope (1977).
Fisher, it seems, had tired of superficial comments about her performance—ones that focused on her physical attributes rather than her portrayal of the character—when she tweeted a pointed response Tuesday.
Her initial missive of 140 characters or less has since garnered more than 15,000 retweets and 36,000 likes. She followed it up with a few additional thoughts on the subject. "My body is my brain bag, it hauls me around to those places & in front of faces where theres something to say or see," she wrote in a subsequent tweet. And later: "Youth&BeautyR/NOT ACCOMPLISHMENTS,theyre theTEMPORARY happy/BiProducts/of Time&/or DNA/Dont Hold yourBreath4either."
She also retweeted others who had commented on the matter, whether positively or negatively:
Fisher had previously spoken about the weight she had been expected to lose before returning to the screen as Leia and about Hollywood's obsession with physical appearance. "They didn't hire me. They hired me minus 35 pounds," she said on a red carpet in May 2014, just as The Force Awakens started filming.
"They don't want to hire all of me—only about three-quarters!" she reiterated in a recent interview with Good Housekeeping. "Nothing changes: It's an appearance-driven thing. I'm in a business where the only thing that matters is weight and appearance. That is so messed up. They might as well say, 'Get younger,' because that's how easy it is," she said. "We treat beauty like an accomplishment, and that is insane."