'Star Wars' and 'What We Do in the Shadows' Crossover Goes Viral
A TV comedy about a house share of vampires has had an unlikely crossover with the latest offering from the Star Wars universe.
FX's What We Do in the Shadows has paid homage to the new Star Wars spin-off Andor, starring Diego Luna as Cassian Andor, by reimagining one of its stars as a galactic hero.
The hotly anticipated series launched on Disney+ this week to rave reviews and the team at What We Do in the Shadows couldn't resist getting in on the action.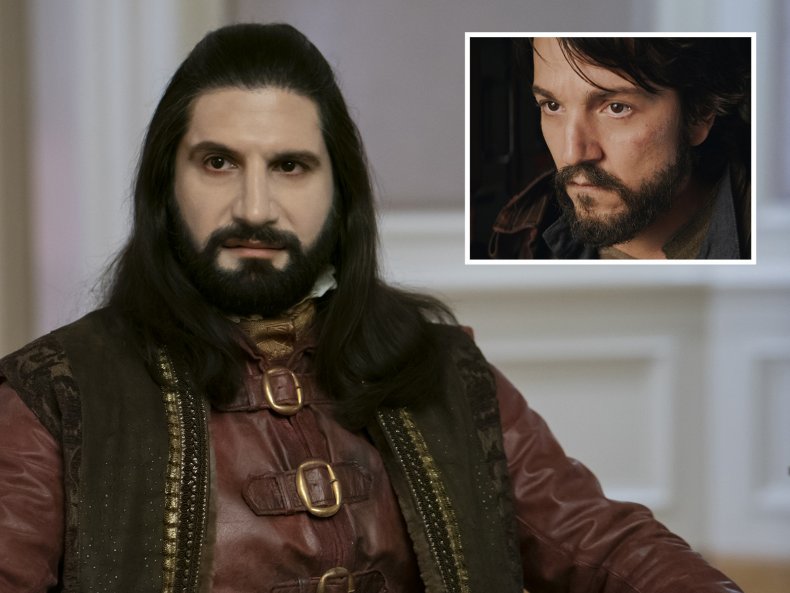 The mockumentary style show follows the misadventures of vampires Nadja (Natasia Demetriou), Lazlo (Matt Berry), Nandor the Relentless (Kayvan Novak) and the dreaded energy vampire, Colin Robinson (Mark Proksch).
It just wrapped its fourth season, but headed onto Twitter on Wednesday to celebrate the premiere of Andor with its trademark wit.
Noticing the very similar names of its leading characters —Andor and Nandor— the Shadows team knocked up a poster of the Persian vampire in the style of Andor's promotional poster.
The Shadows poster showed an illustrated image of Nandor bearing his vampire fangs against a backdrop of what resembled a "wanted" poster.
It mimicked the Andor poster released by Disney+ that featured Luna as Andor and the other characters below him.
In that poster the iconic Star Wars Storm Troopers could also be seen as well as the Empire's Fighters and Resistance's Ships.
FX posted the Nandor poster to Twitter, captioning the post, "We had to. Watch Star Wars #Andor. 3-episode premiere now streaming on@DisneyPlus."
The official Shadows Twitter replied: "nandor would do soooo much damage in space."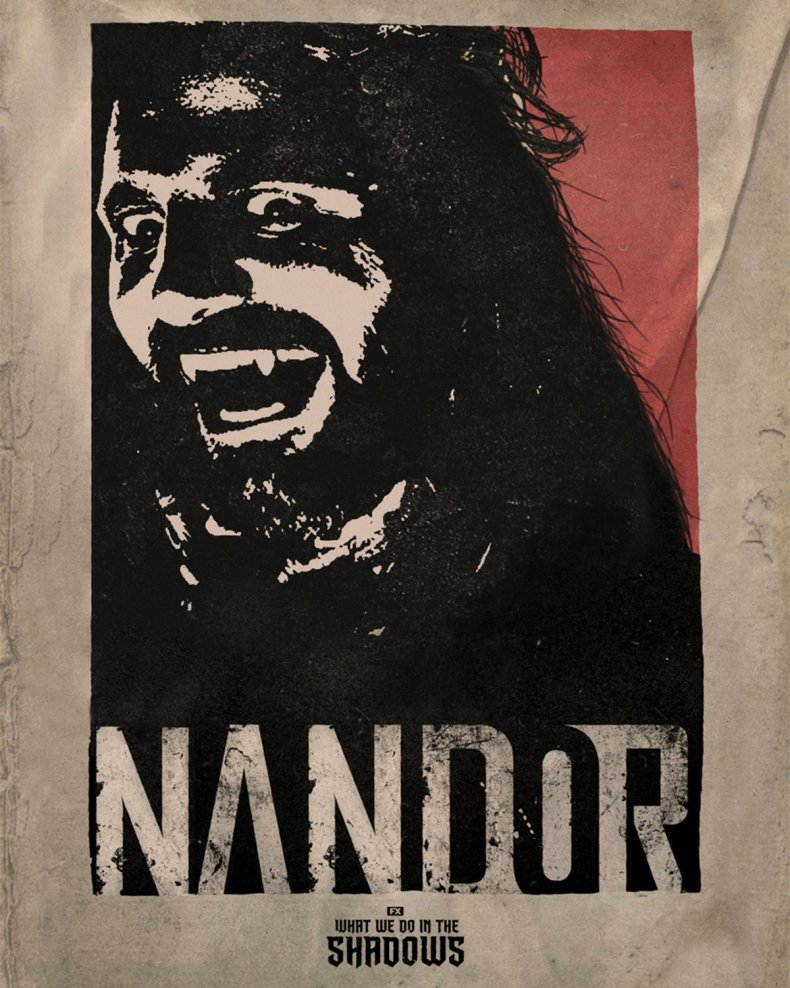 The Star Wars team didn't waste any time getting in on the action and retweeted the poster.
"Nandor would love it on Dathomir," it declared.
Dathomir was a remote and neutral planet bathed in blood-red light from its central star and has appeared in many Star Wars titles, including the animated series, Clone Wars.
Blood of course, is a vampire's source of food so the Star Wars Dathomir reference was the perfect suggestion for Nandor.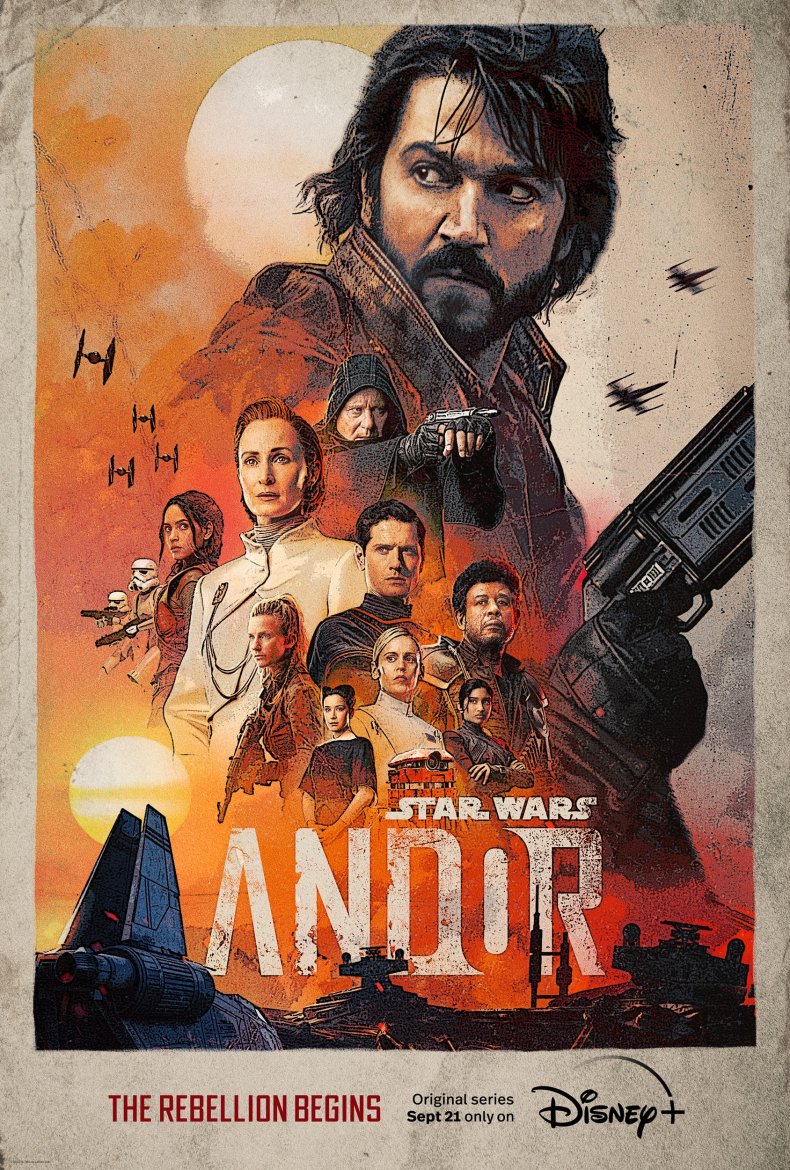 Andor premiered its first three episodes on September 21 and has already been renewed for a second season.
Those two seasons will directly link into the events of Rogue One: A Star Wars Story in which Luna also starred.
The series begins in the era 5 BBY, which is roughly when Jyn Erso (Felicity Jones) was abandoned by Saw Gerrera (Forest Whitaker) in Rogue One.
It will introduce fans to Andor's home planet of Kenari and his origins in the years before he joined the Rebellion and helped Erso in the mission to steal the Death Star plans.
Andor viewers will see how he was taken from his home planet and tragically separated from his sister, who he continues to search for many years later.
Luna said of his character's origin story: "He's a refugee. He's a man forced to migrate and has to leave everything behind. And there's a hint of that in Rogue One. No one has his accent.
"Clearly, he comes from somewhere no one else has come from... we're talking about marginalized communities. We're talking about [what] oppression looks like. And obviously, there is a lot of parallels you can establish with the world [we] live in."