'Star Wars Battlefront 2' June Solo Season Update Has Kessel & Extraction
Star Wars Battlefront 2 fans were promised more DLC for the Han Solo Season in June, and a new blog post and trailer detail exactly what players can expect. There are no traditional Heroes, but you can explore Kessel and fly around in Lando's Millennium Falcon.
Here's a quick recap of everything included in the June update for Star Wars Battlefront 2. The update is expected to go live June 12.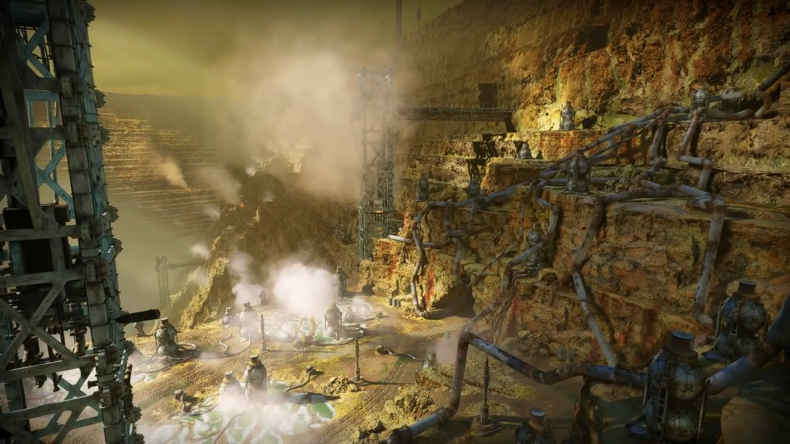 Kessel Map: Playable across Arcade, Blast, Hero Showdown, Heroes vs Villains and Extraction. See it in action in the trailer above.
Extraction: The classic mode from 2015's Star Wars Battlefront returns. Rebels must escape with cargo while the Empire tries to stop them. It's playable in Jabba's Palace and Kessel and will be available to demo at EA Play June 9.
Jetpack Cargo: The mode returns with a six-minute timer and score and time displays in the UI. It's playable on Yavin 4.
Appearances: The following skins will be added to the roster:

Corellia Corellia Escape Han [Legendary]
Beckett's Crew Han [Legendary]
Professional "Sportsman" Lando [Legendary]
Raconteur Lando [Legendary]
Vandor Heist Chewbacca [Epic]

Lando's Millenium Falcon: It's a faster version of the existing Hero ship with Laser Cannons that deal medium damage over medium range. It has the same three abilities as other Starfighters in the game.
Menu Updates: More holographic effects will be removed, and players will be able to rotate and zoom character models when selecting Appearances. Timed challenge windows also appear in the main menu.
Fixes and Balance Tweaks: We'll detail these when the update releases June 12.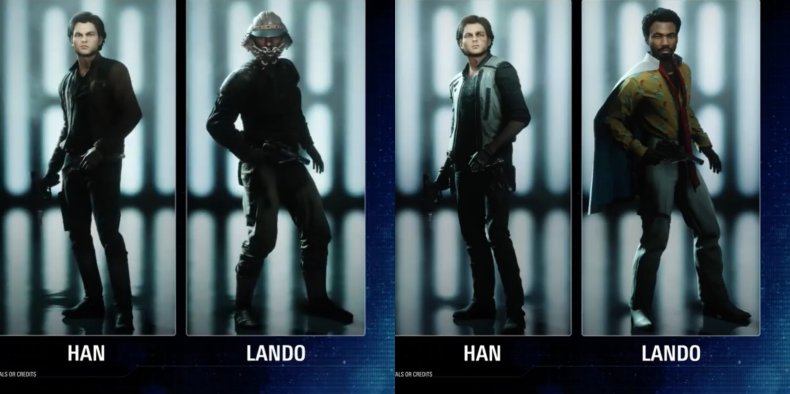 This second DLC drop for the Han Solo Season isn't quite as sparse as the first half in May, but it's still slightly less than some fans may have been expecting. The lack of new Heroes remains a disappointment, but at least players can have fun blasting around a new map instead of an old, recycled one. The community has been requesting the return of Extraction, and what better way to rekindle that passion than to experience it in a brand-new place? If anything, Star Wars Battlefront 2's June update should set expectations for future DLC drops. Heroes will be a rare addition, while maps will be introduced semi-regularly. The good news is, if you're still disappointed by this feature list, DICE promises there will be more to say about Battlefront 2 during the EA Play press conference June 9 at 2 p.m. EDT.
What are your thoughts on Battlefront 2's June update and the second half of the Han Solo Season? Were you expecting more? Tell us in the comments section!