'Star Wars Battlefront 2' Petition Demands Paid DLC, But DICE Says No
Star Wars Battlefront 2 is one of the most controversial video game releases of this console generation. What began as the poster child for the predatory implementation of loot boxes has since become one of the most adored Star Wars games of all time, thanks to a complete reversal of distasteful practices and a wide assortment of free DLC spanning all eras of the Lucasfilm universe.
That's why fans were understandably disappointed when, in late April, the game's developers at DICE announced they would be discontinuing DLC support for the 2017 title with the re-release of the Scarif map that also marked the end of term for Star Wars Battlefront 2015.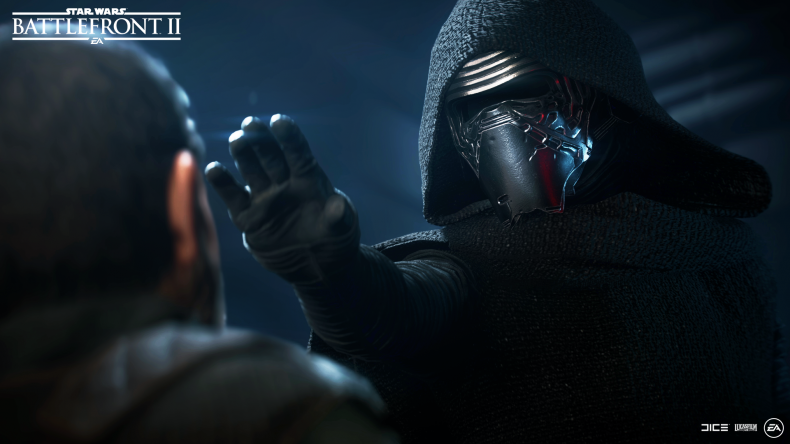 A few weeks removed from that announcement, Battlefront 2 fan Christen Adler is now causing a stir with a Change.org petition titled "Continue (paid) support for Star Wars Battlefront 2." The request reads as follows:
Newsweek subscription offers >
"Star Wars: Battlefront 2 is one of the greatest video game redemption stories of all time. From a disastrous launch to a complete success, the transformation of the game is inspiring to all Star Wars fans and gamers alike. Unfortunately, the game was cut short while still having so much potential for wonderful new content. New maps, heroes, skins, private matches, private servers, etc. are a must for this game. All those who sign this petition would be willing to pay for new DLC to keep this awesome game alive."
In other words, the same fan base that once bemoaned the questionable monetization strategy originally implemented in Battlefront 2 is now openly willing to pay for additional content for the game. Since the petition's debut in early May, the request has garnered nearly 50,000 signatures and counting. In fact, fans have been making so much noise about the initiative, that it even prompted a response from DICE Producer Ben Walke. Although, it's probably not the response supporters were hoping for.
"You keep posting this to me, but I'm not sure what you want me to do with this," Walke tweeted on Sunday. "The team has seen it, but it's not our call. I really love that almost 30k of you have signed it, but over 200k signed the alternative petition to this 2.5 years ago. Perspective." The petition referenced by Walke is one from 2017 in which 215,000 gamers demanded EA's decade-long partnership with the Star Wars license be revoked. With continued support of Battlefront 2 and the release of the critically acclaimed Star Wars Jedi: Fallen Order late last year, most gamers have softened on their EA-Star Wars stance, but, at the time, the movement was quite vocal, more vocal than the 50,000 players hoping for more Battlefront 2 DLC.
Given the noncommittal response from Walke, and the mostly useless nature of online petitions in general, it's highly unlikely this request will lead to extended support for Star Wars Battlefront 2. What it may do, however, is demonstrate to EA and Lucasfilm that there is measurable interest in more Battlefront experiences. Especially with a new generation of consoles on the horizon, this show of support may not materialize as paid DLC for a three-year-old game, but instead a third Battlefront game altogether.
The aforementioned features like private matches, new maps and heroes all seem like perfect fodder for another proper installment. It's unclear what Star Wars Battlefront 2's developers at DICE are working on at the moment, but considering the Swedish studio recently cut support for both Battlefront 2 and Battlefield V, the team is likely staffing up to fully focus on a larger project.
Star Wars Battlefront 2 is available now on PS4, Xbox One and PC.
Would you like to see paid DLC for Star Wars Battlefront 2? Might DICE be working on a new Battlefront game? Tell us in the comments section!
'Star Wars Battlefront 2' Petition Demands Paid DLC, But DICE Says No | Newsgeek