'Star Wars' Cassian Andor Live-action TV Show Sticks to the In-between Times
Disney's upcoming streaming service, known as Disney+, now has a second live-action Star Wars show in its quiver. The new series, announced Thursday, will follow rebel spy Cassian Andor during the early years of the rebellion against the Empire. Diego Luna, who introduced the character in Rogue One: A Star Wars Story, will return to the role.
"We have a fantastic adventure ahead of us, and this new exciting format will give us the chance to explore this character more deeply," Luna said in the announcement posted to the official Star Wars site, which describes the series as a "rousing spy thriller."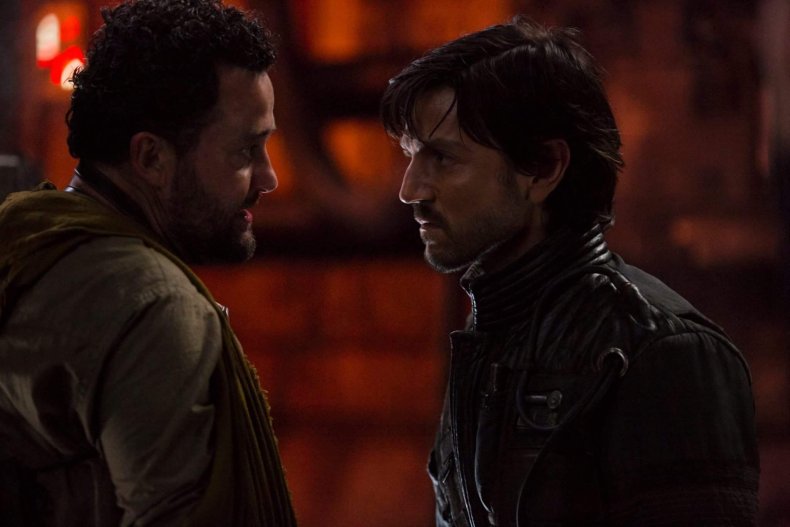 When we first met Andor in Rogue One, he's more like a Rebel assassin than a debonair spy, killing an informant on the Ring of Kafrene to prevent him from being captured and spilling secrets to the Empire. His next assignment is assassinating Jyn Erso's father Galen, a scientist instrumental to the Death Star program.
Cassian Andor died shortly after, after helping Jyn extract the Death Star plans that proved essential to its destruction at the end of the original Star Wars.
While building an entire series around one character from an ensemble cast is seems like curveball from Disney, what's even stranger is the continued fixation on the same handful of years. So far, Disney has set Rogue One, Solo: A Star Wars Story and Star War Rebels (plus novels and comics like Thrawn, Thrawn: Alliances and, uh, the other Thrawn) in the years between Star Wars: Episode III and Star Wars, splitting their cinematic output evenly between the years just before and just after the Original Trilogy. That same bookended strategy will now play out on Disney+, with the untitled Cassian Andor show appearing opposite The Mandalorian, which is set after Return of the Jedi, but before The Force Awakens.
The Cassian Andor series doesn't yet have a release date.