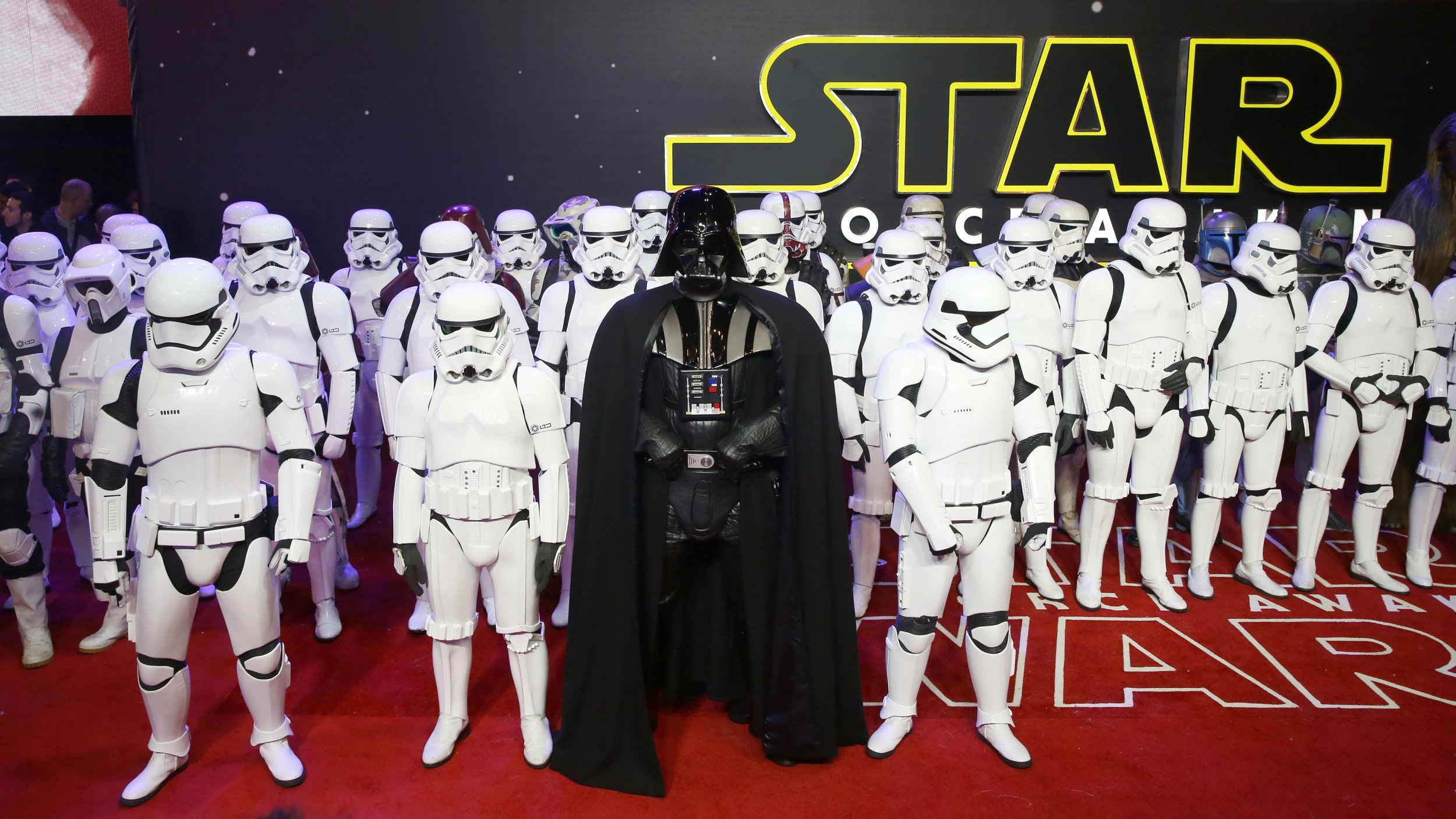 Even if you have a million lightsabers, a storm of stormtroopers, and your very own Millennium Falcon, you couldn't destroy the force from the constant hype surrounding J.J. Abrams' film: Star Wars: The Force Awakens.
However much non-Jedi lovers may wish, the film is staying alive, and comedian Jimmy Fallon used the medium of song to capture this incredible phenomenon by creating a mash-up of the Star Wars' cast, past and present, singing along to the Bee Gee's classic.
In further galactic news, The Guardian reports that the Vatican newspaper L'Osservatore Romano isn't too impressed with the latest instalment. The semi-official publication, owned by The Holy See since 1861, complained that the villains in the movie did not live up to their expectations of what true evil should be.
"The new director's set-up fails most spectacularly in its representation of evil," the review noted. "The counterpart of Darth Vader, Kylo Ren, wears a mask merely to emulate his predecessor, while the character who needs to substitute the emperor Palpatine as the incarnation of supreme evil represents the most serious defect of the film."
The Italian paper desperately longs for the days of Darth Vader and Emperor Palpatine, calling the characters "two of the most efficient villains in that genre of American cinema."
Walt Disney Studios are advised to make peace with the Vatican if they seek divine intervention in their quest to surpass Avatar as top grossing film of all-time. According to Variety, The Force Awakens had grossed $610.8 million worldwide as of Monday, but still has some way to go to reach Avatar's final gross of $2.78 billion.