New 'Star Wars' Comic Features Darth Vader Traumatized After 'Empire' Duel with Son
Darth Vader and a Death Trooper honor guard visited Luke Skywalker's childhood home after their fateful duel in Cloud City, a new Marvel comic reveals, opening an exploration into the Sith Lord's trauma and slow path to redemption.
In February 2015, Marvel launched Star Wars: Darth Vader, a comic book series following the Dark Side Force wielder between the events of 1977's Star Wars and 1980's Star Wars: The Empire Strikes Back. Written by Kieron Gillen, with art by Salvador Larroca, Darth Vader ran for 25 issues and was followed by a second 25-issue Star Wars: Darth Vader series set immediately after Anakin Skywalker's final transformation into Darth Vader at the end of Star Wars: Episode III Revenge of the Sith.
On February 5, Vader returns in Star Wars: Darth Vader #1, a relaunch of the title set in between The Empire Strikes Back and Star Wars: Episode VI Return of the Jedi. In advance of the first issue's release, the official Star Wars website posted seven preview pages from the coming series.
Written by Greg Pak, with art by Raffaelle Ienco, the new Darth Vader #1 sees the Sith Lord return to Tatooine after his duel with Luke Skywalker in the skies above Bespin. The preview pages highlight the emotional turmoil under Vader's masked exterior, showing how Vader connects the loss of his wife, Padmé Amidala, to the loss of his son, who refused his offer to "rule the galaxy as father and son."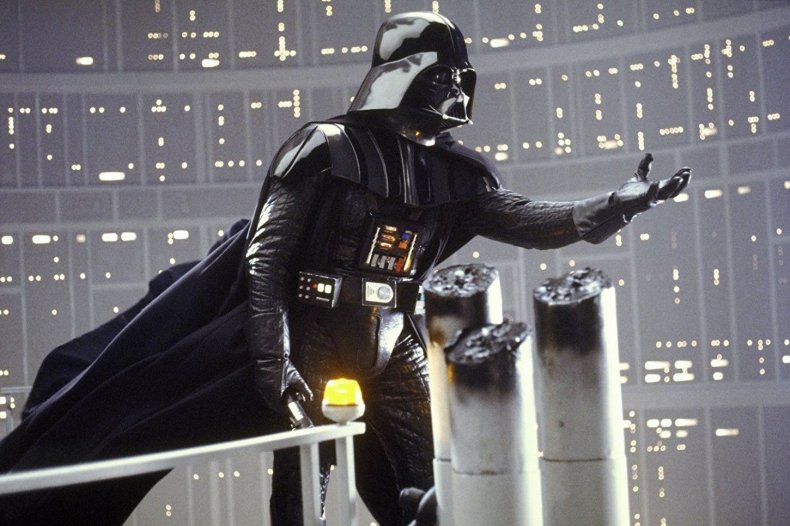 In the preview pages, Vader and his retinue of Death Troopers land an Imperial Shuttle amidst the burnt out moisture farm Luke called home. A droid provides Vader a tour of the home—which first belonged to Anakin's mother and her husband, Darth Vader's stepfather Cliegg Lars—noting that few records exist regarding Owen and Beru Lars' adopted son Luke.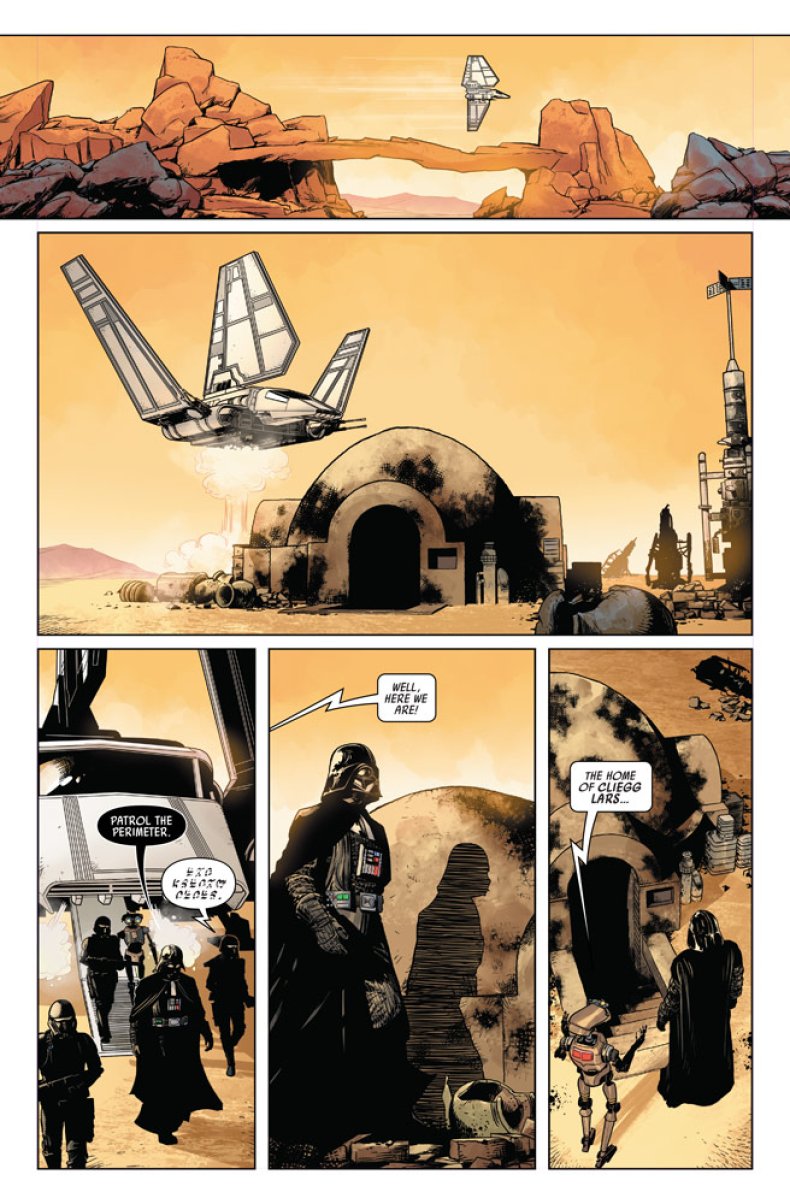 Exploring Luke's workshop, Vader experiences flashbacks to his own mechanically inclined childhood on Tatooine before he's overcome with a darker memory of slaughtering a Tusken village—one of Anakin's first steps on the path to the Dark Side.
While as immovable and expressionless as ever on the outside, Darth Vader #1 reveals Vader's deeply embedded traumas, exploring the emotional impact of the brutal lightsaber duel with his son. He imagines himself back on that platform in Cloud City, watching Luke fall to his ostensible death—his own son preferring suicide to life with his father.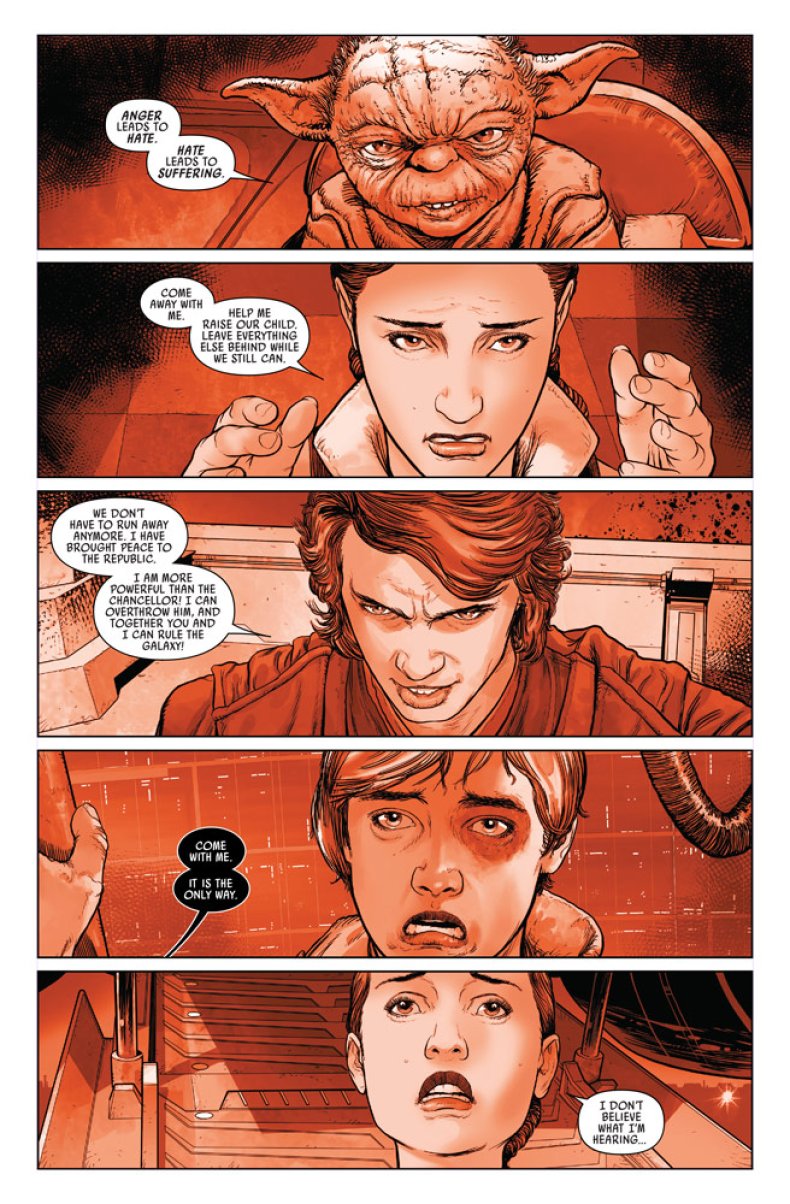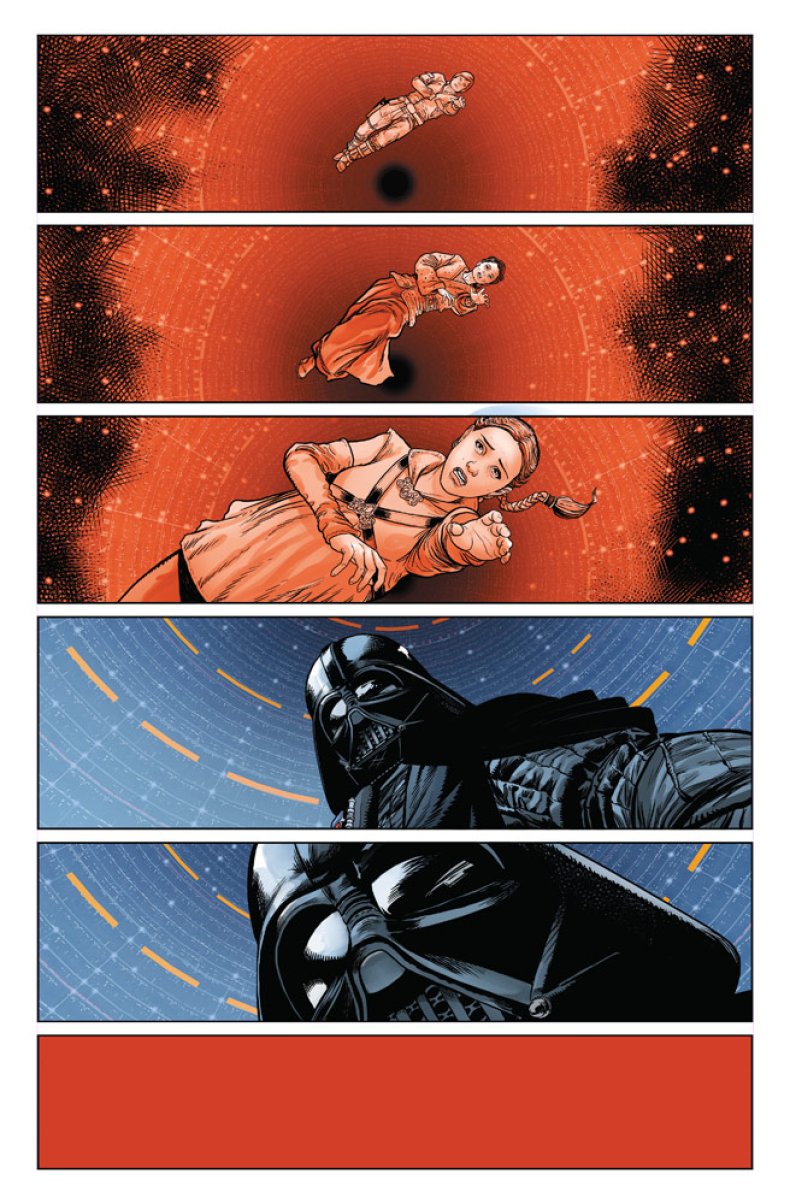 It's a side of Darth Vader left unexplored in the movies, which only reveals that Vader experiences any internal conflict at all in the final moments of the Sith Lord's life, when he rebuked Sheev Palpatine and threw the evil emperor to his death.
In this, the coming reboot of Marvel's Darth Vader in issue #1, continues the surprising emotional resonance the Star Wars comics have found in their in-depth exploration of the consequences of events in the movies.
The 2015 run of Darth Vader explains how the Imperial enforcer came to discover Luke Skywalker was his son (with the help of Boba Fett). In those issues, Vader even surrounded himself with a grotesque parody of Luke's surrogate family, joining forces with the archaeologist Doctor Aphra and the droids 0-0-0 and BT-1, evil version of C-3PO and R2D2.
The preview pages for the relaunched Darth Vader suggest there's much more of Vader's hidden psyche to explore, illustrating the internal struggle and transformation that allows him to be redeemed by his son, adding new weight to Luke's words to his father in Return of the Jedi: "I feel the conflict within you. Let go of your hate."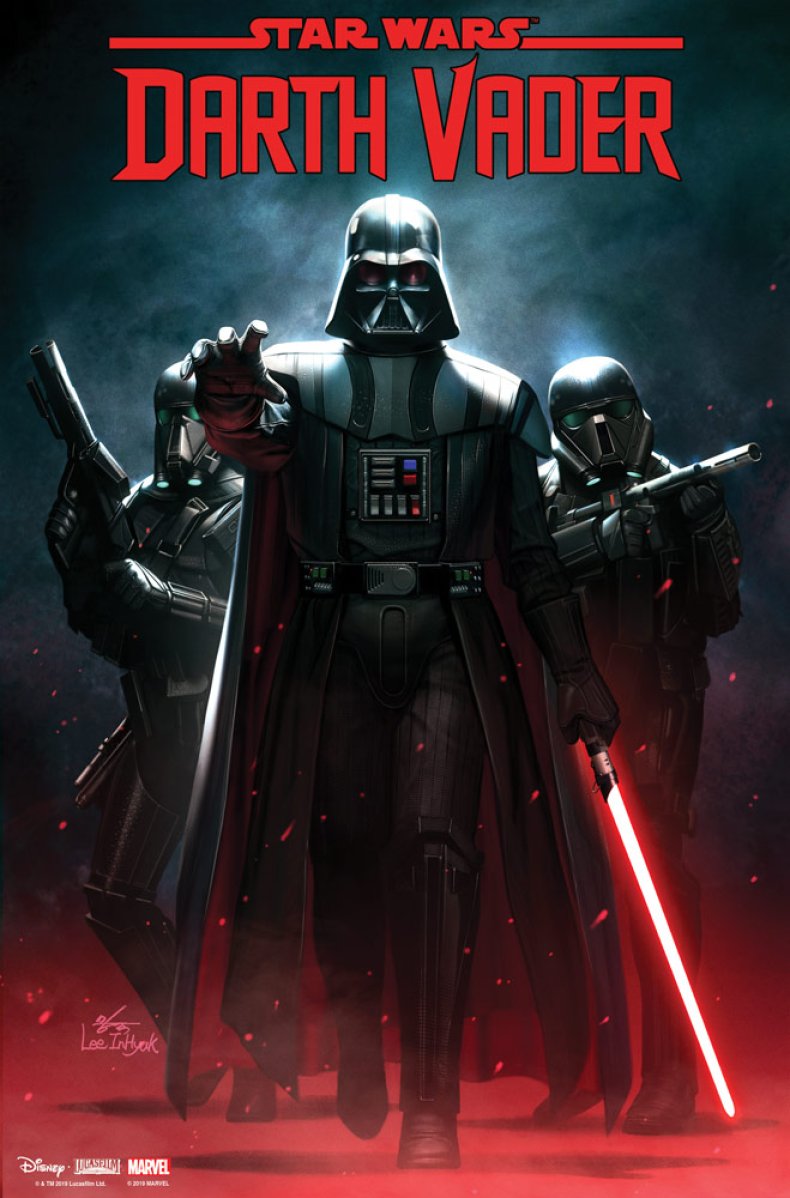 Star Wars: Darth Vader #1 will be released on February 5.