It started with a pun congratulating Margaret Thatcher, but ever since her election May 4 has been Star Wars Day—not because of any release date anniversary but because the date, when said in a way no one ever says dates, sounds like "May the Force be with you."
On May 4, 1979, after the previous day's general election, Thatcher became the first female prime minister in the United Kingdom. To celebrate her victory, her Conservative Party took out a newspaper ad reading "May the Fourth Be With You, Maggie. Congratulations." It seemed to have worked: Thatcher became the longest-serving prime minister of that century.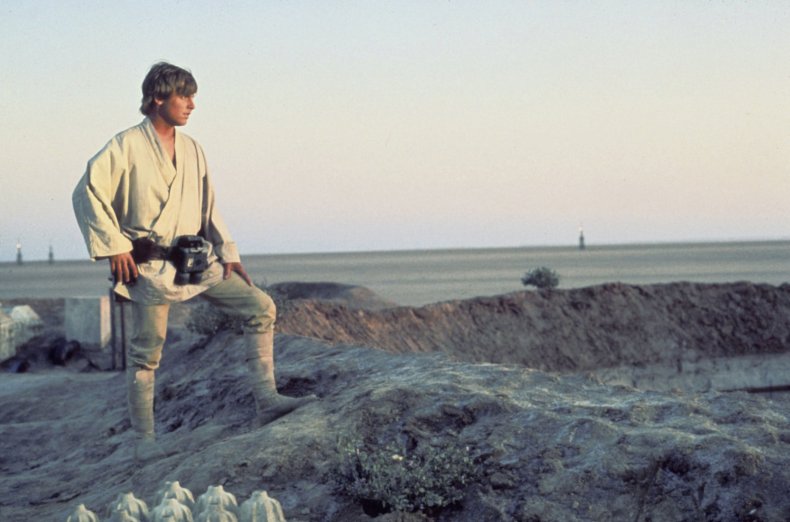 While previously an unofficial day of celebration for Star Wars fans, May 4 has become a more major event since Disney purchased Lucasfilm and the Star Wars galaxy in 2012. Celebrated with the hashtag #MayThe4thBeWithYou, Star Wars Day now heralds merchandise deals and messages from the cast.
For Star Wars Day 2020, Lucasfilm is releasing to the Disney Plus streaming service Disney Gallery: The Mandalorian, which celebrates the first live-action Star Wars series with eight episodes of behind-the-scene footage and interviews with the cast and crew, hosted by executive producer Jon Favreau.
May 4, 2020, also marks the premiere of the final episode of Star Wars: The Clone Wars, which debuted in 2008. Its final season follows the former Padawan, or apprentice, of Anakin Skywalker, Ahsoka Tano (Ashley Eckstein), and Clone Trooper Commander Rex (Dee Bradley Baker) in the runup to the Star Wars: Episode III Revenge of the Sith. "Victory or Death," the series finale of The Clone Wars, is streaming now on Disney Plus.
For those Star Wars fans less interested in the current offerings, the official Star Wars website unveiled a new interview with Mark Hamill about the making of 1980s The Empire Strikes Back.
"On the first one, nobody knew about us or cared," Hamill said, recalling the transition from the loose, independent spirit of the original to the hype surrounding its follow-up.
"I remember passing the script around to my friends saying, 'Hey, you got to read this. It's the craziest thing I've ever been involved in.' There was no social media. There was no security. There wasn't any focus on this unknown science fantasy film, but everything changed after that. So on Empire, suddenly...we had to be really careful."
Filming for The Empire Strikes Back began in Finse, Norway, where blizzard conditions forced the cast to film immediately outside their hotel instead of at the scouted location: a glacier 90 minutes away.
"I mean, if you turned the camera around you saw people on their balconies having their hot chocolate as Harrison and I were acting next to a dead tauntaun," Hamill recalls. "You'd go as long as you could, and then you'd try to get in a tent and get warm until they needed you again. Certainly a challenging environment."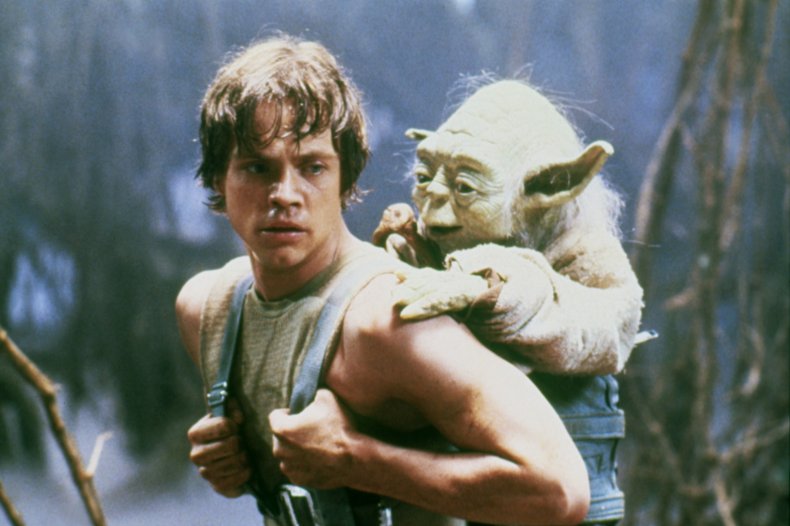 With its focus on Skywalker's journey toward becoming a Jedi, which separates him from Han Solo and Princess Leia, The Empire Strikes Back sounds as if it was a lonely and intense shoot, with some strange happenings, like top 40 pop hits bleeding into the radio feed between Hamill and Yoda voice actor Frank Oz. You can check out Hamill's in-depth recollections here.
But most of all, Star Wars Day has become a social media event, as people around the world recall why the galaxy far, far away has meant so much to them.
It may be a silly pun, but #MayThe4thBeWithYou also reminds us of that weird little sci-fi film, which changed so many lives upon its release on May 25, 1977. It was exiled Jedi Master Obi-Wan Kenobi (Alec Guinness) who first informed us about the spiritual energy pervading their galaxy (unclear if it pervades ours), telling Luke Skywalker, "The Force will be with you, always."