'Star Wars': Is Disney Planning Five New Movies?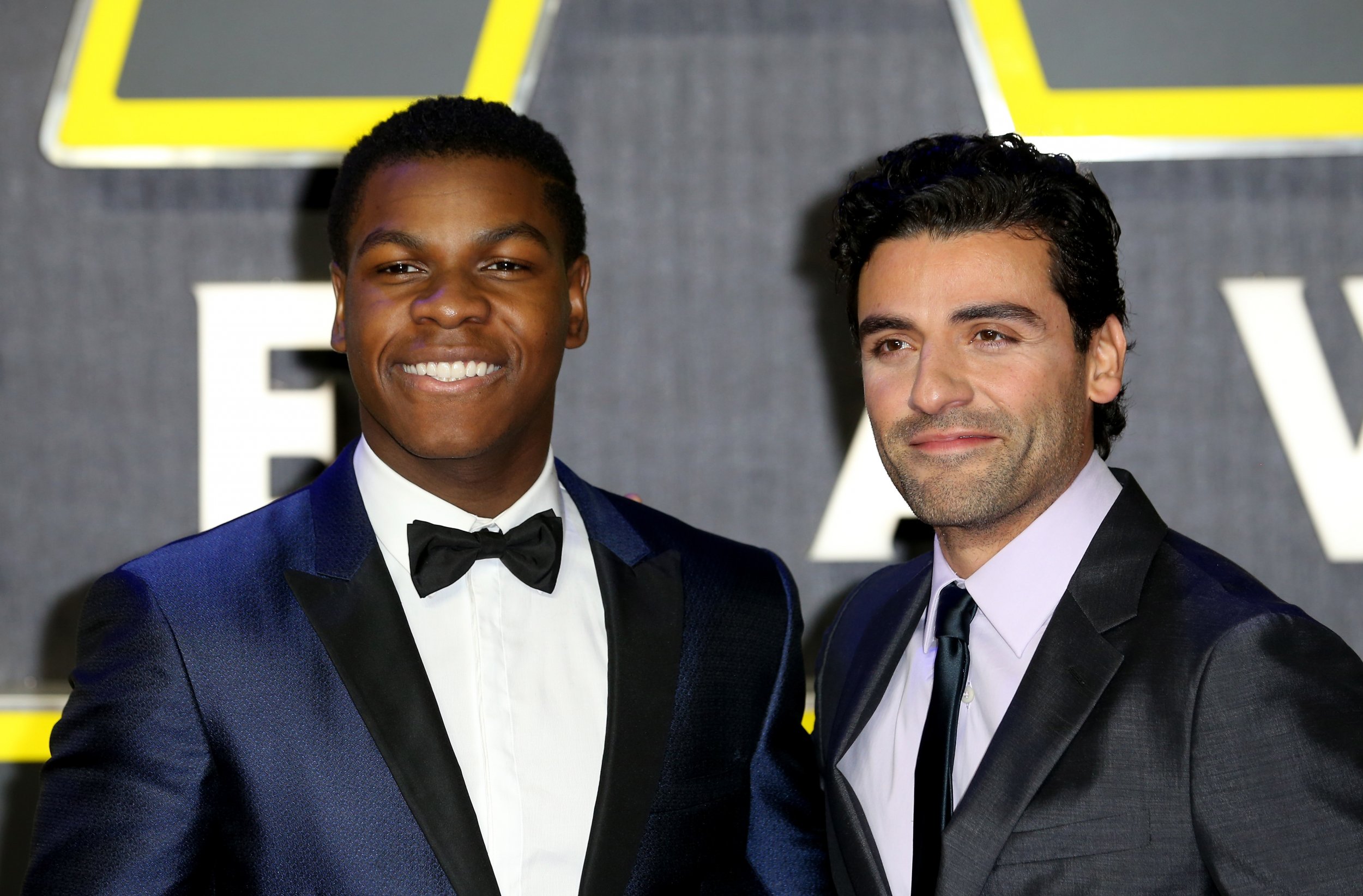 Udpated | Star Wars awoke the Force last year, breaking box office records in the process, and Disney plans to keep milking its sci-fi cash cow with an additional five new movies in development, according to The Sun.
The planned films would bring the franchise's count to a total of 10 new additions, including last year's Episode VII. Disney and Lucasfilm are already at work on two sequels , due in 2017 and 2019, as well as spin-offs Rogue One and an untitled Han Solo adventure.
The British newspaper cites a source saying, "The success of The Force Awakens has given executives much to think about. So many characters' back-stories and futures can now be brought to life. When these ideas came from George Lucas 40 years ago, technology was lagging behind. Now they can be turned around in a year."
Among the rumored features are spin-off films revolving around Obi-Wan Kenobi—played by Alec Guinness in the original trilogy and Ewan McGregor in George Lucas' later prequel series—and Mace Windu, the jedi master played by Samuel L. Jackson.
J.J. Abrams was the man who helped Disney and Lucasfilm bring Star Wars back to the big screen when he directed last year's $2 billion-grossing The Force Awakens. While he won't be behind the camera for the follow-up (that job has gone to Looper director Rian Johnson), he's still on board as a producer.
"There are some really cool things being discussed," The Sun quotes Abrams as saying. "It is very exciting to see how it is being put together."
As it stands, fans can expect a new Star Wars movie every year through 2019. These new plans would keep the franchise beating past 2020.
The next film in Disney and Lucasfilm's continuing space saga is Rogue One: A Star Wars Story, starring Diego Luna, Forest Whitaker, and Oscar-nominated Felicity Jones, and set for release in December. The movie acts as a prequel to the original Star Wars adventure, set immediately before the events of Episode IV: A New Hope, and follows a group of rebels attempting to steal plans for the original Death Star.
Update: An earlier version of this story referrred to the actor as Alex Guiness. His name is Alec Guinness.