Citing unnamed sources, Variety reported Friday that Keri Russell will join the cast of Star Wars Episode IX, in a role calling for "action-heavy fight scenes." But will she be fighting for the Resistance, or the First Order? That remains to be seen.
Best known for her role as KGB sleeper agent Elizabeth Jennings in the critically acclaimed FX spy drama, The Americans, Russell's proven her talent for demanding stunt work, so it's not difficult to imagine her throwing down some slick lightsaber moves with the likes of Rey and Kylo Ren. She also manages to pull off virtually any wig or early 80s fashion disaster with enviable nonchalance, so its possible she could take on the role akin to the high-rolling war profiteers seen swanning around the casino at Canto Bight in The Last Jedi. At this stage, there's no official details about her character in the film, though we expect Russell's past work could serve up plenty of speculation fodder for Star Wars fans.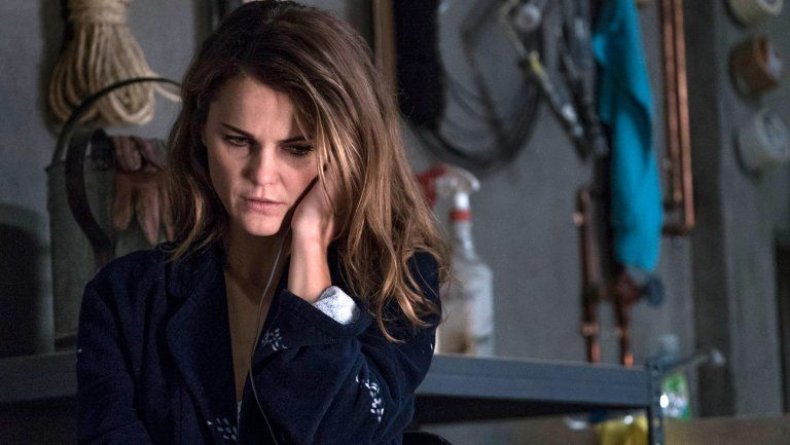 According to Variety, director J. J. Abrams and the higher-ups at Lucasfilm met with several actors for the role over the past couple months, making their final decision to cast Russell just before the July 4 holiday. Russell and Abrams have worked together before, on Mission Impossible III in 2006. The trade weekly also predicts Abrams will cast two more actors in significant roles before Episode IX begins production at the end of July.
Set sometime after The Last Jedi— expect a time skip after the first two installments were so chronologically close to one another—Episode IX will likely follow Finn, Rey and Poe as they work to rebuild the Resistance and bring down the First Order, now helmed by Supreme Leader Kylo Ren. As production and casting gets underway, it's rumored Billy Dee Williams will return as Lando Calrissian. (Though why they couldn't find a spot for him at one of those space-craps tables in Canto Bight, we'll never know.)
Star Wars Episode IX comes to theaters Dec. 20, 2019.