'Star Wars: Episode IX' Plot, Trailer, Title, Spoilers, Release Date and More
'Star Wars: Episode IX' comes out this December. Here's what we know so far.
Star Wars: Episode IX comes out in theaters December 20. A sequel to The Last Jedi and The Force Awakens, it will conclude the battle between the Resistance and the First Order, embodied in conflict between Rey, the acolyte Jedi, and Kylo Ren,Leia and Han Solo's son and Darth Vader's protegee. Here's everything we know about the next installment in the Star Wars saga, including the cast, new characters, set photos, plot leaks, rumors, alien planets, and when we might finally see a trailer and learn the full title.
First, let's get the basic Episode IX details out of the way:
Who is directing Star Wars: Episode IX?
J.J. Abrams, who also directed Star Wars: The Force Awakens is helming the as-yet-unnamed sequel. In 2015, Jurassic World director Colin Trevorrow was announced to co-write and direct, but was replaced in 2017 due to Lucasfilm's dissatisfaction with the state of his script. Abrams wrote the script for Episode IX with Chris Terrio, the screenwriter for Argo and Justice League. John Williams, who has scored every Star Wars "Episode" movie, will also compose the music for IX.
Principle filming began August 1, 2018 and wrapped on February 15, 2019.
Abrams shared a photo from set lamenting the loss of Carrie Fisher, who died in 2016. "Bittersweet starting this next chapter without Carrie, but thanks to an extraordinary cast and crew, we are ready to go," Abrams wrote, further thanking The Last Jedi director Rian Johnson and Star Wars creator George Lucas, "for creating this incredible world and beginning a story of which we are lucky to be a part."
When will a Star Wars: Episode IX trailer be released?
The most likely date for the release of a Star Wars: Episode IX trailer is Friday, April 12.
While the first trailer for The Force Awakens premiered more than a year before that movie hit theaters, it also had to reintroduce people to the Star Wars series more than a decade after the last movie in the series, 2005's Episode III: Revenge of the Sith. The first footage for The Last Jedi didn't premiere until just eight months before the movie's December 15 release date, at the April 2017 Star Wars Celebration convention in Orlando.
This year's Star Wars Celebration will take place in Chicago from April 11-15, the same weekend as the Orlando Celebration in 2017, which premiered the first trailer for The Last Jedi on the Friday of the convention. This makes Friday, April 12 the most likely day for the first Star Wars: Episode IX trailer.
An alternative possibility is that the first teaser or trailer for Star Wars: Episode IX will run in front of Captain Marvel, which comes to theaters March 8. In February, Star Wars fan site Fantha Tracks offered one more possibility, citing an anonymous source claiming "a major UK cinema chain has received a Digital Cinema Package from Disney this morning called TT1-SW9, (Teaser Trailer 1 Star Wars 9)," which could mean the first teaser trailer is imminent.
What is the Star Wars: Episode IX Title?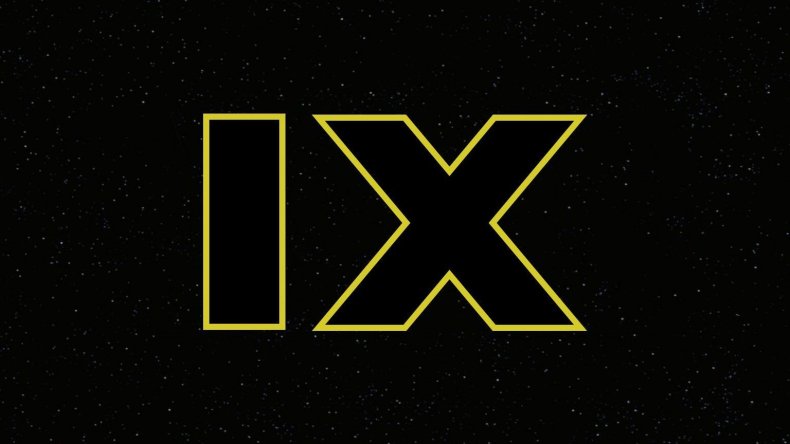 According to online speculators, the new film will be subtitled "Balance of the Force," though neither Lucasfilms nor Disney has confirmed or denied this rumor. Star Wars movies have included subtitles since Episode V: The Empire Strikes Back, except the original Star Wars, which only became Episode IV: A New Hope after Empire was released.
If the Episode IX trailer premieres at Star Wars Celebration in April, we should learn the movie's full title by then, if not sooner. Star Wars: Episode VIII officially became Star Wars: Episode VIII The Last Jedi on January 23, 2017, several months before its first trailer debuted. We're already past that window, but the odds are still good we'll learn the title before Celebration. One reason is simple: merchandise. If merch for the convention is produced with the full title, in anticipation of the trailer release, there's a high probability of the Episode IX subtitle leaking. It seems more likely Lucasfilm will do the same thing it did with The Last Jedi and announce the full title on its website.
Star Wars Episode IX Title Predictions and Rumors
In the meantime, there have been a lot of rumors and supposed leaks of the full Episode IX title, though none with much apparent validity. Rumored, predicted and theorized titles include A Light in the Dark, A New Order, Balance of the Force, The Last Hope, The New Rebellion, Rebellion Reborn, Son of Darkness, The Knights of Ren, Ashes of the Empire, The Rising Tyranny, A Spark of Hope, The Chosen One, Revenge of the Jedi and Legacy of the Force. It will most likely be none of these. In early February, Hamill joked the subtitle is "Yoda's Bar Mitzvah," a reference to a background joke from animated sci-fi series Futurama (Hamill has voice acted on the show).
According to cast member Monaghan, who responded to fan queries on Instagram, "only J.J. Abrams knows" the true Episode IX title, but it seems silly to take that response completely literally, though a number of Star Wars fan sites have. Undoubtedly, many people working on the movie know the subtitle for Episode IX, but it seems the cast may not be privy to that information just yet.
Who is in the Star Wars: Episode IX Cast?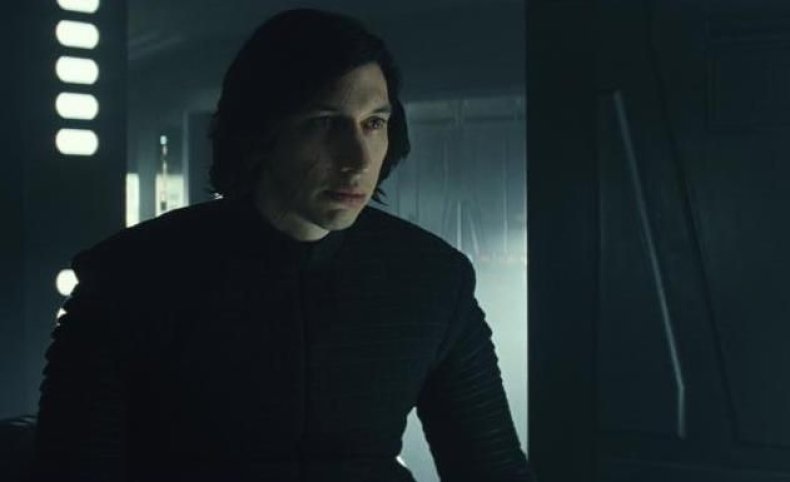 Much of the cast for Star Wars: Episode IX will return from The Last Jedi and/or The Force Awakens. These are all major characters introduced in the sequel trilogy, who didn't appear in the original Star Wars trilogy, or the three prequels directed by Lucas between 1999 and 2005.
Daisy Ridley as Rey
Adam Driver as Kylo Ren
John Boyega as Finn
Oscar Isaac as Poe Dameron
Kelly Marie Tran as Rose Tico
Lupita Nyong'o as Maz Kanata
Domhnall Gleeson as General Hux
Billie Lourd as Lieutenant Connix
Greg Grunberg as X-Wing pilot "Snap" Wexley
These characters are roughly divided into two factions, with Rey, Finn, Poe Dameron, Connix, Wexley and Rose Tico as part of the Resistance (with Maz Kanata as an occasional ally). They'll square off against baddies General Hux and Kylo Ren, the newly anointed leader of the First Order after killing Supreme Leader Snoke (Andy Serkis) in The Last Jedi. We don't yet know whether other Force Awakens and Last Jedi characters, like Captain Phasma (Gwendoline Christie) and D.J. (Benicio del Toro), will return in Episode IX.
Star Wars: Episode IX New Characters
Star Wars: Episode IX has also cast new characters, most of whom are still shrouded in mystery.
Naomie Ackie, who appeared in 2016 British drama Lady Macbeth and has also been cast in the untitled Game of Thrones prequel, will play an unnamed new character. There are several unverified rumors, including one alleged Episode IX extra claiming she'd be playing Lando Calrissian's daughter. Ackie told On Demand Entertainment her character appears in scenes with Finn, Poe Dameron and Rey—"I loved being with John and Daisy and Oscar and it was brilliant to share the screen with them"—suggesting she'll play a member of the Resistance.
Keri Russell, who first collaborated with Abrams on the '90s TV drama Felicity, joined the cast of Episode IX in July 2018, in a role involving "action-heavy fight scenes," according to Variety. This has led to speculation that Russell will play a member of the Knights of Ren, Kylo Ren's elite fighters previously only seen briefly in a flashback in The Force Awakens.
Richard E. Grant, who received a Best Supporting Actor Oscar nomination for Can You Ever Forgive Me?, will play a First Order officer in Episode IX. While nothing official is known beyond that, Grant described auditioning with an interrogation scene and meeting Ridley. This suggests Grant will play an imperious First Order interrogator, similar to Mark Lewis Jones' Captain Canady, who is introduced and promptly blown up at the beginning of The Last Jedi. Leaked concept art seems to confirm this characterization.
Matt Smith (Doctor Who, The Crown) has also been cast in what Variety described as a "key role." One popular theory is that Smith will play a young version of Palpatine, the Naboo senator who went on to become the Galactic Emperor, in a flashback scene or holographic sequence. (This could fit with a handful of leaks and rumors we'll get to further down the page.)
Dominic Monaghan The The Lord of the Rings actor has also been cast in an unknown role.
Star Wars: Episode IX Legacy Characters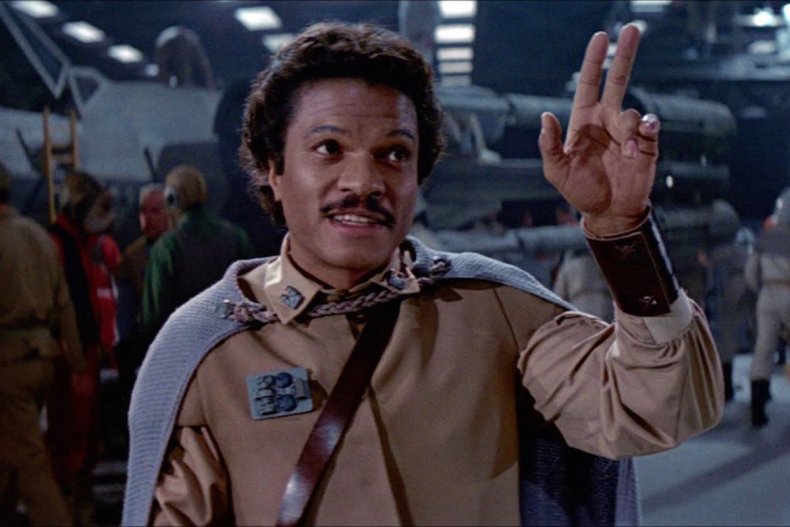 In addition to new characters, the Star Wars sequel trilogy has also included, in smaller roles, many of the main characters from Star Wars, The Empire Strikes Back and Return of the Jedi. Some, like Harrison Ford's Han Solo, are dead and won't appear in Episode IX. Others, like Mark Hamill's Luke Skywalker, are dead, but will appear anyway (likely as a Force Ghost, similar to Yoda's cameo in The Last Jedi). Here's who will be, or is rumored to be, returning:
Mark Hamill as Luke Skywalker
Carrie Fisher as Leia Organa
Billy Dee Williams as Lando Calrissian
Joonas Suotamo as Chewbacca
Anthony Daniels as C-3PO
Jimmy Vee as R2-D2
Though Fisher died before filming on Episode IX began, Lucasfilm announced in July 2018 that General Leia would appear in the next Star Wars, using previously unreleased footage shot for The Force Awakens."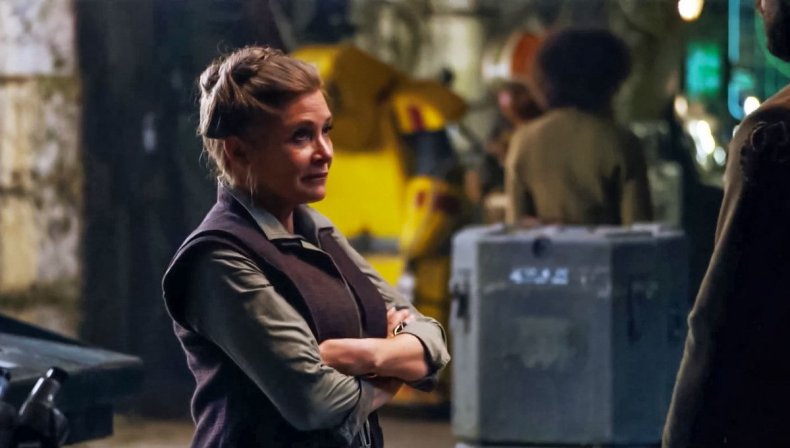 "Finding a truly satisfying conclusion to the Skywalker saga without her eluded us," Abrams said in the official casting announcement. "We were never going to recast, or use a CG character. With the support and blessing from he daughter, Billie, we have found a way to honor Carrie's legacy and role as Leia in Episode IX by using unseen footage we shot together in Episode VII."
Several cast members have commemorated the completion of filming on Episode IX, including Daniels:
Jimmy Vee, who replaced the late Kenny Baker in the role of R2-D2, confirmed he too was wrapped on the movie:
If Disney and Lucasfilm can find a way to bring back Darth Maul—who was chopped in half in Star Wars: Episode I but apparently managed to survive his wounds to appear in Solo: A Star Wars Story—then there's no reason to think C-3PO, R2-D2 and other legacy characters won't find their way into future Star Wars movies. But with Episode IX bringing a conclusion to the Skywalker Saga, it's not obvious when the original droid duo will be back on screen. The same is likely true for Luke, Leia, Chewbacca and Lando.
Star Wars: Episode IX Cast Rumor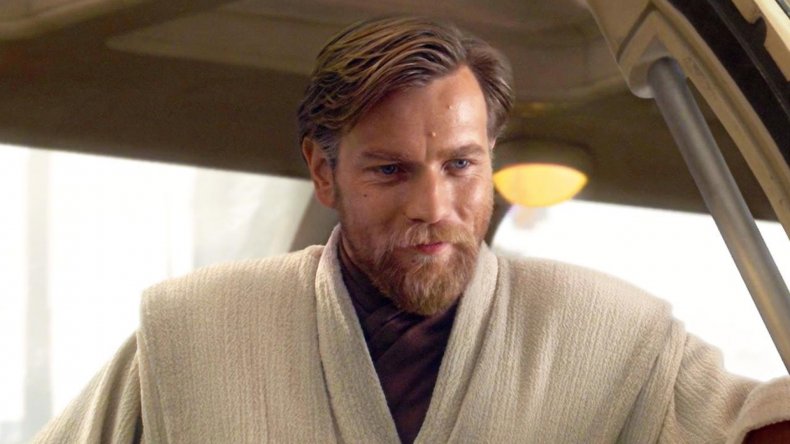 Citing an anonymous source and a photo of Ewan McGregor working out, The Sun reported in June 2018 that McGregor will have a cameo appearance as Obi-Wan Kenobi in Star Wars: Episode IX, presumably as a Force Ghost guiding Rey. (It's also possible McGregor could appear in a hologram, if the history of events on Naboo are a plot point…)
What is the Star Wars: Episode IX Plot?
An important caveat: everything about the plot of Star Wars: Episode IX posted online up to this point is unverified. While anonymous sources have revealed genuine plot points in advance of The Force Awakens and The Last Jedi, it's impossible to untangle what's pure speculation, or extrapolation from previous plot points, and what's based on genuine leaks from inside the production. Still, any of the following might be a spoiler for Episode IX.
One of the more consistent rumors about the plot of Star Wars: Episode IX is that it will be set about a year after the events of The Last Jedi, which reduced the Resistance to a handful of survivors. Whatever the span of time between The Last Jedi and Episode IX, the Resistance will start the movie as underdogs against the might of Kylo Ren's forces.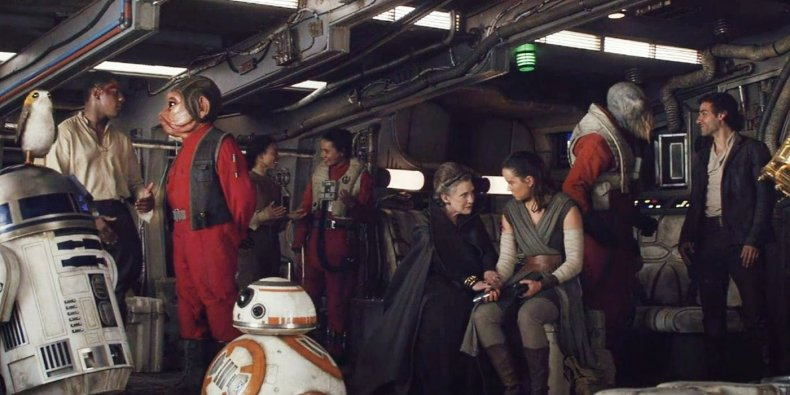 Making Star Wars, a fan site that has consistently reported verified leaks and rumors, has compiled information from multiple anonymous sources into a potential summary of the Episode IX plot. The war between the First Order and the Resistance has transformed from the clandestine skirmishes of The Force Awakens—which escalated abruptly when the First Order used Starkiller Base to destroy the New Republic government—into raging battles across the galaxy. Production rumors suggest that all that falls into the background in Episode IX, as both sides race to acquire some sort of war-winning artifact.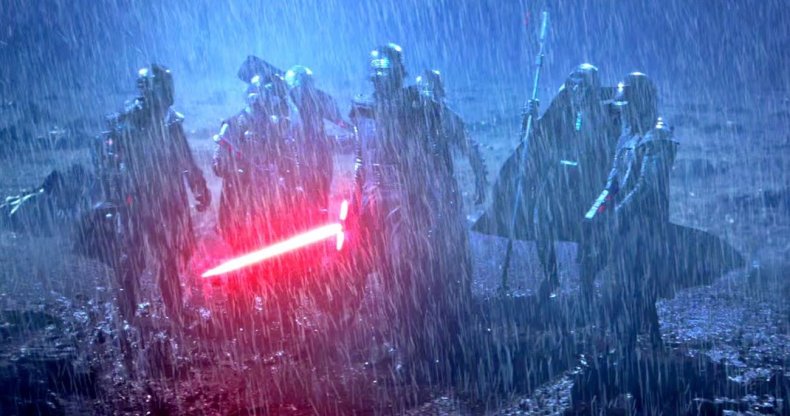 According to Making Star Wars, the Knights of Ren will return from somewhere called "The Beyond" to bolster Kylo Ren's First Order forces at some point in Episode IX. One unverified rumor claims they betray Ren, forcing him to team up with Rey once more. Other sources have said the Knights of Ren act as the vanguard of a new threat from the Beyond, one which will force elements of the First Order and the Resistance to team up.
Star Wars: Episode IX Leaks
Other possible leaks, particularly of settings and possible returning characters, might offer a little more insight into individual aspects of the Episode IX plot.
One of the biggest potential spoilers was reported by the U.K. tabloid Daily Express in 2018, which cited unspecified leaks to describe a scene with Kylo Ren looting a vault on a jungle planet. Inside, Ren finds a "square object that projects a lifelike projection of Emperor Palpatine," which reveals to him "blueprints or plans" for a new weapon.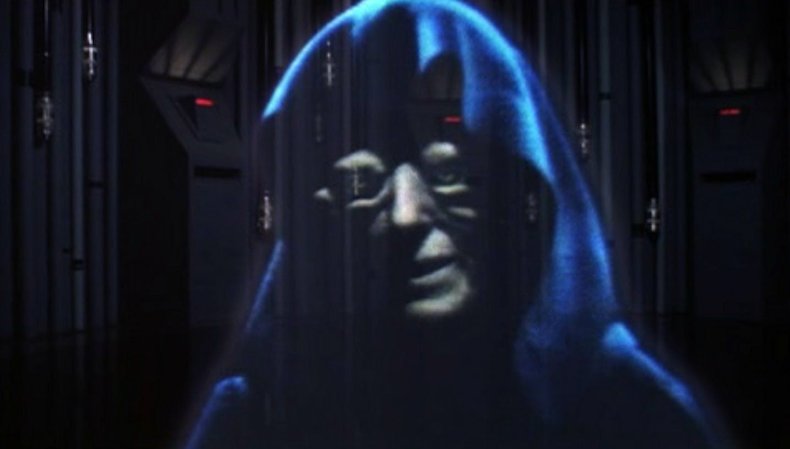 While the Palpatine appearance hasn't been corroborated by subsequent leaks, it connects with the idea of a powerful artifact sought by the Resistance and the First Order. It also fits nicely into the larger series mythology described in Star Wars novels, like Chuck Wendig's Aftermath series. In one book, it's revealed that Palpatine hid maps to the Unknown Regions and Sith relics on Jakku, the desert planet where Rey was stranded in The Force Awakens. It's possible these hidden treasures could be linked to the mysterious "Beyond," where the Knights of Ren have been hiding for the last two movies.
Probable concept art from Episode IX has also leaked ahead of the film's release. In February, the moderator of the Star Wars Leaks subreddit posted 16 images, allegedly of costumes from the movie, including a cape and yellow shirt ensemble for Lando Calrissian. The costume images, if genuine, confirm Grant will play a First Order officer. The art also included images of a handful of aliens and a new droid sidekick for BB-8, rumored to be named D.O., like in Ronnie James Dio.
Leaked Episode IX Concept Art and Reference Photos from r/StarWarsLeaks
Star Wars: Episode IX Settings and Planets
Several set photo leaks showcase settings featured in the next Star Wars, which might reveal new planets, or worlds seen in previous movies that are revisited in Episode IX.
Grassland Planet: Set photos leaked The Sun show Boyega (Finn) and Isaac (Dameron) kitted out in the Star Wars equivalent of Indiana Jones' adventuring gear, surveying the rolling hills of an open grassland. Suotamo's Chewbacca was also on-location with them, accompanied by furry pack animal (a horse, in costume, with markers for a new, CGI head).
Forest Planet: Set photos leaked to Making Star Wars last August show the Millennium Falcon in an outdoor, forested location near Pinewood Studios. Photos leaked from the same set months later show snow (or maybe ash) on the ground. First Order stormtrooper and Resistance fighter actors were also reportedly seen filming on the location.
Desert Planet: Leaked set photos from filming in Jordan reveal a desert planet will also appear in Star Wars: Episode IX. There are several desert planets already important to the series, including Rey's home Jakku, the holy Jedi planet Jedha (attacked by the Death Star in Rogue One: A Star Wars Story) and Luke's home planet, Tatooine.
In addition to set photos, a picture posted to Reddit of a Christmas gift given to Episode IX crewmembers may have more to say about the planet. According to the person who posted the photo, the sand is "from a sacred place on a familiar planet" and the beans are somehow a reference to something called a "Jedi eater." It's a description that fits Jedha best, since Jakku and Tatooine had nothing to do with the Jedi before Rey and the Skywalkers.
The photo posted by Abrams when shooting wrapped (up top) confirms Ridley, Isaac and Boyega were filming in Jordan, so a crucial scene or scenes in Episode IX is likely to take place on this desert world.
Beyond Star Wars: Episode IX
The next Star Wars will conclude a trilogy, just like Return of the Jedi and Revenge of the Sith, but Lucasfilm has plans far beyond the end of Episode IX. Two separate trilogies set in the Star Wars universe are currently in development. One is being written by The Last Jedi's Rian Johnson and will be somehow separate from existing Star Wars movies. Lucasfilm President and Executive Producer Kathleen Kennedy described Johnson's trilogy as "a blank canvas." Game of Thrones creators David Benioff and D.B. Weiss are writing the other trilogy. Could this be Episode X, XI and XII? Or something new? At this point, fans can only speculate.
Whatever the future holds, Star Wars: Episode IX will undoubtedly be the end of an era for the series, as fans say goodbye to characters that have been with Star Wars since the beginning.