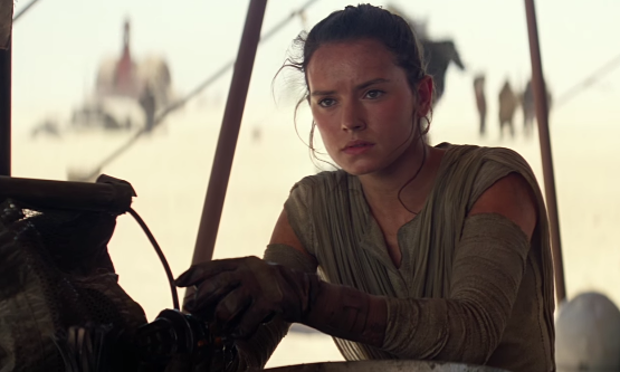 Star Wars: The Force Awakens has raked in nearly $2 billion in global box office sales, so it's understandable that Disney would want to churn out as many films in the franchise as it can, and as quickly as possible. But on Wednesday the company announced that the next film in the series will be coming to theaters seven months later than originally scheduled.
Rogue One: A Star Wars Story—the first scheduled spinoff film, which will star Felicity Jones—is set to hit theaters December 16. And until recently, the yet to be titled Episode VIII was scheduled to be released just six months later, on May 26. But on Wednesday, Disney announced that fans won't be able to take in the Force Awakens follow-up until December 15, 2017.
Principal photography for Episode VIII is scheduled to begin February in London, according to StarWars.com. Directed by Rian Johnson (Looper, Breaking Bad), the next installment in the storied series will continue the story of Rey (Daisy Ridley), Finn (John Boyega), and the rest of the Resistance's fight against the evil First Order.
The issue on everyone's mind following The Force Awakens has been the identity of Rey's parents, and who passed down such a strong understanding of the Force to the film's hero. Unfortunately, fans will have to wait a little bit longer than expected to find out who they are.
Disney offered no explanation for the delay. Part of the reason may be that the studio will be releasing two big budget franchise movies, Pirates of the Caribbean: Dead Men Tell No Tales and Guardians of the Galaxy 2, in May, and it doesn't want to overload the spring with tentpole releases. Another reason may be that The Force Awakens was released in December, and that worked out just fine for its box-office numbers.
In the end, it might be best not to tamper with a $2 billion cash cow.