'Star Wars' Fans Urged Not to List Religion as Jedi on Australia Census Form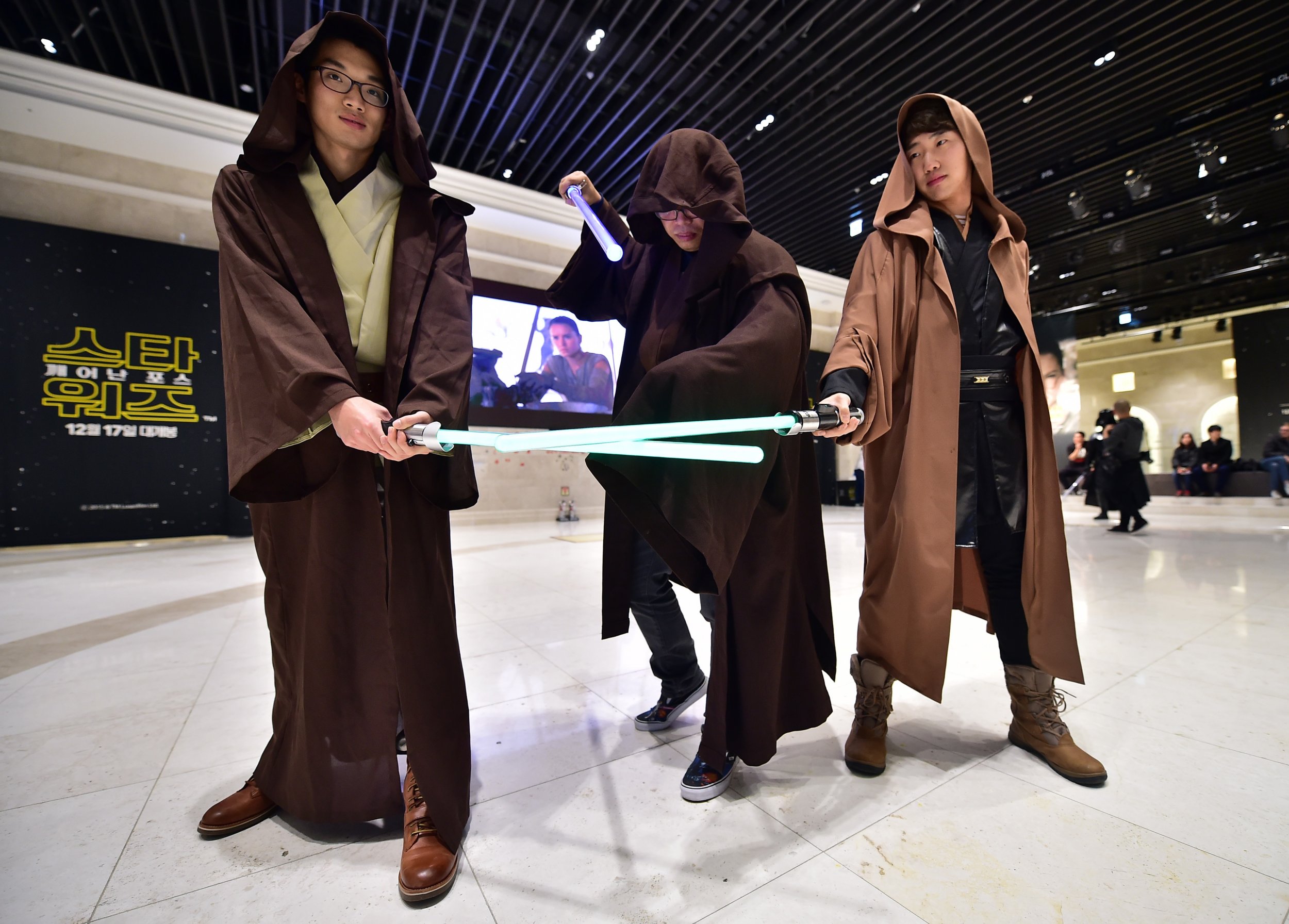 An atheist campaign group has urged Star Wars fans to resist the temptation of listing "Jedi" as their religion during Australia's upcoming census.
Australia is holding its first census in five years on August 9; the country's last census in 2011 saw 64,390 citizens list their religion as Jedi, a mystical order trained to keep peace within the Star Wars universe.
Campaign materials issued by the Atheist Foundation of Australia (AFOA) read: "If old religious men in robes don't represent you, don't mark yourself as Jedi."
The campaign encourages all atheists to mark "no religion" on their census forms in order to "send a compelling message to governments and policy makers about Australia's secular population, which is growing significantly."
In 2011, the 64,390 people who indicated their religion as Jedi were just behind Australian Sikhs, and just ahead of Seventh Day Adventists, according to The Sydney Morning Herald.
Entering Jedi, or other fictitious religions, is considered "not defined," the AFOA says, and could undermine the organization's efforts.
The Atheist Foundation's president Kylie Sturgess was among the nearly 65,000 Australians to mark Jedi on her census form in 2011, but quickly realized that authorities considered her to have a religion, therefore making Australia appear more religious than it is.
"Answering the religion question thoughtfully and honestly matters because it benefits all Australians when decisions on how to spend taxpayer dollars are made on sound data that accurately reflects modern-day Australia," she said.
Jedi movement
The Jedi census phenomenon has grown since 2001, around the time when George Lucas relaunched his Star Wars saga with the prequel films Episode I: The Phantom Menace, released in 1999, and 2002's Episode II: Attack of the Clones.
In England and Wales, around 390,000 people identified their religion as Jedi in the 2001 census. That number accounted for 0.7 percent of the population and surpassed the number of people who identified as Sikh, Jewish or Buddhist.
As of 2011, however, the number of U.K.-based Jedi had fallen to 176,632 in the last census of England and Wales.
The next U.K. census is due to take place in 2021 and one might predict the number of Jedi could rise following the recent resurgence of Star Wars with 2015's The Force Awakens. Five more films, including two sequels to that film and two spin-offs, are expected to keep the Force strong through 2020.