What the #ForceFriday Frenzy Says About Disney's Plans for 'Star Wars'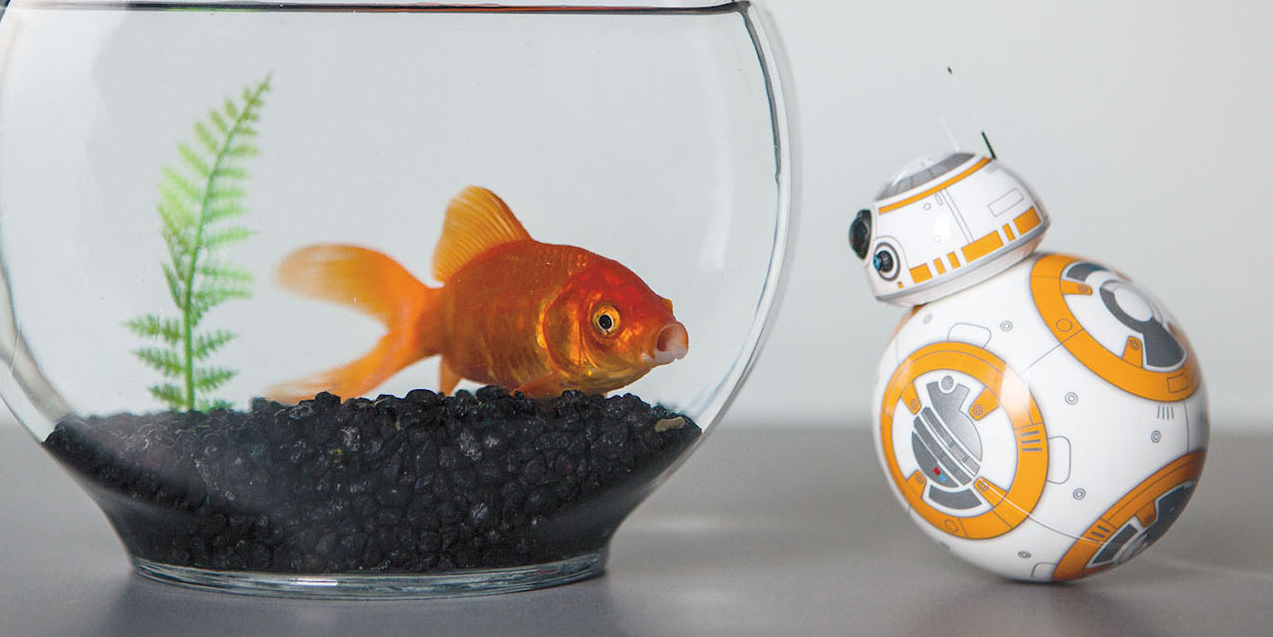 When the first trailer for Star Wars: The Force Awakens was released last February, the most talked about few seconds of footage—outside of the black Stormtrooper and the new hilted lightsaber and the majestic Millennium Falcon appearance (all right, a lot was talked about)—was the cute little ball droid chirping and bounding across the desert.
On Thursday, toy maker Sphero released its own trailer, but this one contained only ball droid footage, as the company is now selling them. Unlike toys of Star Wars past, which had to be maneuvered using your own puny hands and soundtracked with the whooshing and zooming of your own inadequate mouth, the BB-8, as it's officially called, can be controlled by kids—and, let's be honest, adults too—through their smartphones. They can instruct the Sphero ball droid to dodge and weave its way around the neighborhood like in a video game. Pretty damn cool. And it's only $149.99.
That was Thursday, and then came #ForceFriday, a stand-alone holiday that saw a wide variety of new Star Wars toys hit stores. There are Legos, there are figurines, there is head gear, there is just about everything one could tangentially relate to the franchise. Jimmy Kimmel even unboxed a few Thursday night on Jimmy Kimmel Live!
Yes, those are Chewbacca-themed Crocs. No, we're not sure who thought this was OK.
Actually, we do know: Disney. One of the principal reasons—actually the principal reason—why the studio shelled out $4 billion in 2012 to obtain the rights to the franchise is the merchandising opportunities that would accompany new Star Wars films. With The Force Awakens conveniently scheduled to hit theaters a week before Christmas, the floodgates have been opened and nothing is off-limits—not even fur-lined rubber sandals.
According to The Hollywood Reporter, Disney expects toys tied to the film to generate $5 billion in sales in the first year after the release. Considering that Disney's 2006 film Cars generated $2.8 billion in first-year sales and $10 billion in the first five years, there's no telling how much revenue Star Wars toys could ultimately bring in for the company, especially with the promise of more films on the way. Because if there's one thing the studio knows how to do better than make movies, it's sell merchandise. For a company whose stock hasn't been doing so hot, the impending holiday season will be a welcome awakening.