'Star Wars: The Force Awakens' Earns $57 Million in Thursday Night Screenings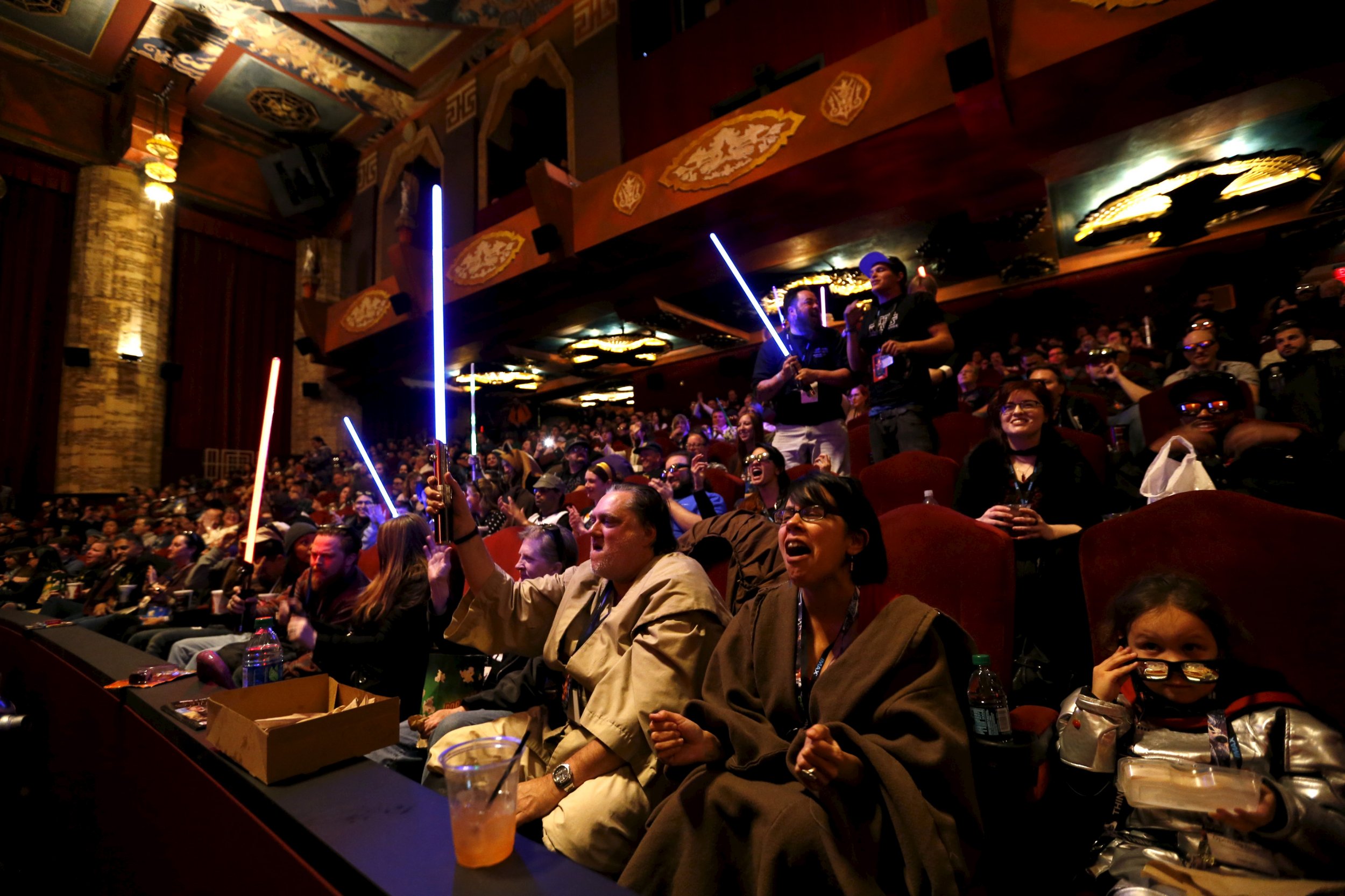 Some fans began lining up for the first screenings of Star Wars: The Force Awakens more than a week in advance. Thousands of others preordered tickets for opening-weekend screenings, and the highly anticipated film became Fandango's top-selling movie in terms of advance sales, garnering more than $100 million even before the previews started rolling on the first show.
One day in and The Force Awakens has already broken another record: It raked in $57 million in ticket sales for Thursday night screenings in the U.S. and Canada, the Walt Disney Company estimated. With that sum, the movie easily knocks the previous record holder out of the No. 1 spot—Harry Potter and the Deathly Hallows: Part 2, which earned $43.5 million on the Thursday it debuted in 2011. It should be noted, however, that Star Wars' Thursday showings began at 7 p.m., while those of the last Harry Potter installment didn't start until midnight.
Harry Potter and the Deathly Hallows: Part 2 currently stands at No. 5 on the list of opening weekends, and this year's Jurassic World is at the top with $208.8 million. Such a strong Thursday night signals that The Force Awakens could potentially break the opening-weekend record as well.
The newest Star Wars film also began opening in various international markets on Wednesday and earned $72.7 million in two days outside of North America, bringing total sales up to nearly $130 million for Wednesday and Thursday.