Star Wars: Awakening the Force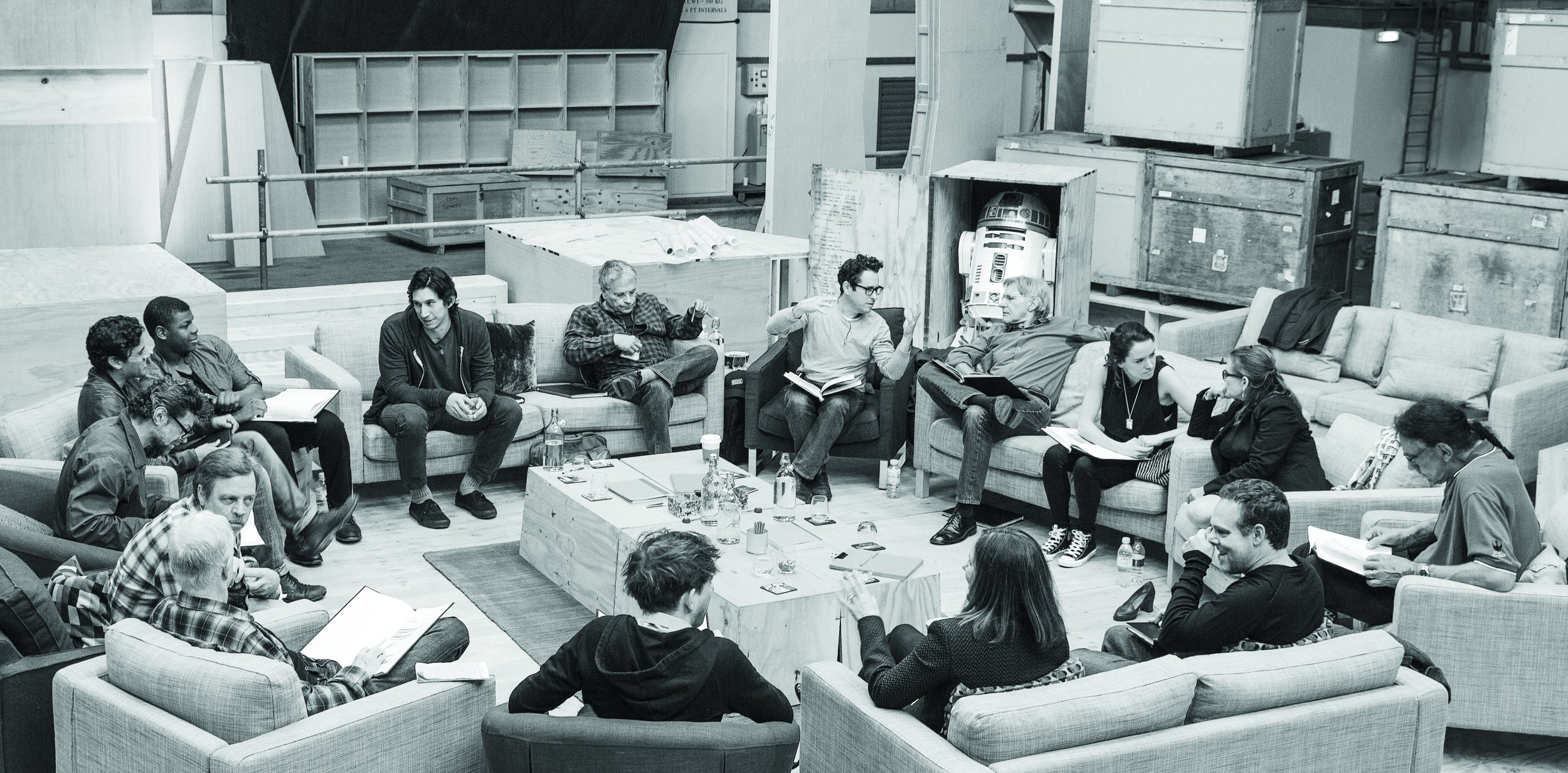 Episode VII: The Force Awakens is the most anticipated film in recent memory. Here's what we know so far about the soon-to-be-classic cast of characters. This article, along with others that celebrate legendary moments from the epic series, is excerpted from a Newsweek Special Edition, Star Wars—The Legacy that Lead to The Force Awakens.​
FINN
John Boyega
Finn originally serves as a stormtrooper in the First Order, an organization made up of the remnants of the Galactic Empire. It's as yet unclear how Finn goes from disciple of the Dark Side to valiantly wielding a lightsaber, but his story is at the forefront of Episode VII.
GENERAL HUX
Domhnall Gleeson
General Hux serves in the First Order, commanding its primary base of operations, Starkiller. Hux appears in a uniform with a dark cloak in teasers, exuding a Tarkin-like menace. Determined to prove the destructive power of the First Order, Hux will be a force to reckon with.
REY
Daisy Ridley
Rey is a human scavenger often seen driving a speeder bike on her home planet of Jakku, a desert world located in the Outer Rim Territories. She is self-sufficient, solitary and lives in a ship graveyard on the planet, which bears unmistakable resemblance to Tatooine, the Outer Rim world where the Star Wars saga began with Luke and Obi-Wan.
POE DAMERON
Oscar Isaac
Poe Dameron is a T-70 X-Wing pilot and a member of the Resistance, an organization that formed following the collapse of the Galactic Empire to fight against the First Order. As Black Leader, Dameron's responsibility is to lead the Resistance's expert pilots into battle.
CAPTAIN PHASMA
Gwendoline Christie
Phasma is a female who serves as a Captain in the First Order decades after the Battle of Endor, which saw one of the most crucial blows dealt to the Empire and scattered it across the galaxy. With General Hux, the two characters form the core of the First Order's military leadership.
KYLO REN
Adam Driver
Kylo Ren is a dark-cloaked male who yields a cross guard-sporting red lightsaber. He is affiliated with the First Order and presumed to be either a Dark Jedi or Sith Lord, making him just as evil, but even more dangerous than Hux or Phasma. The most anticipated character from teasers, Ren idolizes Darth Vader and should offer a brand new take on the Dark Side.
This article is excerpted from a Newsweek Special Edition, Star Wars—The Legacy that Lead to The Force Awakens, by Issue Editor Tim Baker.