'Star Wars' Fans Want Orlando Victim Honored With First LGBT+ Character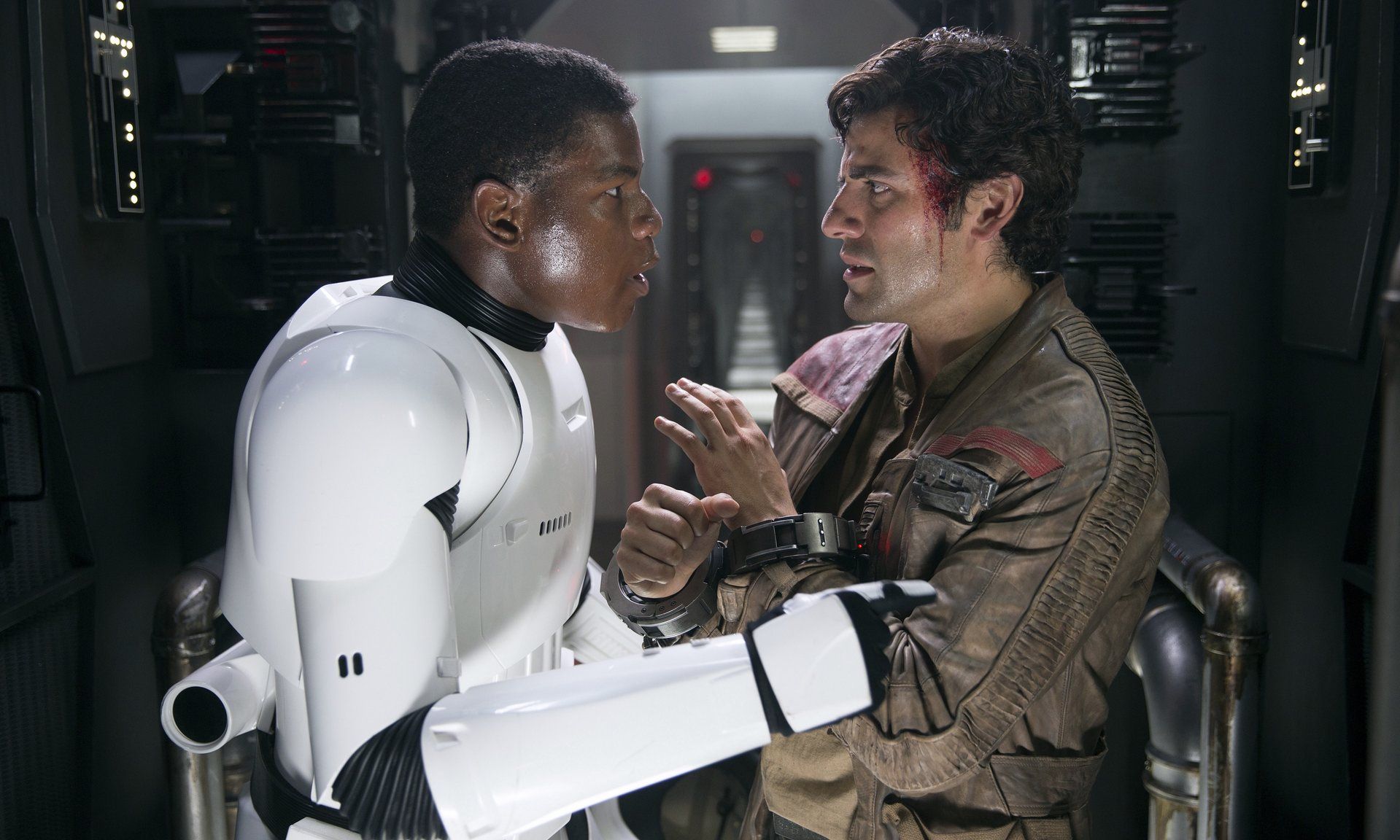 Star Wars is a universe that is so fantastical and beyond our own, but setting aside the Wookies, humanized droids and a maniacal, heavy-breathing mass murderer parading around in all-black armor, it is ultimately a story of hope and good triumphing over evil.
The franchise's message of resilience may now take on even more meaning, as friends and family of one of the victims in the Orlando shooting, in which 49 people were killed in a gay nightclub in Florida, are campaigning for him to be honored in some way in the films.
The loved ones of Star Wars fan Christopher Andrew Leinonen hope Disney and Lucasfilm may use him as inspiration to introduce the franchise's first openly LGBT+ character. Leinonen's friend Joshua Yehl, who has started a Change.org petition, said the Orlando victim was one of the "most passionate" fans of the saga.
Yehl's petition has already gained traction with over 3,400 signatures, as well as social media support with the hashtag #PutDrewInStarWars.
In a letter to executive producer Kathleen Kennedy, Yehl says the films could honor his friend by "using his likeness, running his name through one of those Star Wars name generators". "This character will not only honor Drew but all of the other victims at Pulse in Orlando, including his boyfriend Juan Ramon Guerrero, and every LGBT person to ever lose their life to hate," he said.
Star Wars has never had an openly gay character in its 40-year history, but some fans felt there was a romantic subtext to the friendship between new characters Finn, played by John Boyega, and Oscar Isaac's Poe Dameron in the latest film, The Force Awakens. Boyega said he wouldn't be opposed to a romance between them.
Yehl's petition continued: "This is a universe with Wookies, Jawas and Hutts, so why can't there be a visible LGBT character on screen? This tragedy happened because of hate, but Star Wars is something that unites people, so fulfilling this request would only serve to bring more love into the world, and that's what Drew was all about."
"It's vitally important that LGBT people are included in mainstream media because it will show that we don't need to be feared or hated or hidden," Yehl's letter argues. "We can be part of the rebellion and we can fight evil, and we can do it while being who we are with pride.
"Nothing would make him happier than for all the little gay nerds out there to have their own Star Wars character to look up to."
Star Wars is just the latest Disney franchise to spark calls for more LGBT+ inclusion; superhero Captain America and Frozen's Elsa have been the subject of Twitter campaigns to have same-sex relationships.