'Star Wars Jedi: Fallen Order' Leak: New Game Details Possibly Revealed
Christmas may have come early for Star Wars fans, thanks to a poster on the r/StarWarsLeaks subreddit. Along with information on the upcoming The Mandalorian movie, reddit user Xyzsvtabc shared information on Star Wars Jedi: Fallen Order, the new Star Wars game from Titanfall developers Respawn Games. The redditor claims to have been in a marketing meeting with Disney, during which company reps discussed "all things Star Wars for 2019."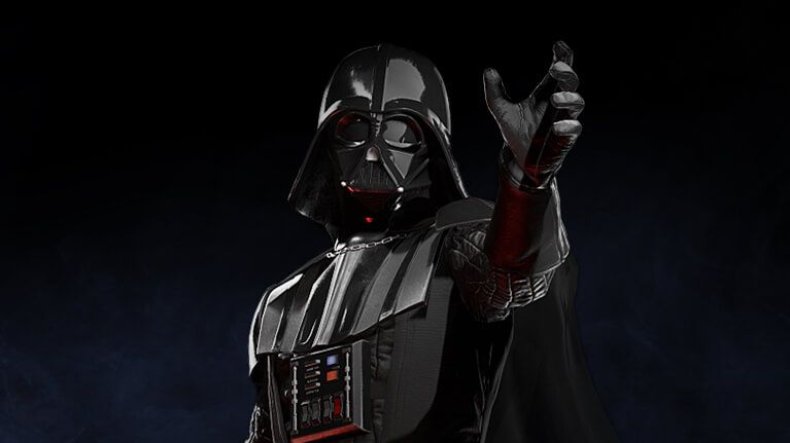 According to the post, Star Wars Jedi: Fallen Order takes place five years after Star Wars Episode III: Revenge of the Sith . The main character is said to be a Padawan who escaped the slaughter of the Jedi Order following Order 66. The character's name is mentioned as Cal, but the reddit user forgot the character's last name.
The redditor couldn't provide many details regarding gameplay, but mentioned a side story involving a mentor figure named Ceres would be included, along with characters found in the Star Wars comic books. Xyzsvtabc also mentions something involving the " Ninth Sister and Second Sister," as well as something involving Inquisitors. Xyzsvtabc mentioned in the post that he or she wasn't taking notes, and didn't remember everything perfectly. It's possible "Second Sister" could be "Seventh Sister," which lines up with the other reports about the Ninth Sister and Inquisitors.
As for iconic characters like Princess Leia, Han Solo or Luke Skywalker, the time period in which the game is allegedly set suggests those characters will be too young to make any appearances. However, Darth Vader will be establishing his reign of terror around that time, so it's possible we'll see him at some point.
Xyzsvtabc claims Star Wars Jedi: Fallen Order is targeting a November 2019 release date. This would make sense, as both Star Wars Battlefront games and Titanfall 2 were released around this time as well. This information does line up with the small blurb of text on the official Star Wars Jedi: Fallen Order website. The site confirms the post- Revenge of the Sith setting and the main character being a surviving Padawan. The only release information given is "Holiday 2019," which would include November.
Of course, like any rumor online, don't get too excited until EA makes a formal announcement. However, noted Star Wars rumors site Making Star Wars does seem to believe the reports from Xyzsvtabc about The Mandalorian, so it's possible all this information is accurate.
When can we expect any concrete news? It's doubtful EA will make a major announcement at The Game Awards on Thursday, which means we're likely going to have to wait until next year. Unless EA has plans for a separate event, expect a new trailer and release information at EA Play 2019 in June.
So what do you think? Does this leak have you excited to know more about Star Wars Jedi: Fallen Order? Do you think this leak is accurate or a hoax? Let us know your thoughts in the comments section below.