'Star Wars Jedi: Fallen Order' Reveal Panel Recap - Release Date, Trailer & More
Star Wars Jedi: Fallen Order has just been revealed at Star Wars Celebration, and a panel is currently underway to discuss critical details about the game's trailer, release date, plot details and more. Below, you'll find a live recap of everything we know about Respawn's upcoming game.
Release Date: November 15, 2019
The game takes place after the events of Revenge of the Sith. Players take on the role of a Padawan who survived Palpatine's Order 66.
Narratively, the game focuses on concealing your powers and waiting for the right moment to strike.
This is a single-player story experience with no multiplayer mode or microtransactions.
The game has been in development since 2015 at Respawn Entertainment.
Vince: "Working on Star Wars is a childhood fanttasy. This is a story game about being a Jedi."
Stig: "Built the game from scratch. Staff from Uncharted, Batman, Metal Gear and Call of Duty."
It's an action melee game with a Lightsaber and Force powers. Easy to pick up combat with depth. Thoughtful combat.
Story trailer shown that is in-engine using game assets.
New hero named Kal Kestis. Played by Cameron Monaghan of Gotham and Shameless. He works on derelict ships on Braka, keeping his head down. Eventually he'll learn to trust the Force and persist through failure.
Inquisitors are searching for Jedi. This is the Second Sister. She's intelligent and is able to use the Force.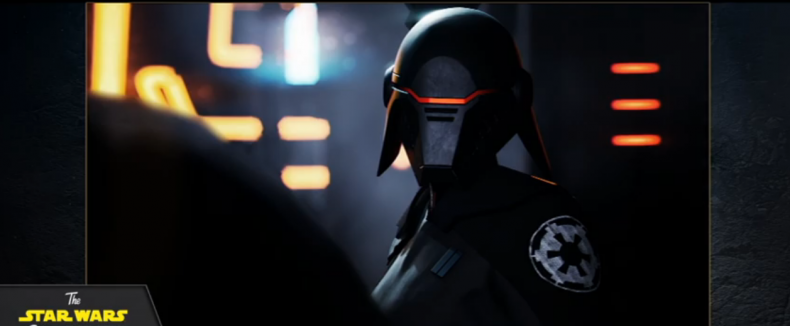 BD-1 Buddy Droid voiced with hep from Ben Burtt. Has lights and other things that can be upgraded. They have a boy-and-his-dog relationship.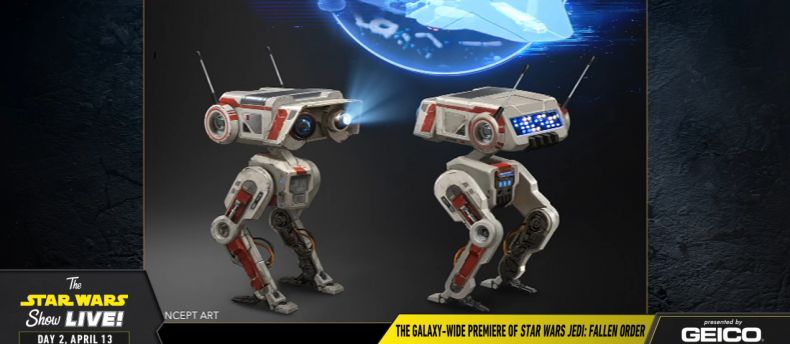 Kal is mentored by a former Jedi Knight played by Debra Wilson.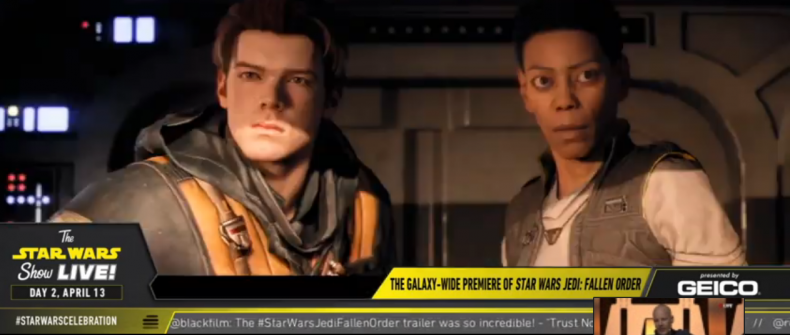 New troopers called Purge Troopers that call the Inquisitors. They're specially trained to fight Jedi. They're skilled fighters. More skilled than Stormtroopers.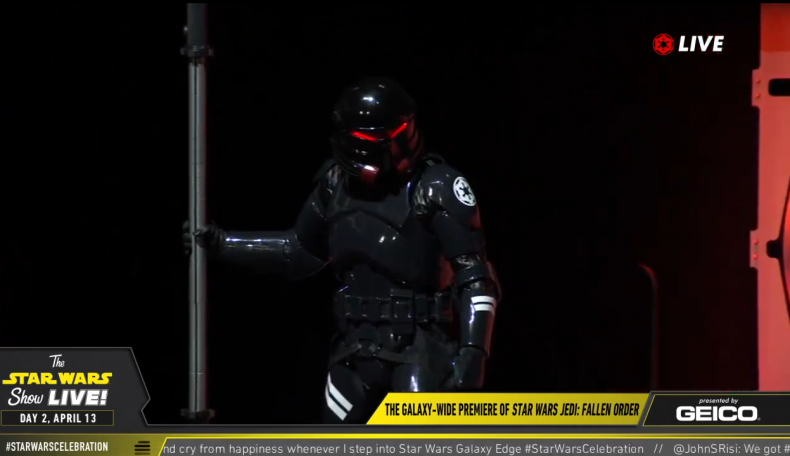 Kal's Lightsaber will change and evolve over the course of the game.
That's all we know about Star Wars Jedi: Fallen Order for now, but watch this page for additional details as they unfold.
Star Wars Jedi: Fallen Order releases November 15 for PS4, Xbox One and PC.
What are your thoughts on the Jedi Fallen Order reveal so far? Is this the one Star Wars game EA will get perfectly right? Tell us your thoughts in the comments section!