'Star Wars Land' Unveiled at Disney's D23 Expo, Complete With Millennium Falcon and TIE Fighters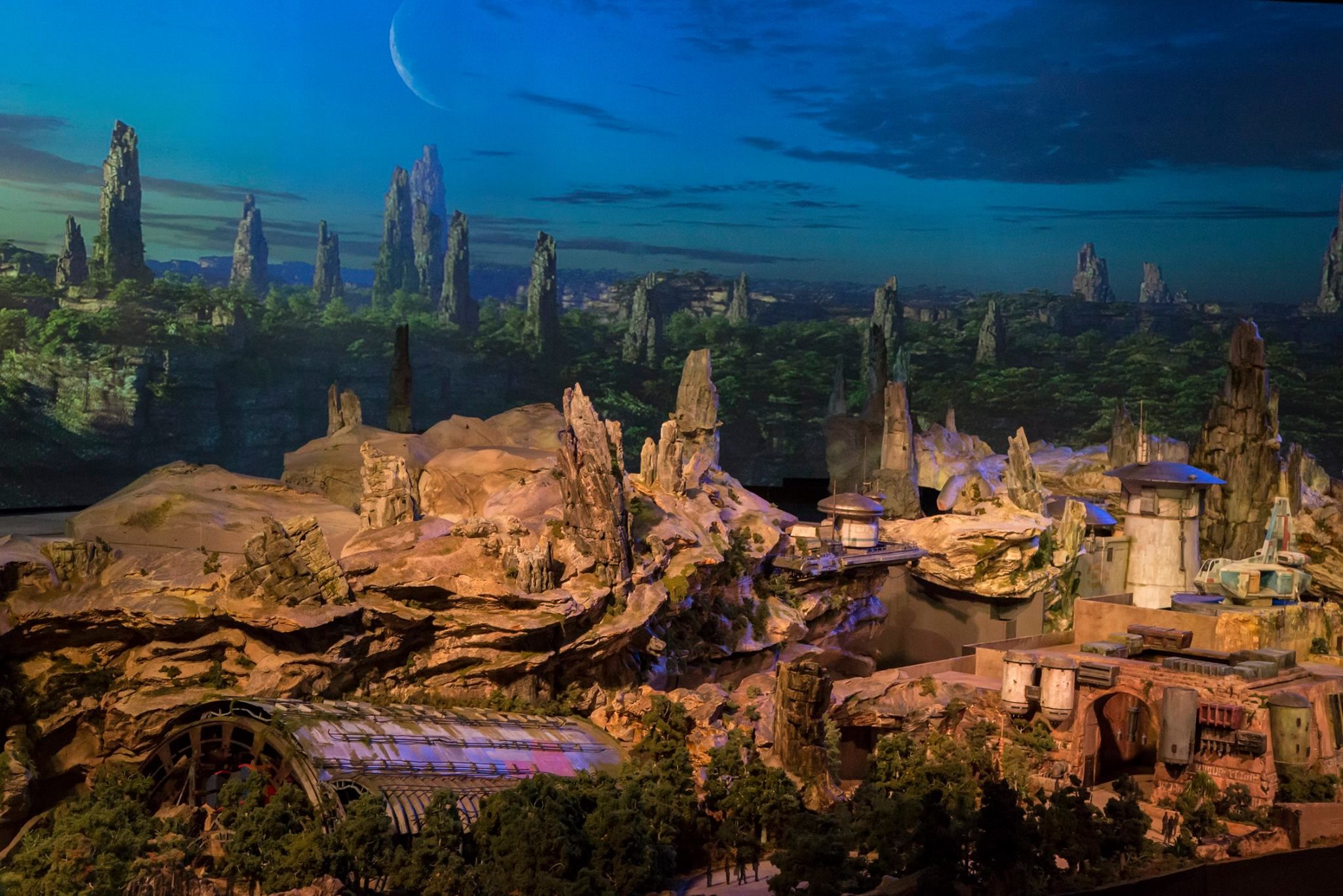 Ever wanted to drink at the Mos Eisley Cantina? Or see a real-life replica of the Millennium Falcon?
Well, you'll be able to...in 2019. For now, Star Wars fans will have to make do with several "Star Wars Land" models, unveiled Thursday night just as the D23 Expo kicked off in Anaheim, Calif. Two years after Disney CEO Bob Iger announced that themed Star Wars areas were in the works for Disneyland in Anaheim and Disney's Hollywood Studios in Orlando, Fla., we now have a detailed picture of what they will look like.
"Star Wars Land" appears to be an amalgamation of different Star Wars planets, including Mos Eisley and Endor. (The inhospitable tundra of Hoth is nowhere to be found.) The models feature replicas of the Millennium Falcon, X-Wings and TIE fighters. More details on the expansion will be announced Saturday afternoon at a panel dedicated to Disney's theme-park development.
Since 2009, its inaugural year, the D23 Expo, which occurs every other year, has grown from a small trade convention—catering mostly to fans of the Disney parks and die-hard collectors—into a booming source of industry news similar to San Diego Comic-Con (which, coincidentally, takes place next weekend). In the intervening years, Disney has bought Marvel, Lucasfilm and the rights to James Cameron's Avatar; reinvigorated its animation department; and injected elements and characters from its new multibillion-dollar properties into its theme parks. When "Guardians of the Galaxy - Mission: BREAKOUT!" opened at Disney California Adventure in May, the line for the ride snaked through the park all the way to the entrance, with some guests waiting more than seven hours. Similar, though less severe, lines formed when Disney's Animal Kingdom opened its new Pandora section, based on the awe-inspiring planet in Avatar.
We can expect more theme park announcements from Disney at D23 this weekend, as well as big movie announcements from Disney Animation Studios, Pixar and the Marvel Cinematic Universe. We may even get an update on what the heck is going on with that Han Solo movie.