Carrie Fisher Slaps Oscar Isaac 24 Times in New 'Star Wars: The Last Jedi' Blu-ray Clip
A new behind-the-scenes clip from the upcoming Star Wars: The Last Jedi Blu-ray gives us a few little, glowing moments of Carrie Fisher, a tragically finite resource. Almost as precious as her insights into Princess Leia, the character she first portrayed more than 40 years ago, is an unexpected montage of her slapping the smirk out of Oscar Isaac.
The behind-the-scenes clip elaborates on one particular scene in The Last Jedi: the moment in which General Leia berates Poe Dameron (Isaac). "Poe is her protégé, and in a way, I think she thinks of him as Han. He's very dominating, and he doesn't listen to her, so we have some moments together," Fisher explains. "There's more feistiness this time. That I really like. Now, there's Leia again."
When Poe returns from destroying the Imperial Dreadnaught—a victory that cost numerous Resistance lives and defied orders—General Leia slaps and demotes the heroic but impulsive X-wing pilot. They didn't get it the first time. Or the second. "That was one of the first things we shot, and I think we did 24 takes," Isaac says in the behind-the-scenes clip. "That was very surreal, to be slapped by Princess Leia repeatedly."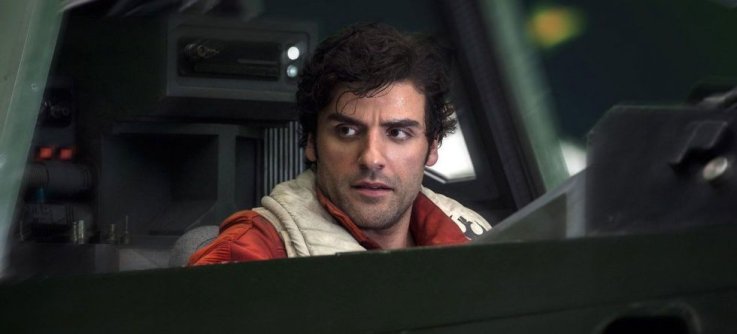 A slap montage and hearing more from the late Fisher is the best part of the newly released special feature, but there's also a revealing glimpse into Rian Johnson's directorial approach to The Last Jedi. Whereas George Lucas was infamous for his utilitarian approach to acting, most famously repeating the direction "Faster…with more intensity," throughout filming on the original Star Wars, Rian Johnson's directions focus far more on interiority.
"We took out a Dreadnaught!" Dameron says defensively in The Last Jedi.
"At what cost? There are some things you cannot solve by jumping in an X-wing and blowing something up," Leia responds.
In preparing to shoot the exchange again, Johnson tells Isaac, "It's like when someone drops a hard truth on you, and you reject it immediately because you're not ready to learn that yet." Rather than asking for an exterior change, Johnson describes a psychological state to Isaac, allowing the actor to process and externalize that reformulation in his performance on the next take.
It's a quick clip, which you can watch in its entirety up top, but it sure crams a lot into two minutes, including directorial insights into Star Wars: The Last Jedi, a little more Fisher in a Fisher-starved world and a beautiful, charismatic man getting slapped again and again. Star Wars: The Last Jedi is out on Blu-ray March 27.
Carrie Fisher Slaps Oscar Isaac 24 Times in New 'Star Wars: The Last Jedi' Blu-ray Clip | Gaming