Star Wars: The Last Jedi Director Rian Johnson 'Had a Blast' Watching The Rise of Skywalker
Star Wars: The Last Jedi director Rian Johnson had only kind words for Star Wars: The Rise of Skywalker Sunday.
The final film in the Skywalker saga, The Rise of Skywalker was not without its fair share of fan arguments. When the film released to audiences worldwide in December of 2019, there was an immediate push among media and fans to pit the last two Star Wars films against each other. To some, The Rise of Skywalker felt like a left turn from what The Last Jedi was setting up for the Star Wars sequel trilogy. Characters and thematic arcs set up with Star Wars icons such as Luke Skywalker or newcomers such as Rose Tico were taken in a new direction under Abrams' directing.
Fan tribalism quickly erased the nuance between The Last Jedi and The Rise of Skywalker. Half the fans were angered over the percieved retconning of Rian Johnson's take on Star Wars and the other half said they were elated over J.J. Abrams' finale that brought things closer to the original trilogy. Most of the arguments have existed purely on the fan and media level as both directors have sung praises for the other's work on numerous occasions.
"I had a blast, man. Made me so proud seeing the heart and soul that J.J. put into it," Rian Johnson explained to MTV News at the Academy Awards. "And seeing my friends who were in the movie just like, bring the whole thing to a conclusion. Yeah, for me as a Star Wars fan, it was a really special experience."
J.J. Abrams commented about the fabricated conflict between the two directors at a post-screening Q&A in late December. Vanity Fair reported the Q&A and Abrams had this to say about the notion that his Star Wars film set out to undo Johnson's work on The Last Jedi.
"It would be a much more interesting answer if there were conflict," Abrams explained. "The truth is when I was getting [The Force Awakens] up and running, I was nothing but grateful that a director and writer I admire as much as Rian was coming in to do [the next one.] Not expecting to come back to this, it was just fun to watch what was happening and get to respond to it."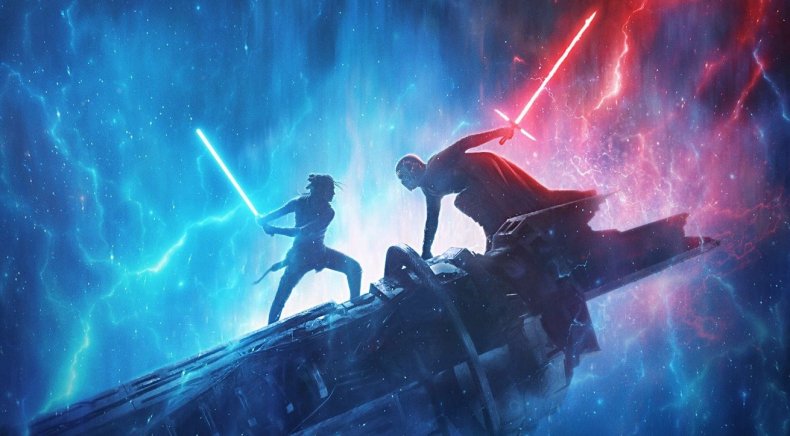 It is unlikely that either director's comments will ultimately stop fans from arguing about which Star Wars film is better or if one had an agenda against the other. Star Wars, like many other pop-culture phenomena, will constantly be discussed and debated. Rian Johnson said as much at a said at a WIRED live Q&A event.
"People care deeply about Star Wars, and every single person has a slightly different version of what they think Star Wars is. And so much of the fun of it is arguing about it."