The First Trailer for 'Star Wars: The Last Jedi' Has Arrived. Yes, It's Amazing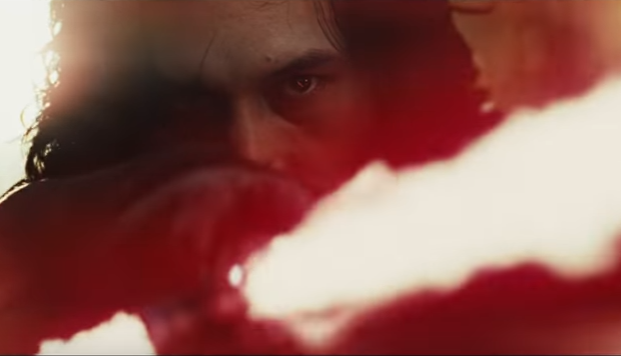 Well, it's finally here. The first of possibly dozens of teasers and trailers for Star Wars: The Last Jedi has been released, providing the first real look at what fans can expect from the eighth installment of the franchise's central saga. It does not disappoint. Here it is. All two minutes and 12 seconds of glory.
The trailer begins where The Force Awakens left off: with Rey on the rocky-but-verdant island she traveled to in search of Luke Skywalker. Now, as expected, Skywalker is training Rey in the ways of the Force. We see her levitating pebbles. Skywalker tells her to "breathe, just...breathe."
"Now, reach out," he says. "What do you see?"
"Light," Rey says. "Darkness. The balance."
"It's so much bigger," Skywalker says, as the music intensifies. We see Rey wielding a lightsaber on a rocky outcropping, her new mentor by her side.
Then, a montage. We see AT-ATs. We see Finn. We see Poe Dameron sprinting through a corridor behind his trusty droid BB-8. We see ships exploding. We see the Millennium Falcon. We again see Rey with a lightsaber, and then Kylo Ren with one. "I only know one truth," we hear Skywalker's voice say. "It's time for the Jedi to end."
Oh, and the official poster was also released:
December 15. Get ready.