Carrie Fisher on Mark Hamill's 'Star Wars' Legacy: 'You're Luke Skywalker, Get Used To It'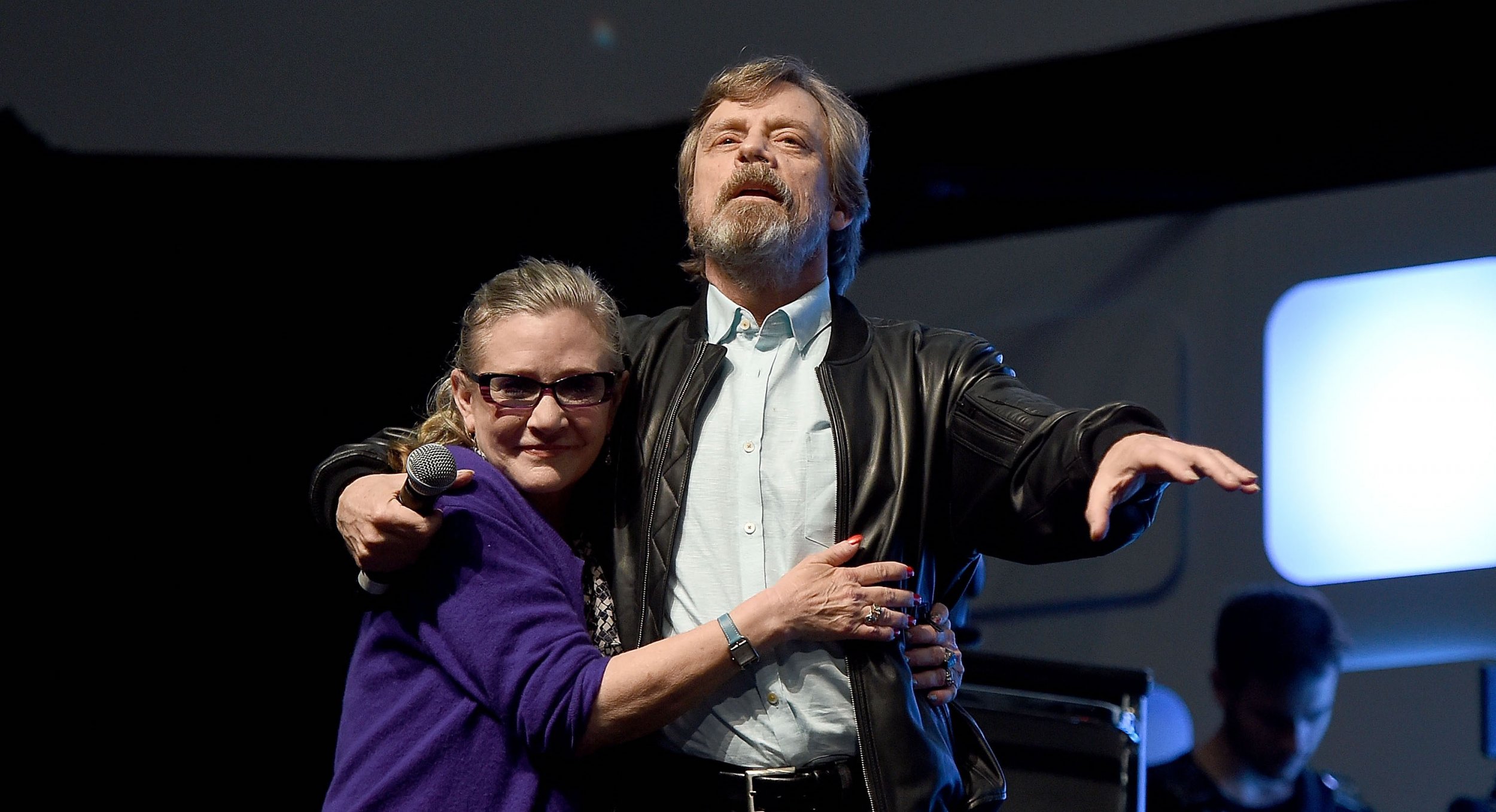 It's no secret that Carrie Fisher told it like it was. No one was safe from the late Star Wars' actress's blunt sense of humor—especially not her co-star, Mark Hamill. In a New York Times profile, the now 66-year-old Luke Skywalker actor reflected on his journey to, from, and back again to a galaxy far, far away—including some candid advice he once got from Princess Leia.
Theater has always been a passion, Hamill said. (He made his Broadway debut in 1981 as John Merrick in The Elephant Man and most recently starred as Michael Minetti in Six Dance Lessons in Six Weeks in 2003.) Just a few years ago, Hamill was in a theater program, and Fisher noticed he was being cagey about his Star Wars legacy. She confronted him about it, and Hamill recalls she did not do so delicately. "She goes, 'What's your problem?' I said, 'Well, it's theater, I want it to be more focused on theater,'" Hamill said. "She goes, 'I am Princess Leia. You're Luke Skywalker. Get used to it.'"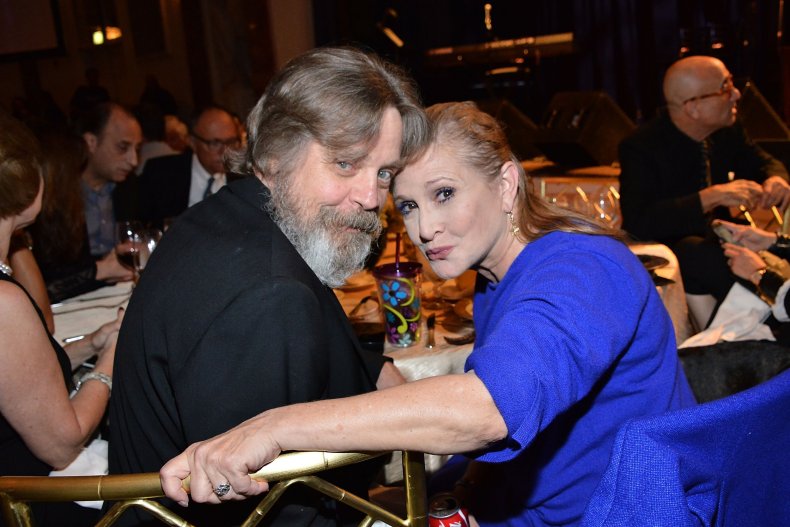 It's frustrating, Hamill went on to say, that Fisher's unexpected death in December 2016 meant the actress wouldn't be able to complete the new Star Wars trilogy, helmed by Lucasfilm president Kathleen Kennedy in collaboration with Disney. Fisher reprised her role as Leia Organa—now a general rather than a princess—in 2015's Star Wars: The Force Awakens and will be back again for her last on-screen role in Star Wars: The Last Jedi. But the unnamed third film was supposed to be Leia's true moment to shine. "She deserved that second act," Hamill said. "Harrison [Ford] was more prominent in VII, I'm more prominent in this one, and she was meant to be more prominent in the last one. Her timing was perfect, except in this case."
Han Solo met his untimely end in The Force Awakens, and Ford has asserted he is officially done with the role—meaning that without Fisher, Hamill is the last of the original Star Wars trio left. Ironically, Hamill was the last of the three to agree to return to the franchise. When George Lucas invited Hamill and Fisher to lunch to 2012 to pitch the idea to them, he recalls Fisher immediately signed on. "Not a minute went by—she slapped the table and goes, 'I'm in!' I said, 'Carrie, poker face!'" But Hamill wasn't convinced until he heard Ford was on board. "Can you imagine if I was the only one to say no? I'd be the most hated man in nerd-dom."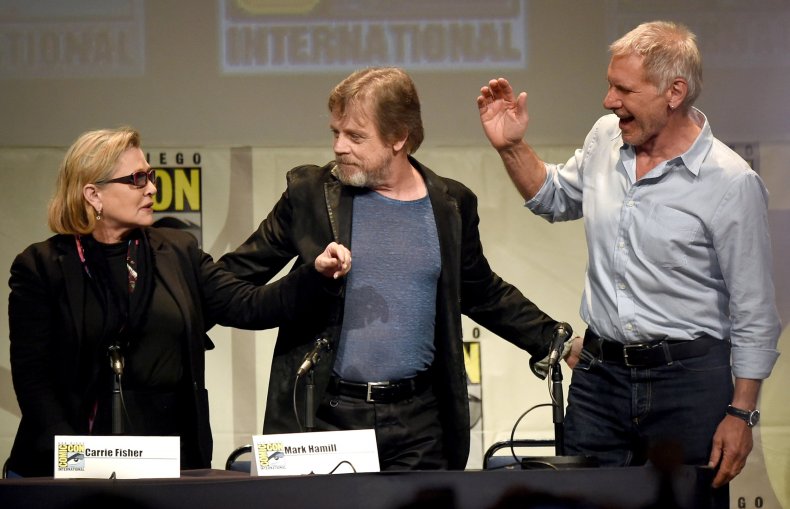 Hamill admitted he feared fans would reject him in this new Star Wars, in part because of his age. "No one wants to see the 50-, 60-, 70-year-old versions of us, running around, bumping heads on the Death Star," he said. "It's sad." Yet he needn't have feared running in The Force Awakens—Luke's tiny and only scene in the film's last second doesn't even involve dialogue. Hamill admitted this disappointed him, but director Rian Johnson promises a much larger role for Luke in The Last Jedi. It seems Hamill is heeding Fisher's advice and embracing his Star Wars legacy for everything it's worth.