'Force Awakens' is the Most Successful Film in U.S. History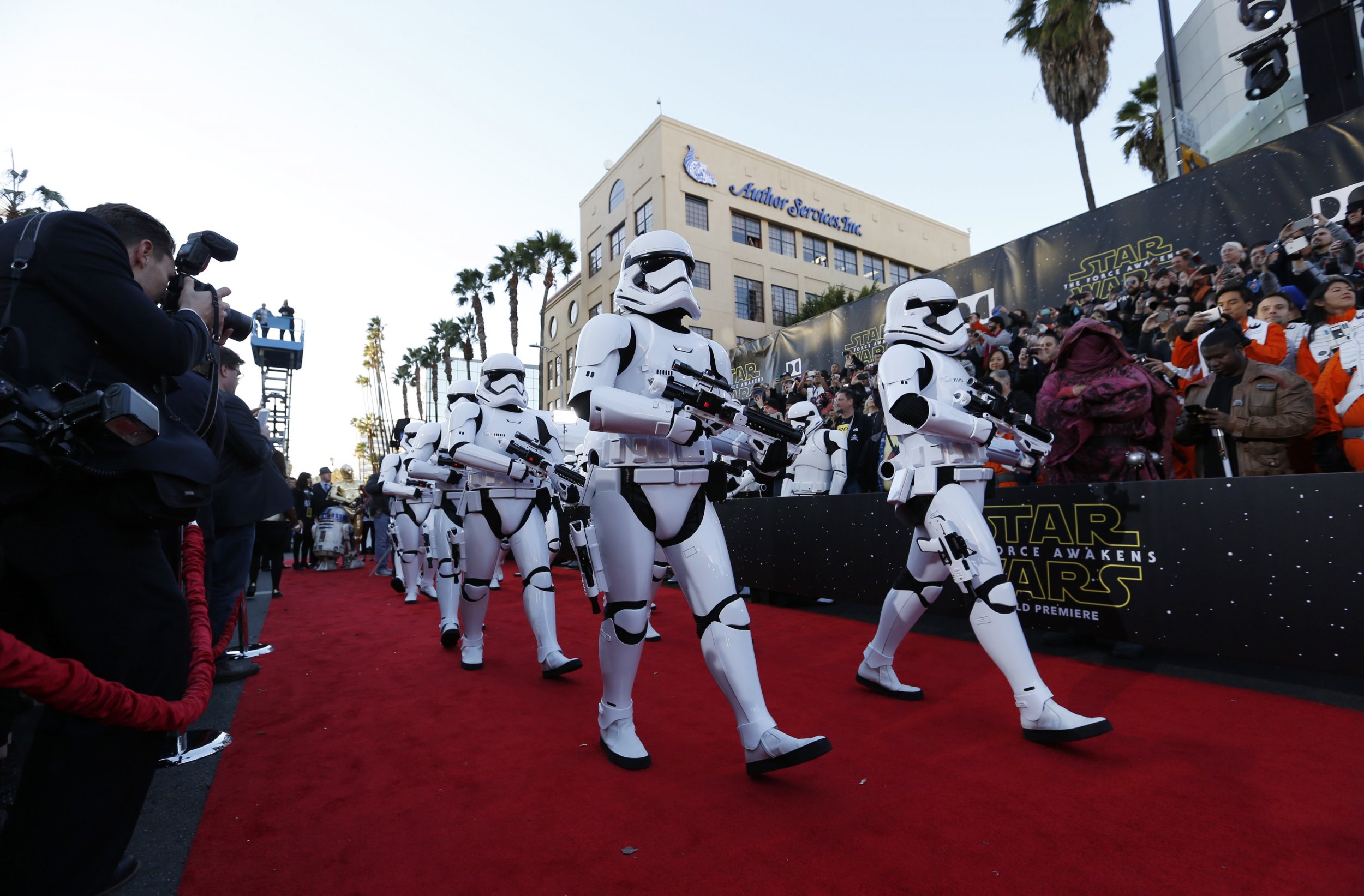 As expected, JJ Abrams' Star Wars: The Force Awakens blasted past Avatar on Wednesday to become the highest grossing film of all time in North America.
Announcing the news on its website, the Disney-owned franchise also took the opportunity to thank fans for their support.
"Star Wars fans have kept a galaxy far, far away alive for close to 40 years. Without them, there is no Star Wars," the statement read. "There has indeed been an awakening—and it's all thanks to you."
As of Tuesday night, The Force Awakens had grossed $758.2 million according to Box Office Mojo, only $2 million shy of Avatar's lifetime gross of $760.5 million, allowing Disney to safely assume it would pass the milestone on Wednesday. The achievement is all the more impressive considering the film has only been in cinemas for 20 days, compared to the seven months it took James Cameron's sci-fi tale to reach its total.
During its relatively short run, The Force Awakens has smashed a number of records, currently holding the U.S. opening weekend sales record ($238 million), single-day domestic record ($120 million), worldwide record IMAX opening ($78.1 million) and the global record for earning $200 million in the shortest span of time.
And the film is spreading the love. Rentrak, which monitors consumer viewership, reported in December 2015 that Star Wars was the major force behind making 2015 the highest earning year in U.S box office history. The film contributed $571.4 million to a combined total of over $11 billion, helping the domestic box office smash its previous record, set in 2013, by $200 million.
Now the Star Wars producers can focus on the big prize: becoming the top grossing film of all time. As the Hollywood Reporter notes, the movie still has a long way to go before it can steal that accolade off Avatar, which earned $2.78 billion worldwide. That's a mini-galaxy away from The Force Awakens' current global gross of $1.56 billion, putting it in fourth place.
The newest Star Wars chapter opens in China this weekend, and industry insiders expect those sales figures to give an indication as to whether Star Wars could beat Avatar in the battle for the global box office record.