Star Wars: North Korea's Unveils Five-Year-Plan to Conquer Space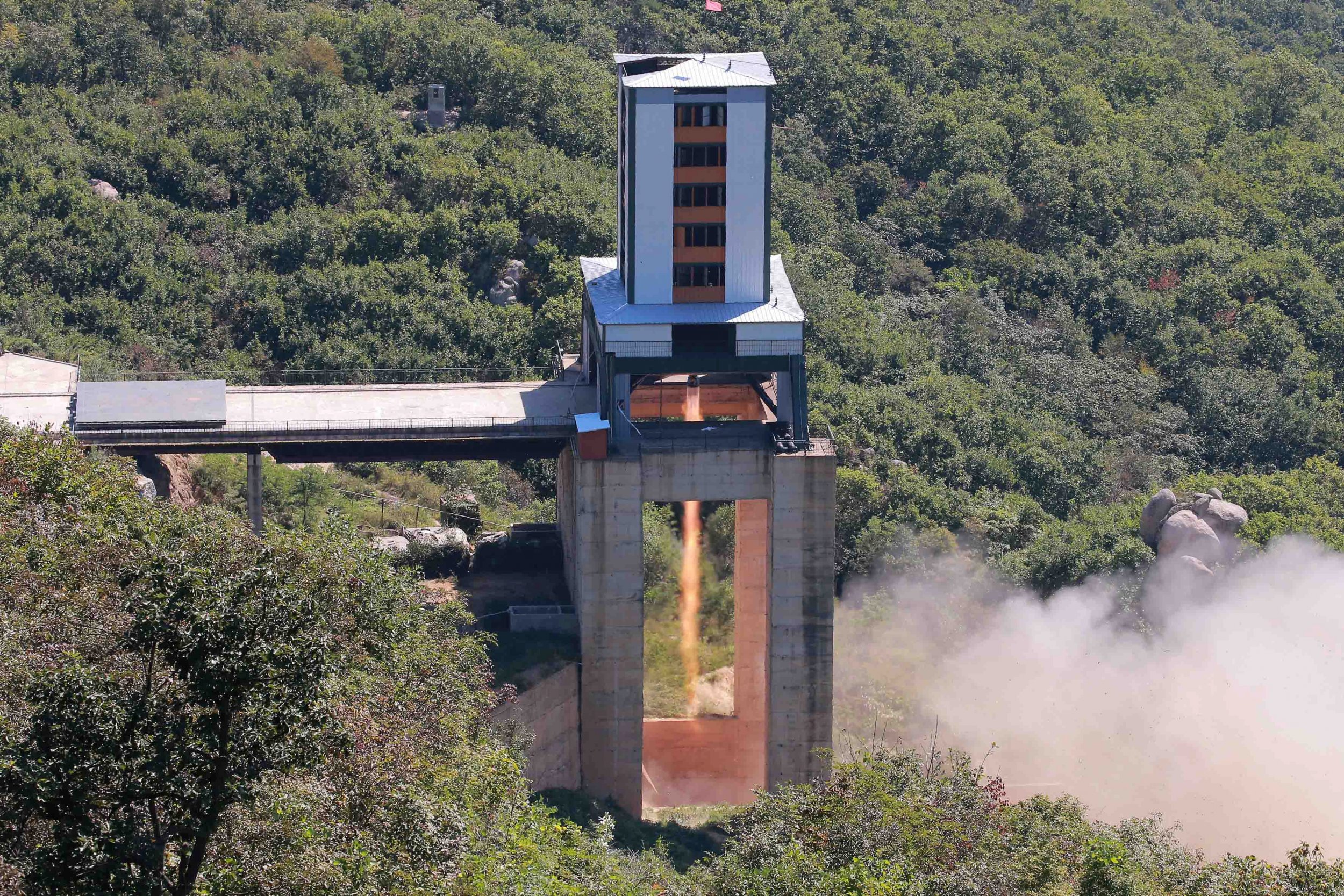 North Korea has announced new ambitious plans for a space program aiming to pave the way for "space conquest."
A commentary published in the Rodong Sinmun newspaper, the mouthpiece of the ruling Workers' Party of Korea's Central Committee, detailed a five-year National Space Development plan aiming to build a satellite communication system by June 2019 to contribute to "economic development, including geostationary satellites, and people's lives."
Following a series of missile test launches and its sixth and most powerful nuclear test to date, the country has renewed its focus on outer space. The U.S. has long considered the space program to be a pretext for developing missile technology, as rockets used in satellite launches share similar designs, engines and other technology with intercontinental ballistic missiles.
The North Korean press attacked the U.S. for "imposing various unreasonable conditions" hampering space technology development, in reference to U.N. sanctions imposed on the country following its first successful satellite launch in December 2012 after a series of failures in 1998, 2006, 2009 and April 2012.
At the time, the country claimed to have launched a communications satellite into orbit, but no signal had ever been detected from it. North Korea then conducted another satellite rocket launch in February 2016, the Kwangmyongsong-4, just weeks after conducting its fifth nuclear test.
This time, South Korea confirmed the rocket had put an object into orbit but, according to a U.S. defense official who spoke to CNN, it was virtually useless. Following the launch, the U.S. imposed tough new sanctions and South Korea ended operations at the shared Kaesong industrial complex.
Feeling constrained by earthly boundaries of regulations, sanctions and conventions, North Korea now looks to the universe as a lawless territory ripe for exploitation. "The reality is that competition for the conquest of the universe is growing in developing countries and that space development is becoming a global trend," the Rodong Sinmun article read.
"The universe is an abundance of mankind, and there are no borders or boundaries in the infinite universe space, such as those on earth's land masses or seas," it added.
North Korean leader Kim Jong Un was also quoted in a separate article calling for faster scientific developments.
"We need to accelerate the construction of a science and technology powerhouse, bring a new leap forward in the country's science and technology development in a short period of time, open up the era of scientific advancement, and bring about a revolutionary transformation in the construction of socialism," he reportedly stated.
Following the February launch, Kim exhorted North Korean scientists to pursue more satellite launches. In September 2016, he supervised the test of a new rocket engine to launch geostationary satellites and hailed another high-thrust engine test in March as the "birth" of the country's rocket industry.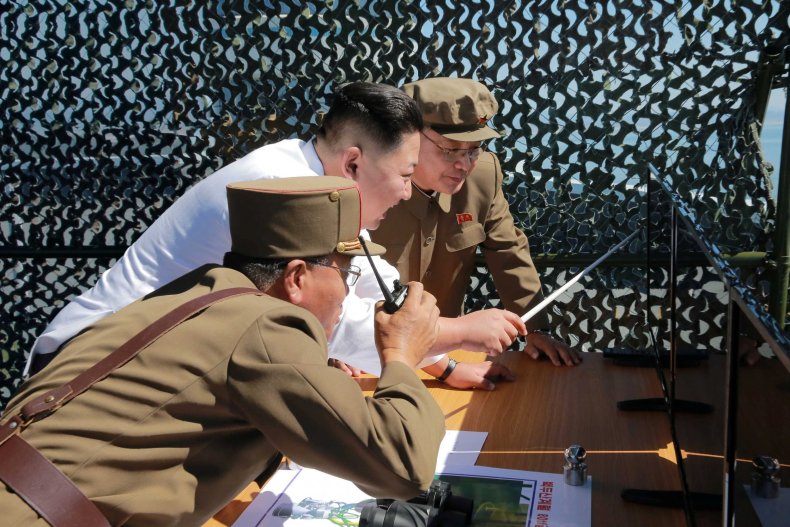 The country's deputy ambassador to the U.N. already hinted at the plans at a General Assembly committee meeting on "International Cooperation in the Peaceful Uses of Outer Space" earlier this month and defended his country's space ambitions.
According to the country's delegate Kim In Ryong, no U.N. article states that satellite launches threaten international peace and security. "Nor is there any article stipulating that one cannot use ballistic rocket technology in launching a satellite," he added, quoted in the Associated Press.
The latest information about the country's space development plans come amid concerns that North Korea may carry out another provocation as President Donald Trump makes a tour of Asia.
After holding trilateral talks in Hawaii, senior defense officials from the U.S., South Korea and Japan urged Pyongyang "to refrain from irresponsible provocations that aggravate regional tensions, and to walk away from its destructive and reckless path of development," Reuters reported Monday.