'Star Wars: Rise of Skywalker' Book to Expand Movie's Plot in Novel
The upcoming novelization of Star Wars: The Rise of Skywalker may finally explain some of the big questions not answered in the movie.
According to author Rae Carson (The Girl of Fire and Thorns Trilogy), her novel version of The Rise of Skywalker adds so much to the film plot that including everything would have stretched the latest Star Wars past the three-hour mark, expanding significantly on its two-hour-and-22-minute theatrical runtime.
Fully titled Star Wars: The Rise of Skywalker: Expanded Edition, the upcoming novelization from Penguin Random House imprint Del Rey will include "expanded scenes and additional content not seen in theaters."
While Del Rey and Carson remain silent with regard to what has been added in the novelization, the dense plot of The Rise of Skywalker leaves numerous opportunities for expansion. The novel could, for example, offer more context surrounding the return of Emperor Palpatine, which is left unexplained in Episode IX. Even Palpatine's message to the galaxy was relegated to the movie's opening crawl, suggesting an easy area where the book could expand on the narrative.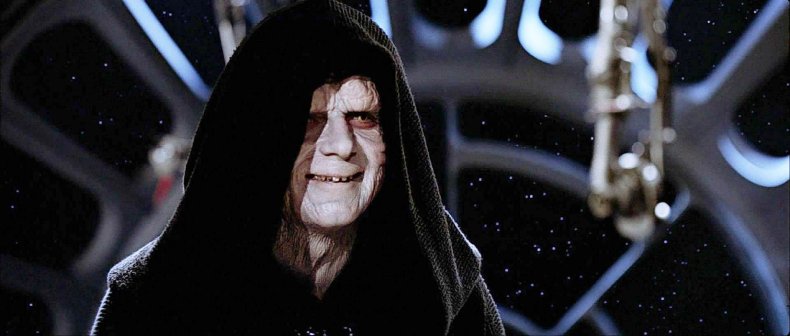 Speaking to the Huffington Post on Thursday, The Rise of Skywalker editor Maryann Brandon confirmed that a more detailed explanation of Palpatine's return was cut from the movie.
"It was kind of a delicate balance and went back and forth a lot about how much we wanted to reveal," she said. "Some scenes changed quite a bit, the way that we wanted to present it to the audience. In the end, we ended up showing a lot less of it than we started with," Brandon said.
Carson has also expressed interest in expanding on The Rise of Skywalker character Jannah (Naomi Ackie), a former First Order stormtrooper (like Finn), who teams up with the rest of the Resistance to help take down Emperor Palpatine's Final Order fleet.
Star Wars Executive Editor for Disney Publishing Jennifer Heddle has already confirmed new information about Jannah will be explored in the novelization, specifically that she's the daughter of Lando Calrissian—a reveal cut from the movie.
It will also be interesting to learn whether the Expanded Edition novel includes scenes rumored to have been cut from The Rise of Skywalker, like the appearance of Force Ghosts during Rey's final confrontation with Palpatine.
Announced as the writer of The Rise of Skywalker novelization at New York Comic Con in October, Carson has previously contributed to the Star Wars novella collection, Canto Bight and the short story collection, From a Certain Point of View, published in 2017 in celebration of the 40th anniversary of the original Star Wars.
Star Wars: The Rise of Skywalker: Expanded Edition releases March 3.