'The Rise of Skywalker' Ending Won't Set Up Future 'Star Wars' Movies, J.J. Abrams Confirms
While this fact may be hard to believe in a cinematic era of endless franchises, director J.J. Abrams says his upcoming movie, Star Wars: The Rise of Skywalker, won't be used to set up future Star Wars movies.
In a sprawling preview of The Rise of Skywalker—the concluding Episode in a nine-part saga stretching back to 1977's Star Wars—Abrams spoke at length with Entertainment Weekly about wrapping up the series, confirming that Episode IX will depict an end to the saga, without leaving loose threads, cliffhangers or plot points for Disney to build upon later.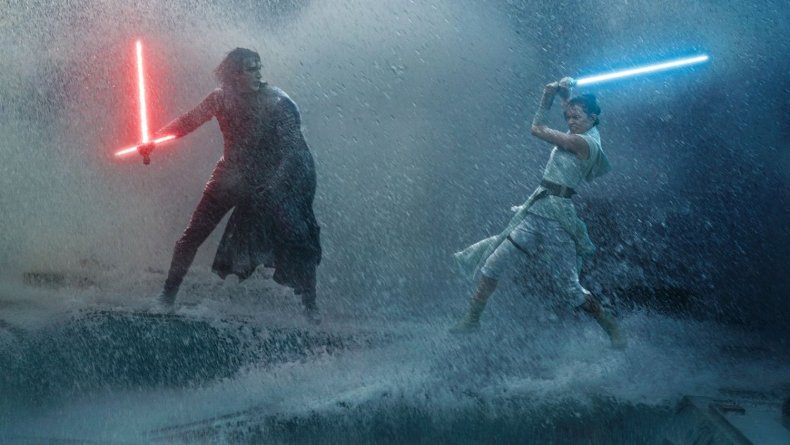 While he didn't provide any specific plot details, Abrams said "the stakes are all or nothing with this film."
Abrams, who also directed 2015's Star Wars: The Force Awakens, says he's feeling "infinitely better" about the series' concluding entry than he did at this point in Episode VII'spost-production.
"We had more reshoots on Episode VII than this one," Abrams told EW. "We had more story adjustments on VII than this one. We didn't know if these characters would work, if the actors would be able to carry a Star Wars movie. There were a lot of things we didn't know. On this, we knew who and what worked, and everyone is doing the best work I've ever seen anyone do. But the ambition of this movie is far greater than Force Awakens. What we set out to do was far more challenging. Everything is exponentially larger on this."
"It's a very good ending, and a good ending feels right," C-3PO actor Anthony Daniels told EW.
Abrams comfort with the Star Wars universe also resulted in a new looseness on set, with the director encouraging the cast to improvise dialogue.
"J.J. came back with a new energy and new vibe," John Boyega, who plays Resistance hero Finn, told EW. "He wanted dialogue to be messy and natural, and that got all of us really excited."
Star Wars: The Rise of Skywalker opens a year after The Last Jedi, as the Resistance works to rebuild. The final chapter in the Star Wars saga, The Rise of Skywalker debuts in theaters on December 20.