'Star Wars: The Rise of Skywalker' Fans Feel Rose Tico Deserved Better as Hashtag Trends
Star Wars: Episode IX- the Rise of Skywalker is officially out and has torn the fan base asunder. Half the Jedi fanatics who left the theater felt it was a fitting ending to the latest trilogy, while others derided the film as a convoluted mess with a plot harder to follow than a droid in the desert. The movie tried to include as many aspects of the Star Wars franchise as possible, from showing off massive space fleets to bringing back characters long thought destroyed.
But one character that many went into the theater hoping to see barely made an appearance.
Spoilers For Rise of Skywalker Ahead
Rose Tico was the spunky, yet determined, ally to Finn in The Last Jedi who nearly made the ultimate sacrifice in the finale of the movie. Though a solid portion of her adventure had her running around a casino and messing with space horses, she managed to show her strength and ingenuity. By the end of The Last Jedi script she's in a relationship with Finn and is poised to be a centerpiece of the franchise.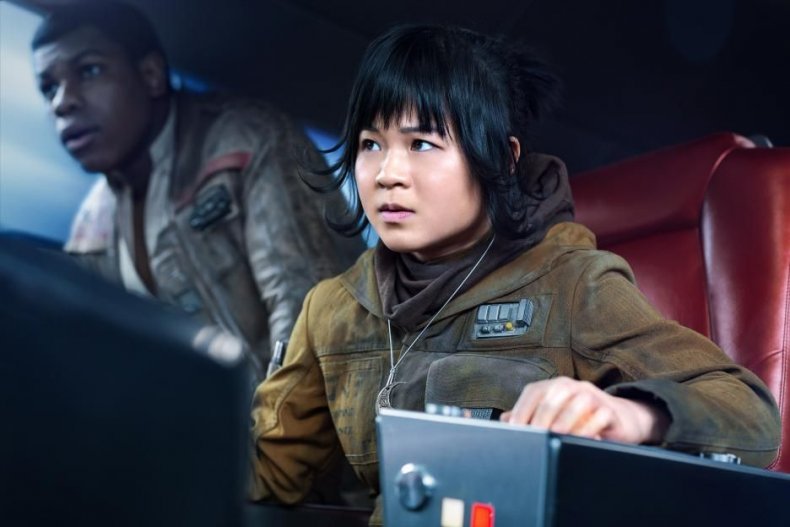 Except that isn't what happened in Rise of Skywalker. According to Slate, actor Kelly Marie Tran portrays Rose for just one minute and 16 seconds of the two hour and 22 minute runtime. She's on the rebel base visually worried but never makes it off the planet. This lack of inclusion has bothered some fans, who have started the "RoseTicoDeservedBetter" hashtag on Twitter. Supporters believe Tran's portrayal of Rose barely got enough screen time, which is a disappointment for those who really liked the character.
Not everyone feels that Rose deserved more screen time, however, with others describing her as a low-tier character who was never that popular in the first place.
After the release of the Last Jedi, Tran received a wave of backlash about her character in the film, which prompted her to deactivate her Instagram account.
Receiving only a little over a minute of screen time for a character that was built up in the previous movie does seem odd but not entirely unexpected. Rian Johnson's take on the franchise rewrote the identities of characters like Snoke and Luke Skywalker, which J.J. Abrams retooled for Episode IX.
Star Wars fans might never get the movie they are expecting because the films have to appeal to as broad an audience as possible. As it has been for the past few years, the Force is with Disney now.