'Star Wars: The Rise of Skywalker' Footage Hidden on Amazon - How to Watch
Amazon released a new video combining behind-the-scenes material with previously unseen footage from Star Wars: The Rise of Skywalker, but there's a catch: it's secret (at least for now).
There are two ways to watch the new footage, but only one for those without Amazon microphones installed in their homes. The easiest way to catch the video and its new footage is to type "#TheRiseOfSkywalker" into the Amazon search bar (this also works in the Amazon app).
Those with a Fire TV or other Amazon Echo device paired to their screen can also use the voice prompt, "Alexa, the Force will be with you always" to bring up the exclusive video.
The secret Star Wars video is paired with a link to buy tickets for Episode IX, which releases in theaters on December 20 and also serves as a portal to Amazon's Star Wars merchandise.
The new Rise of Skywalker footage focuses on the relationships developed over nine movies, offering new glimpses of character moments between Finn and Poe Dameron; C-3PO and R2D2; and Chewbacca and Lando Calrissian. The emphasis is on, as J.J. Abrams says, how The Rise of Skywalker is the conclusion to "one big story."
The video also includes some previously unseen looks at action moments coming in the next Star Wars film, including Finn (John Boyega) and Jannah's (Naomi Ackie) explosive escape from some sort of villainous installation, plus new glimpses at Emperor Palpatine's massive Star Destroyer fleet and the multiple duels between Rey (Daisy Ridley) and Kylo Ren (Adam Driver).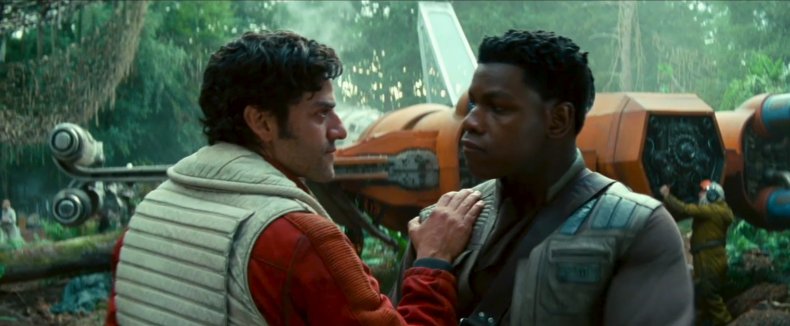 On top of these new looks at The Rise of Skywalker, the hidden Star Wars video is also a treasure trove of archival photos and videos from earlier Star Wars eras.
In Star Wars: The Rise of Skywalker, Kylo Ren's command of the First Order is thrown into doubt after the return of the believed-dead Emperor Sheev Palpatine. After their decimation in The Last Jedi, the Resistance is also back and ready to purge the First Order from the galaxy once and for all. But the biggest question The Rise of Skywalker seeks to resolve is the ultimate fate of Kylo Ren: will he find the same redemption as his hero, Darth Vader?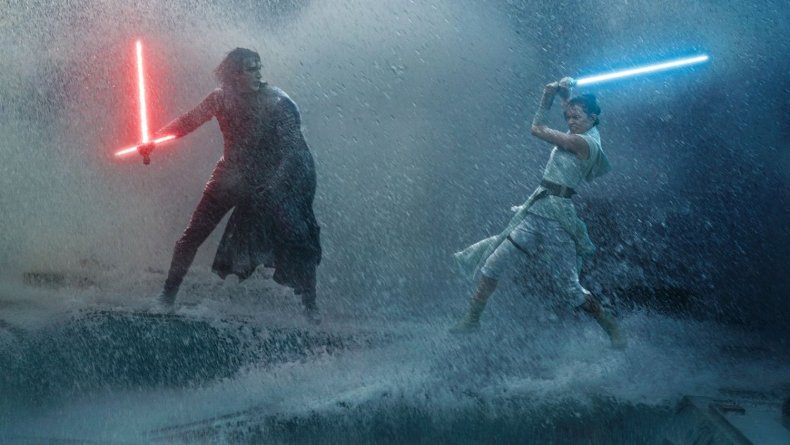 Multiple leaks from the movie's production have offered hints into what's likely to transpire when The Rise of Skywalker lands in theaters. What, for example, is the nature of the mysterious Sith dagger seen in trailers? Will Luke Skywalker and other Force Ghosts return to help Rey and the Resistance in their time of need?
All will be answered on December 20, when the final movie in the Star Wars saga, The Rise of Skywalker, arrives in theaters.