'Star Wars: The Rise of Skywalker' Giveaways: How to Get Freebies, Collectibles, Exclusive Merch
Star Wars: The Rise of Skywalker tickets are now on sale and the movie will be shown at theaters across the U.S. on Friday, December 20 and public showings, and on Thursday, December 19 at special events and movie marathons.
Many movie theaters are celebrating the release with special Star Wars giveaways, freebies, and exclusive merch—here's where to get free and discounted Star Wars products.
Where to get exclusive Star Wars giveaways:
Opening night fan events
Movie marathons
IMAX at AMC
IMAX at Regal
Alamo Drafthouse
Atom Tickets
Opening night fan events and movie marathons: commemorative pin and blanket
At an opening night fan event or a movie marathon showing all nine Star Wars films, dedicated fans will receive a commemorative opening night pin and an exclusive blanket. The opening night fan events and marathons will take place on December 19, and the new movie will screen at 5 p.m., an hour earlier than the public showtime.
Star Wars Sundays with IMAX at AMC: exclusive print
On Sundays between December 22 and January 22, fans who attend a Star Wars: The Rise of Skywalker viewing in IMAX at AMC Theatres will receive an exclusive print from artist Dan Mumford. There are four to collect, while supplies last.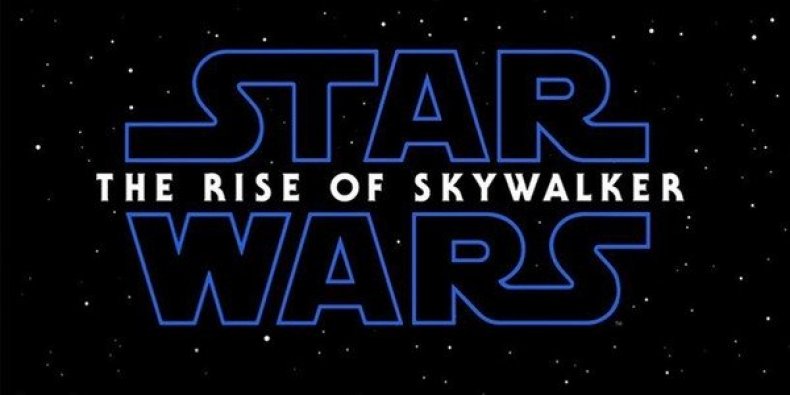 Star Wars Saturdays with IMAX at Regal: Exclusive collectible ticket
Every Saturday between December 21 and January 4, the first 500 fans who attend a Star Wars: The Rise of Skywalker screening in IMAX at Regal Cinemas will receive an exclusive collectible ticket featuring art by Tom Whalen. There are three to collect, while supplies last.
On December 19 at 5 p.m. Regal will host a fan event to celebrate the movie's release. Fans attending this screening will receive a pin, a lanyard, and a free large popcorn, at participating locations.
Alamo Drafthouse: Magazine and two glasses
When purchasing advance tickets at the Alamo Drafthouse, you can add exclusive Star Wars: The Rise of Skywalker collectibles to your order. Options include a commemorative a Star Wars issue of Birth.Movies.Death. magazine and two Mondo-designed glasses.
The art on the glasses is by César Moreno, and though the art is yet to be released, the glasses will each depict the light and the dark side. The glasses can be purchased for $11 each and the magazine is $12 with the purchase of a ticket.
Atom Tickets: Framed collector's ticket
Fans who purchase Star Wars tickets through Atom Tickets via the app or online can purchase a framed collector's ticket for $10 when purchasing a ticket.