'Star Wars Rise of Skywalker' Post-Credits Scene: Is There a Scene After the Credits?
Star Wars: The Rise of Skywalker comes to an end with a scene that brings the Star Wars nine-movie saga full circle. However, fans with the knowledge that this is the last Star Wars film we will get in a while may find themselves hoping for every little bit of the franchise they can get and find themselves waiting to find out if there is a post-credit scene at the end.
However, fans should not bother waiting, as there is no after-credit scene in Star Wars Episode IX. This will surely be a disappointment for some fans, though a definite relief to their bladders, which have already had to sit through two hours-plus of the movie.
The biggest Star Wars fans, however, may not be surprised by this news, as none of the other films in the franchise have had scenes after the credits started rolling, so there was no reason that The Rise of Skywalker would be an exception.
Some fans may want to sit through some of the credits, though, as there are some interesting things to learn from the list of cast. For example, the credits reveal the full list of Jedi voices that Rey (played by Daisy Ridley) hears towards the end of the movie.
These include both Obi-Wans (Ewan McGregor and Alec Guinness), Yoda (Frank Oz) and Anakin Skywalker (Hayden Christensen) and some beloved supporting characters like Mace Windu (Samuel L Jackson) and Kanan from Star Wars Rebels (Freddie Prinze Jr.)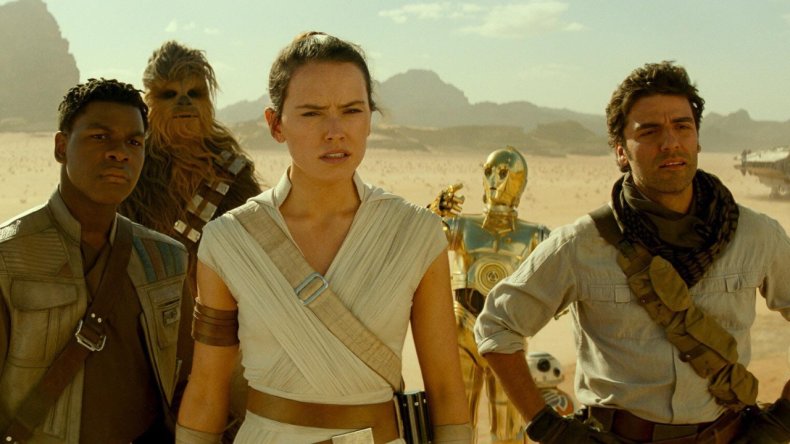 The credits also reveal that director JJ Abrams made a voice cameo in his own film. The droid that keeps backing away from anyone who tries to touch it is voiced by the director. He had also previously provided voices for his first go at a Star Wars film, The Force Awakens.
Missing from the credits, however, are a number of the uncredited cameos that take place in the film. For example, towards the end Hamilton creator Lin-Manuel Miranda plays a member of the Resistance, while John Williams, the composer responsible for creating the iconic Star Wars score, makes a cameo as a character named Oma Tres. As a number of fans have pointed out, this is an anagram of 'maestro', another way the film plays tribute to the composer who gives Star Wars its unique sound.
Star Wars: The Rise of Skywalker is in cinemas now.