'Star Wars: The Rise of Skywalker' - How to See it Early, Just By Tweeting
On Wednesday, Lucasfilm announced eight promotional partners for Star Wars: The Rise of Skywalker — brands that will host "individually curated and innovating programs" leading up to the movie's release. But, brand opportunities aside, Lucasfilm also took the opportunity to announce a contest with tickets to the premiere of Star Wars: The Rise of Skywalker in advance of its December 20 release date. Here's how to score your chance to see The Rise of Skywalker before the rest of the world.
No purchase or payment is necessary to be eligible for The Rise of Skywalker premiere sweepstakes, but entrants must have a Twitter account.
In order to enter for the chance to win two tickets to the red carpet and premiere of The Rise of Skywalker, participants must tweet @StarWars, using the hashtag #TheRiseOfSkywalkerSweepstakes from October 2 through October 8. Entrants can tweet @StarWars with the hashtag once per day, for a maximum of seven possible entries.
The prize is two tickets to the premiere of Star Wars: The Rise of Skywalker in Los Angeles, California, plus two tickets to Star Wars Celebration 2020 in Anaheim, California. Roundtrip plane tickets — in coach — will be included for both events.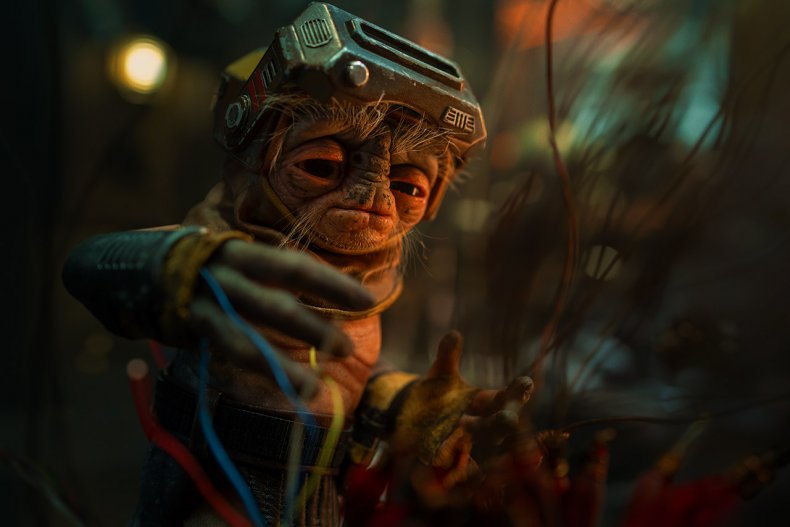 According to the official sweepstakes rules, entrant tweets "must not include any other hashtags, tags, messages, or content," but there are exceptions. A later section lays out what kind of content would make a submission ineligible, including pornography, gambling, explicit language, violent images, promoting illegality, promoting drugs or alcohol, stunts, bigotry, violating intellectual property laws, libel, or anything negative about Disney, Lucasfilm or Star Wars. In other words, keep your tweets nice and simple.
In order to be eligible to attend The Rise of Skywalker premiere, the entrant must be a legal resident of the 50 United States or the District of Columbia, must not be on any watchlists and must be at least 21 years old.
The winner of The Rise of Skywalker sweepstakes will be selected randomly from every Twitter submission on October 9. Keep your DMs open, because that's how Lucasfilm intends to reach out to the winners.
Star Wars: The Rise of Skywalker, directed by J.J. Abrams, is expected to be an end to the overall Star Wars saga, wrapping events from the Original Trilogy in addition to serving as a sequel to The Force Awakens and The Last Jedi. After the death of Supreme Leader Snoke in The Last Jedi, The Rise of Skywalker is expected to feature the return of Emperor Palpatine, a notorious villain previously believed dead at the end of Return of the Jedi.
Will Kylo Ren (Adam Driver) side with Rey (Daisy Ridley) and the Resistance, or the evil Emperor? Most people will find out when Star Wars: The Rise of Skywalker comes out in theaters on December 20, but two winners will learn a few days earlier at the official premiere.