'Star Wars: The Rise of Skywalker' Trailer 3 Release & Ticket Sales Date May Have Leaked
So far an April teaser trailer and a "Special Look" from Disney's D23 Expo are all that's been revealed from the upcoming Star Wars: Episode IX The Rise of Skywalker, but a potential new leak suggests the second trailer for the concluding film in the three-trilogy saga will premiere on Monday, October 21, during the Monday Night Football halftime commercial break on ESPN.
Citing the YouTube Star Wars show Black Series Rebels, rumor site Star Wars News Net reports the leaked Rise of Skywalker trailer 3 release date as all but confirmed, even anticipating an announcement for the trailer the day before, on October 20. But without that official confirmation, Star Wars fans will have to decide for themselves how much credence to extend the rumor.
According to Star Wars News Net, Black Series Rebels "have been correct about substantial things before. We have a very good reason to trust their claim."
While Black Series Rebels have a rumored or leaked release date, Star Wars leaks site Making Star Wars has potential details on what the trailer will reveal. Citing anonymous sources and unspecified rumors, the reliable source for Star Wars leaks posted a detailed description of what's in the second Rise of Skywalker trailer early in October.
According to the rumors, the trailer focuses heavily on Emperor Palpatine (Ian McDiarmid), who was believed dead at the end of Star Wars: Episode VI Return of the Jedi, opening with Kylo Ren (Adam Driver) landing on an alien world and meeting an older Darth Sidious (Palpatine's Sith persona). The rest of the trailer shows footage from other areas of the movie but ends with a voiceover line from the resurrected evil Emperor.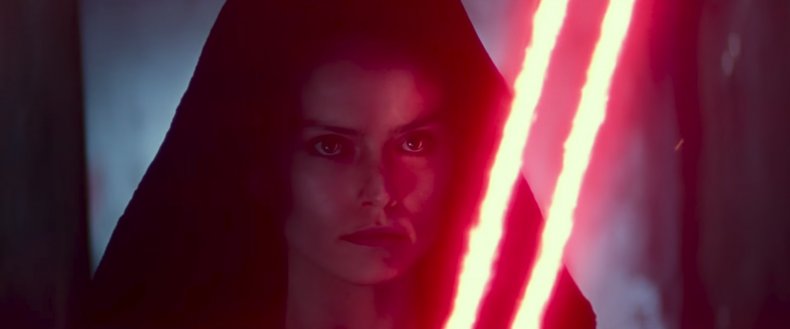 Directed by J.J. Abrams (Star Trek, The Force Awakens), from a script by Chris Terrio (Argo, Batman v Superman: Dawn of Justice), The Rise of Skywalker is meant to wrap up both the new trilogy begun by The Force Awakens and the overall Star Wars saga begun in 1977 with the original Star Wars. There are currently no Star Wars movie release dates beyond The Rise of Skywalker, though both The Last Jedi director Rian Johnson and the duo who created Game of Thrones are developing future entries in the series.
Assuming the rumor is accurate, The Rise of Skywalker trailer 3 will premiere during the broadcast of the New York Jets versus the New England Patriots game, which begins at 8:15 p.m. Eastern on October 21. As with The Last Jedi and The Force Awakens, the trailer release will likely coincide with the announcement of ticket presales for the movie.