'Star Wars' Fans Enraged After Taika Waititi Admits Forgetting Film Details
Taika Waititi is in hot water with Star Wars fans after the New Zealand director admitted he forgets some key details from the early films in the franchise.
It was announced in 2020 that the Oscar-winning filmmaker will direct and co-write a new Star Wars feature film for theatrical release but he revealed that he "forgot" that Natalie Portman had starred in them.
In fact, Waititi revealed that he even asked Portman if she had ever wanted to be in a Star Wars movie.
"Natalie said to me, 'What do you do next?' And I said, 'I'm trying to work on a Star Wars thing. Have you ever wanted to be in a Star Wars movie?' She said, 'I've been in Star Wars movies.' I forgot about those ones," he laughed in an interview with Rolling Stone.
The director made the revelations amid the release of his latest project, Thor: Love and Thunder, which also stars Portman.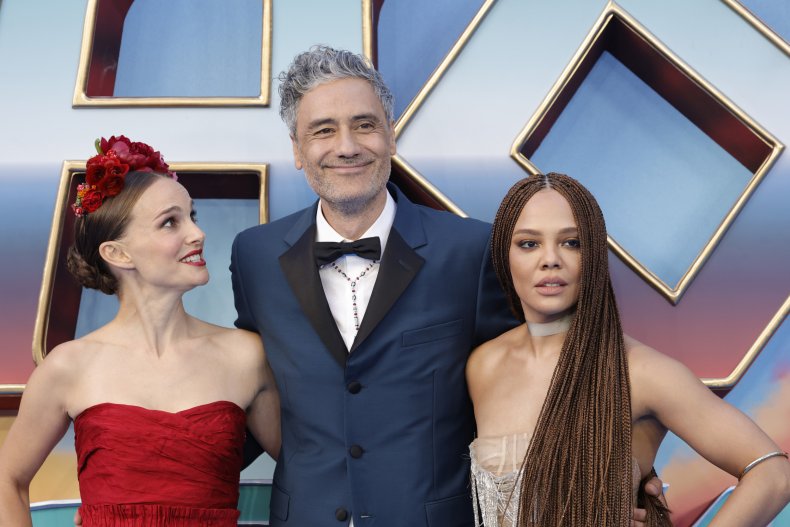 He went on to say that the sheer amount of canon in the Star Wars universe means he has to do a lot of research for the planned movie.
"But I just feel like for me, I'm never gonna please the fans," he told the magazine. "You know, I don't want to mess with something that's so treasured. Also, you feel like you've got to do a lot of research... and I don't have any time. [Laughs] I mean, there's thousands of books that have been written, these volumes of books about Star Wars with all those characters. I just don't have time to get through them."
He added: "So I can't say like, you know, confidently, I'd be able to do something that's like very close to what everyone knows. I'm not promising that I'm not going to do anything like that. I'm just saying: It'd be easier for me to not do that. Would you like to see a Jar Jar Binks movie?"
Despite his honesty about the scale of such a project, some die-hard Star Wars fans are not impressed.
"Stop hiring people who don't know the franchise," reads one tweet.
While another disgruntled fan added: "Why do they keep giving Star Wars movies to directors who aren't that knowledgeable about Star Wars in the first place?"
Another tweeted: "We expect a guy directing a Star Wars movie to know one of the main characters of Star Wars."
While another added: "Taika has as much business making Star Wars films as I have being on the International Space Station."