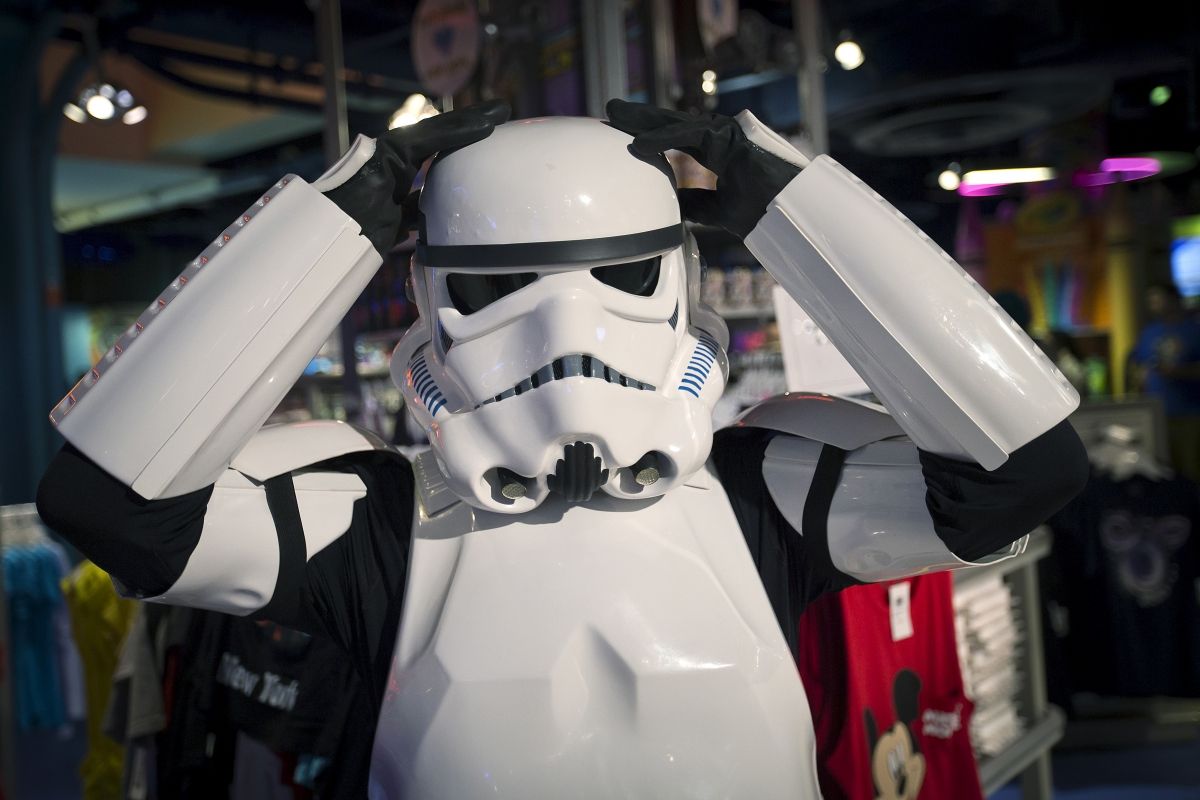 The release of the new Star Wars movie The Force Awakens in December is causing a frenzy among fans.
On Monday morning, the websites of British theater chains Odeon and Picturehouse crashed under the weight of the demand for the first U.K. screenings of the new movie. Vue Cinema, which is the third-largest in the U.K., said it had sold 10,000 tickets in 90 minutes, according to the BBC. In the U.S., ticket sales site MovieTickets.com had its biggest first day of sales in the company's history, and Fandango experienced downtime on Monday, and later reported that its website traffic leapt to seven times its normal peak levels as it broke its own sales records.
The tech glitches irritated some fans, who were quick to turn to Twitter to express their disappointment at the slow responding websites.
Tickets went on sale on the same day that Disney released the official poster for J.J. Abrams' eagerly anticipated venture into the Star Wars universe. The third trailer for Star Wars: The Force Awakens also went live yesterday and has already had 7.7 million views.
Some successful ticket holders are already attempting to cash in on the excitement. Four tickets for a December 17 screening in Arcadia, Calif., are advertised for $400 on eBay, despite face value of $19.49 apiece.
Since the release of the third trailer, a minority of Twitter users have started a social media campaign under the hashtag #BoycottStarWarsVII on Sunday evening, urging that the film promoted "anti-white propaganda" and "white genocide."
The group, which was angry with the producer's decision to cast black actor John Boyega as the lead, was soon met by strong opposition when prominent industry figures pointed out inconsistencies in the the trolls' arguments.
Ava DuVernay, director of the 2014 film Selma, which depicted key events of the U.S. Civil Rights Movement, responded by creating #CelebrateStarWarsVII in an attempt to silence the critics.
Star Wars: The Force Awakens will be released on December 17 in the U.K. and December 18 in the U.S. Alongside newcomers John Boyega, Daisy Ridley and Oscar Isaac, it will feature Harrison Ford, Carrie Fisher and Mark Hamill, who all starred in the original 1977 movie, Star Wars Episode IV: A New Hope.
Correction: This article has been corrected to show that the new Star Wars film is a sequel, not a reboot, and that Selma was released in 2014, not 2013.