Obama Is Using 'Star Wars' Jedi Mind Tricks to Manipulate Trump, Joe Scarborough Says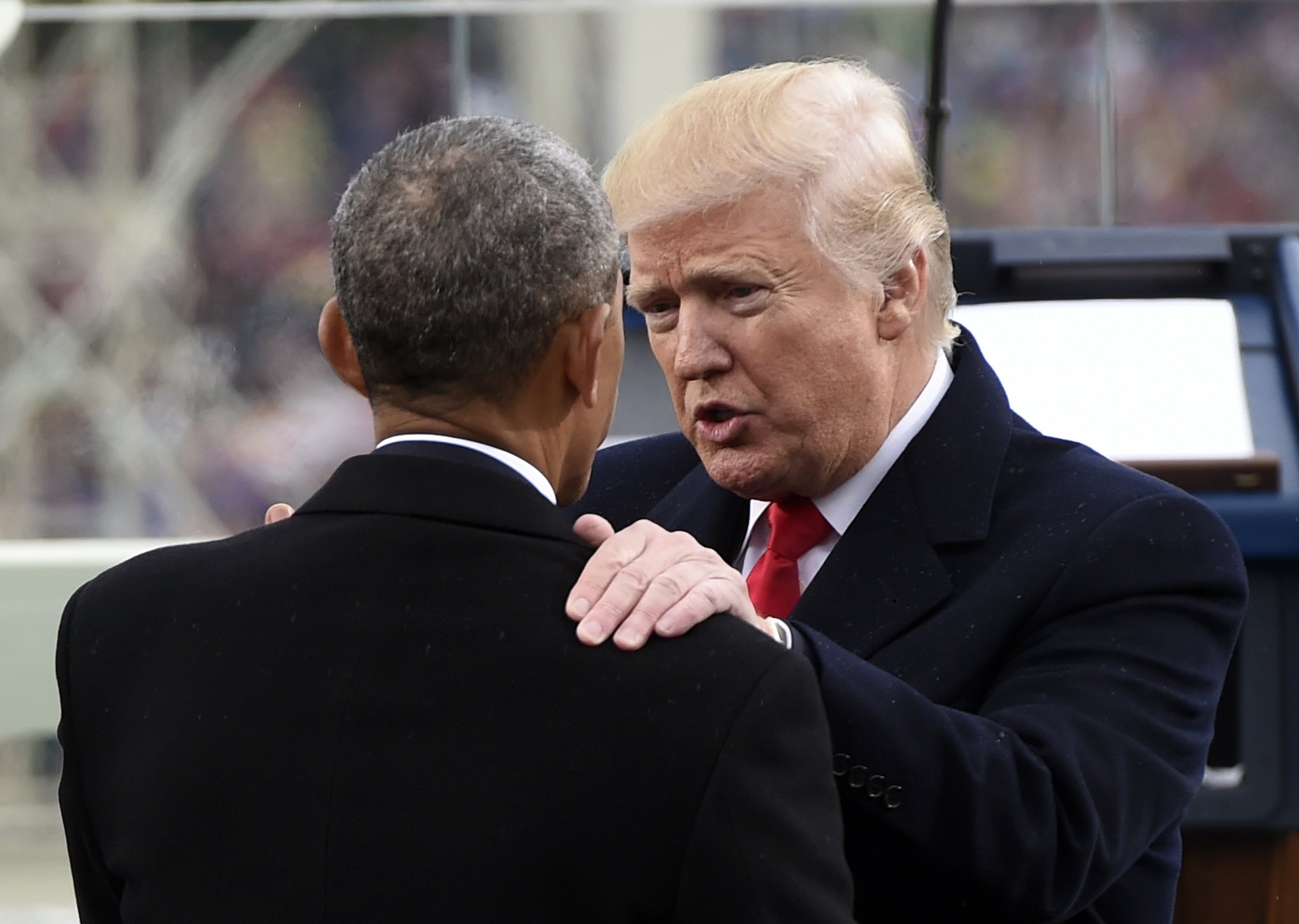 Forget The Last Jedi. The latest form of Star Wars entertainment is already out, according to MSNBC host Joe Scarborough, and you can see it happening in Washington.
Scarborough, speaking Monday on his show Morning Joe, referenced the science fiction series while dissecting the relationship between former President Barack Obama and President Donald Trump. Scarborough alleged that Obama has somehow been making his successor repeat his statements just like the mystical Jedi characters in Star Wars do in several famous film scenes, The Hill reported.
Related: Trump says Obama colluded and obstructed over Russia to help Hillary Clinton
"[Obama has] come back with these extraordinary Jedi mind tricks," the host said. "Everybody's been trying to get him to admit…every reporter in Washington, that the Russians meddled with our elections. And Barack Obama comes back and says, 'The Russians meddled with our elections,' and he writes a tweet! He says, 'The Russians meddled with our elections.' [Obama] says, 'Your health care plan is mean.' He goes, 'My health care plan is mean!' It's unbelievable."
To explain his point, he then rolled a clip of Obi-Wan Kenobi using a Jedi mind trick to escape rival Storm Troopers. In it, Kenobi causes the soldiers to repeat and obey him, even though what he's saying is contrary to their mission.
In real life, Scarborough was referring to Trump's recent admission that Vladimir Putin's Kremlin interfered in the 2016 election. The president previously wouldn't say whether he believed the intelligence community's conclusion that Russia interfered with the race, but he appeared to come around in the wake of an exclusive Washington Post report last week that blamed the Obama administration for mishandling the situation, according to the Huffington Post.
Scarborough also brought up a Friday statement that Obama made criticizing the Senate Republicans' health care proposal. Obama said that even tweaks to the bill "cannot change the fundamental meanness at the core of this legislation." Then, in an interview released Sunday, Trump took credit for that description, saying Obama "used my term."
On Monday, Scarborough went on to allege that Jabba the Hutt, an obese, slug-like crime lord from Star Wars, was smarter than Trump because the alien did not fall for mind tricks.
"The Hutt was impervious to Jedi mind tricks, but not this Trump fellow," Scarborough said. "Republican senators and House members fighting for their political lives, trying to figure out what to do, and just because Donald Trump is so, so crazy and so jealous of Barack Obama, he gets him to admit that the health care bill is 'mean.'"
The MSNBC segment wasn't the first time Star Wars has been mentioned in a Trump-Obama squabble. In 2015, Obama ended his news briefing with a joke that he had to go see the newest film in the series, according to the Guardian. Trump, then just a candidate, responded with a video ad that claimed the U.S. was at war.
"Our president is busy with another war," the ad's text read. "Time for a leader with real priorities."