What's Next for 'Star Wars' After the 'Obi-Wan Kenobi' Finale
Obi-Wan Kenobi comes to its finale this June, but there is plenty more coming from a long, long time ago in a galaxy far, far away.
Star Wars will continue with a number of major TV shows and movies coming down the pipeline to theaters and streaming.
Disney+ is set to offer TV shows featuring fan-favorite characters from the original Star Wars trilogy, Rogue One and The Clone Wars, as well as more from The Mandalorian.
Upcoming Star Wars movies, meanwhile, include a potential offering from a star Marvel director, the creator of one of Netflix's best shows, and the controversial return of a former Star Wars director.
Here's what coming down the Star Wars pipeline after Obi-Wan Kenobi.
All the upcoming Star Wars TV shows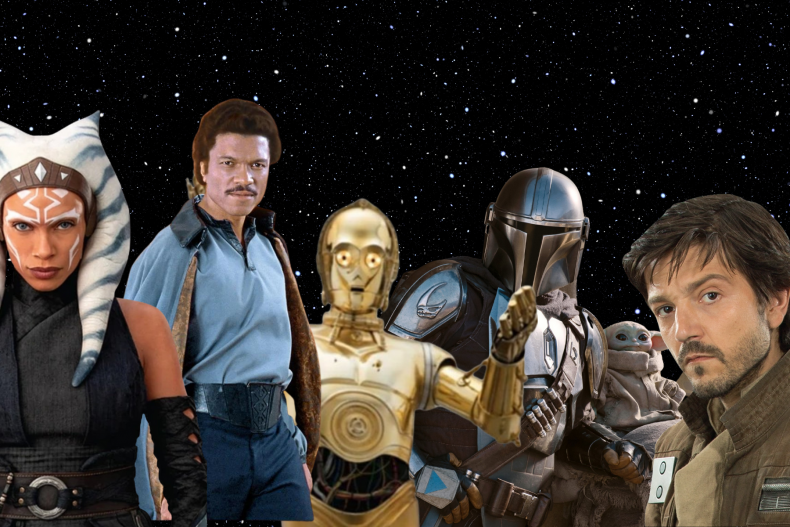 At a recent Disney Investor Day, Star Wars chief Kathleen Kennedy said: "We have a vast and expansive timeline in the Star Wars mythology spanning over 25,000 years of history in the galaxy — with each era being a rich resource for storytelling."
Despite this rich timeline, upcoming Star Wars projects seem more content to keep rehashing the same few decades of in-universe continuity.
After Obi-Wan Kenobi (which is set between Star Wars Episodes III and IV), after all, the next show coming to Disney+ is Andor, which takes place between Revenge of the Sith and A New Hope.
This 12-episode series will see Diego Luna return as pilot Cassian Andor, the character he played in Rogue One. Andor, however, will be set before the events of that film (where, after all, the character died). The TV show, which will air weekly from August 31, 2022, is set around what is called 5 BBY in the official timeline – that is, 5 years before the Battle of Yavin, a.k.a. the destruction of the Death Star in A New Hope.
If Andor is set in 5 BBY, that means that the events are happening about four years after those of Obi-Wan Kenobi.
Most of the Star Wars shows and movies that have been announced exist within a 15-year time period from Obi-Wan Kenobi and Andor.
After The Mandalorian spin-off The Book of Boba Fett, the main show is coming back for Season 3 in February 2023, after filming wrapped in March 2022. The show is expected to pick up from the events of the last season, with the title character (Pedro Pascal) returning to Mandalore to answer for the crime of taking his helmet off.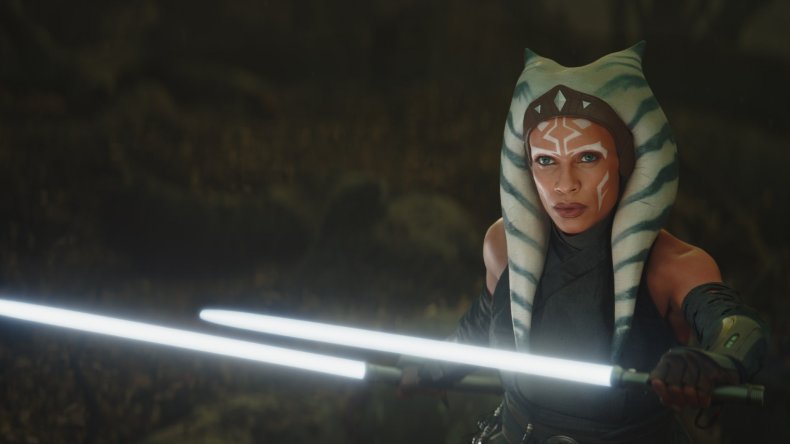 This area of the Star Wars timeline (around 9 and 10 ABY) is getting pretty full thanks to a Mandalorian spin-off. The first of these is Ahsoka, about Ahsoka Tano, the one-time Jedi Padawan of Anakin Skywalker, as introduced in The Clone Wars (set between Attack of the Clones and Revenge of the Sith).
In the show, an older Tano is played by Rosario Dawson, who debuted the live-action version of the character in The Mandalorian Season 2. Also starring in this Star Wars spin-off will be Natasha Liu Bordizzo as Rebels character Sabine Wren, as well as Hayden Christensen, reprising his role as Darth Vader from the prequel trilogy of films and Obi-Wan Kenobi. Filming began on this show in May 2022, with a 2023 release date expected.
Numerous outlets have reported that The Mandalorian will also be getting another spin-off in Rangers of the New Republic, set up in the show after Cara Dune (Gina Carano) was recruited by the law enforcement organization. However, after Carano came under fire for a series of social media comments, this series is no longer in active development, with Kennedy hinting some of its story elements will be reincorporated back into The Mandalorian Season 3.
What this means for the "climactic story event" Disney teased all the Mandalorian spin-offs were leading towards is unknown.
A number of other Star Wars TV shows will see the return of characters fans will know. For example, a Lando Calrissian show is being developed by Dear White People creator Justin Simien, though it has not yet been revealed whether this will feature Billy Dee Williams as the hero post-Episode IX, or whether Donald Glover will play him in a show set around the same time as the 2018 film Solo.
Disney+ may have brought The Clone Wars to an end, but there will be more Star Wars animated adventures. A series titled A Droid Story will give us the further adventures of C-3PO and R2-D2 (who last had an animated series in the mid-1980s.)
Other TV shows are set to introduce new characters. Spider-Man: No Way Home director Jon Watts is developing a show set after Return of the Jedi called Skeleton Crew, which is set to star Jude Law and centers around a group of children lost in space. That is set for 2023. Also coming to Disney+ is The Acolyte, a Star Wars show from Russian Doll creator Leslye Headland set over a century before the events of A New Hope. The show is described as "a mystery thriller that will take us into a galaxy of shadowy secrets and emerging Dark Side powers in the final days of the High Republic era."
All the upcoming Star Wars movies
So far, we only have a title for one of the upcoming Star Wars movies: Rogue Squadron.
The film, named for the Starfighter squadron that once counted Luke Skywalker among its members, takes place in what Disney called a "future era of the galaxy," and will see Patty Jenkins become the first woman to direct a Star Wars film.
Jenkins is not the only director carving out a place in the Star Wars universe. Thor: Ragnarok director Taika Waititi is also working on a film about which we know very little. However, it is expected to be the next movie to come out in the franchise after Kennedy told Vanity Fair that Rogue Squadron was "kind of pushed off to the side for the moment."
Rian Johnson, meanwhile, is set to direct an entire trilogy of new Star Wars films. His The Last Jedi may have been polarizing among fans, but its critical reception eclipsed any other recent Star Wars movie, and clearly gave him Disney's confidence.
We do not know much about those movies either, save that they have been delayed due to Johnson's work on his Knives Out sequel for Netflix.