'Avatar' Vs 'GTA 5': Video Game Estimated to Earn Almost Double Highest-grossing Film
Grand Theft Auto V (GTA V) has generated more money than Hollywood's biggest blockbuster movies at the box office.
According to a quarterly report by publisher Take-Two, GTA V had sold more than 85 million copies. If each copy were sold at $60, the game would have grossed around $5.1 billion. That figure also does not factor in downloadable content.
Cowen analyst Doug Creutz estimated that Take-Two has sold more than 90 million. "Since its launch in 2013, GTA V has sold 90 million units, putting its total haul for publisher Take-Two Interactive in the neighbourhood of $6 billion (including GTA Online)," Creutz told Marketwatch.
"I think maybe with the exception something Nintendo has made—Mario Brothers—but aside from that there's never been a console game that's sold so many units. I think it's a wild outlier."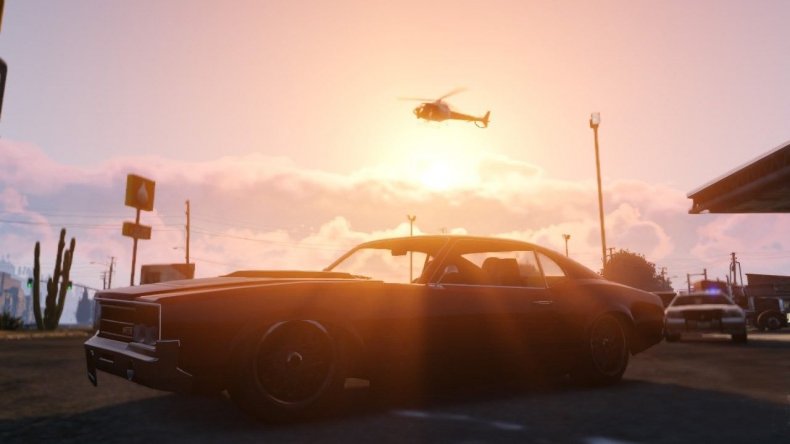 In comparison, the top grossing film—according to Box Office Mojo—is Avatar, which earned $2.79 billion in theaters between 2009 and 2010. Titanic was second on the all-time grossing list ($2.19 billion, including a second theatrical release in 2017) followed by Star Wars: The Force Awakens ($2.07 billion).
Creutz estimated that DVD and streaming sales would add an additional $1 billion to Avatar's total take. Even when included, Avatar (total estimated at $3.79 billion) still falls well short of GTA V (estimated $6 billion).
Even Gone With The Wind, the romance classic from 1939, fell well short after adjusting for inflation ($3.44 billion).
KeyBlanc analyst Evan Wingren told Marketwatch that video games had an advantage over films. "Videogames are much better business than (movie) studios," Wingren said. "Games in general have the enviable position that their content is interactive, which allows them to make data-driven insights and adjust games and business models that benefits players and the company."
"It's a high-fidelity game that looks very good. Fidelity can only go so far, it comes down to conetn that they've created such as the vast world people can continually reinvest in. People create characters that become their second lives at times."