'Star Wars X-Wing' Second Edition Board Game Launches Later This Year
Star Wars X-Wing is one of the greatest Star Wars board game experiences, and it's about to get even better. Fantasy Flight Games has confirmed a second edition of the game that includes new rule changes, like the ability to use the Force.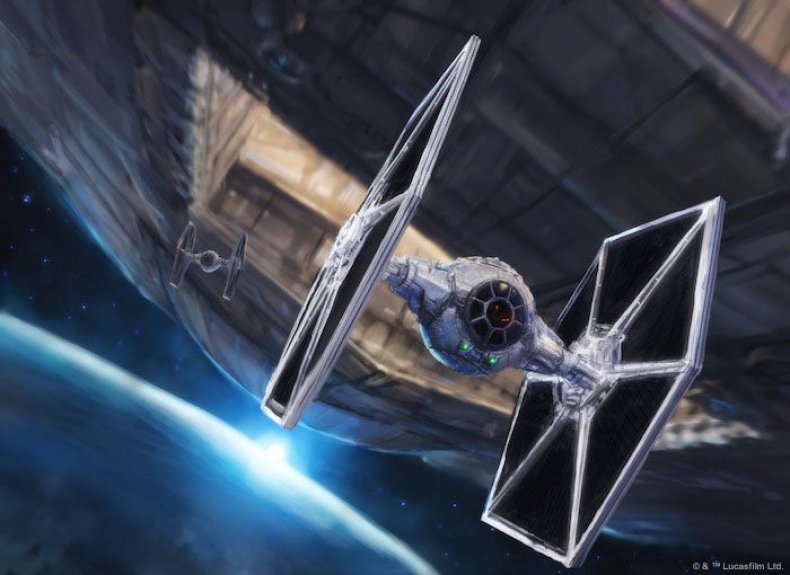 According to a post on the Fantasy Flight website, four key areas are being reworked for X-Wing Second Edition. The first is the overall gameplay experience. Fantasy Flight says there's a major refocus on the act of actually flying the ships and to improve the game's flow. As previously mentioned, there will also be an added emphasis on the Force in more aspects of gameplay than before.
X-Wing Second Edition will also do more to differentiate between the different factions represented in the game. This means there will be more variety between Empire, Rebellion and Scum and Villainy ships. To reflect the new movies, First Order and Rebellion ships have been separated from Empire and Rebel Alliance ships. The final major difference is the introduction of a Squad Builder app that allows for easier set-up and added gameplay variety. The app will be available on mobile devices and PCs.
Despite the gameplay changes, the core concept of Star Wars X-Wing remains the same: one side against another in a dogfight to destroy the enemy. Players will still pick directions to fly, still roll dice to attack and evade and use special abilities to gain an advantage in battle.
If you already have tons of ships from the first edition of X-Wing, Fantasy Flight is releasing a series of conversion packs to bring those ships into the ruleset of the second edition. These sets are all $49.99, which is a little pricey, but worth it if you have a large number of ships beyond the core set.
If you have any questions about the gameplay changes, how you can convert your existing ships or anything else about the Star Wars X-Wing Second Edition, check out the FAQ posted on the Fantasy Flight site.
Star Wars X-Wing Second Edition is scheduled to hit store shelves on Sept. 13, but those attending Gen Con from Aug. 2 to Aug. 5 in Indianapolis will be able to buy the new content early.
So what do you think? Are you excited to try the second edition of Star Wars X-Wing? Will you get the conversion kits to use your old ships? Let us know your thoughts in the comments section below.