Starbucks Adds a 'Dragon Drink' to Their Summer Menu And Customers Are Delighted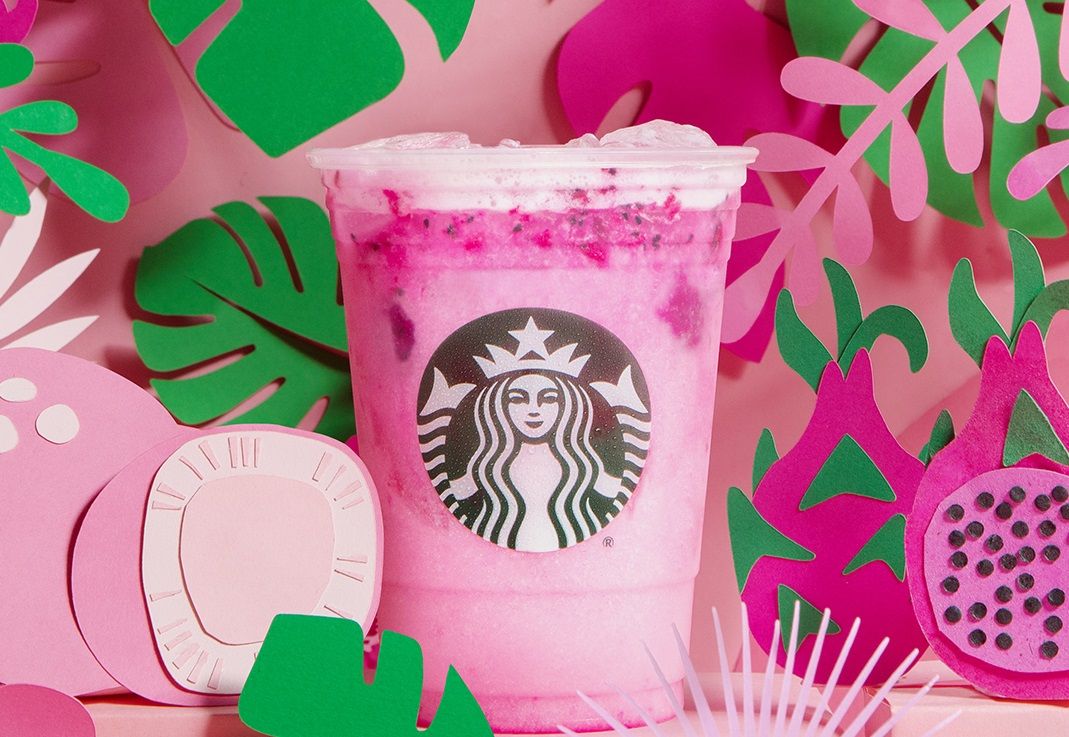 Most feedback for Starbucks' newly released Dragon Drink was just as vibrant as the newly released beverage itself, with Starbucks calling its new bright pink menu item "Instagram-worthy" and "refreshing." Twitter users largely agreed.
The coffeehouse announced its full slate of summer menu items on Tuesday. The Dragon Drink became available for customer consumption at locations across the U.S. and Canada the same day.
A harsh review for the Dragon Drink was hard to come by. One fan declared the creation a "10/10" and claimed its become their "new go-to" at Starbucks. A second person claimed the pink concoction was "da bomb dot com." A third customer said the drink "slaps" whereas a fourth individual called it "beautiful."
Starbucks' Dragon Drink is a creamier take on the Mango Dragonfruit Refresher; an ice-cold beverage that combines mango and dragonfruit flavors. It also incorporates diced dragonfruit.
"The vibrant Dragon Drink starts with Mango Dragonfruit Refreshers combined with creamy Coconut milk," a press release read Tuesday. "It's a tropical, crave-able combination of fruity and creamy refreshment."
The Dragon Drink isn't the only goodie Starbucks devotees get to look forward to this summer. The coffeemaker announced the return of fan-favorite drinks to its summer menu: the S'mores Frappuccino, Mocha Cookie Crumble Frappuccino and Caramel Ribbon Crunch Frappuccino.
Starbucks' summer menu will include the return of the Frosted Doughnut Cake Pop as well as the arrival of the Crispy Grilled Cheese sandwich and the Baja Black Bean Veggie Wrap. While the Crispy Grilled Cheese will be a permanent addition, the Baja Black Bean Veggie Wrap will be available for a limited time.
Starbucks often adds new items to its menu as the weather gets warmer. One of the most widely-panned items that surfaced was the temporary addition of the Unicorn Frappuccino in 2017. The following year, Starbucks introduced the masses to a Crystal Ball Frappuccino that was topped with candy bits. The Crystal Ball Frappuccino, like the Unicorn one, was only available for a limited time.