Starbucks announced it will become the latest food chain to introduce a plant-based breakfast patty for its customers in the U.S. and Canada.
During an earnings call on Tuesday, the coffee brand Starbucks' chief operating officer Rosalind Brewer told participants that the company would introduce additional plant-based options to its menu. Starbucks' aim is to become more environmentally friendly and declined to comment on who would supply the new plant-based patty, according to Reuters. Other companies such as Denny's and Dunkin' Donuts have used Beyond Meat's plant-based "meat" for their food.
Starbucks has previously released plant-based menu items though these have been discontinued. Items such as vegan cookies, protein bowls and an Iced Vanilla Bean Coconutmilk Latte have made it onto menu boards in the U.S.
Speaking to Newsweek, a spokesperson for Animal Outlook said plant-based meals will be put "front and center for Starbucks' 75 million monthly US customers–and millions more in Canada". "[The victory] comes after years of Animal Outlook (formerly Compassion Over Killing) campaigning with journalist Jane Velez-Mitchell for Starbucks to offer compassionate vegan fare to pair with its non-dairy beverages—including feedback from the more than 30,000 of [those] who have signed our petition."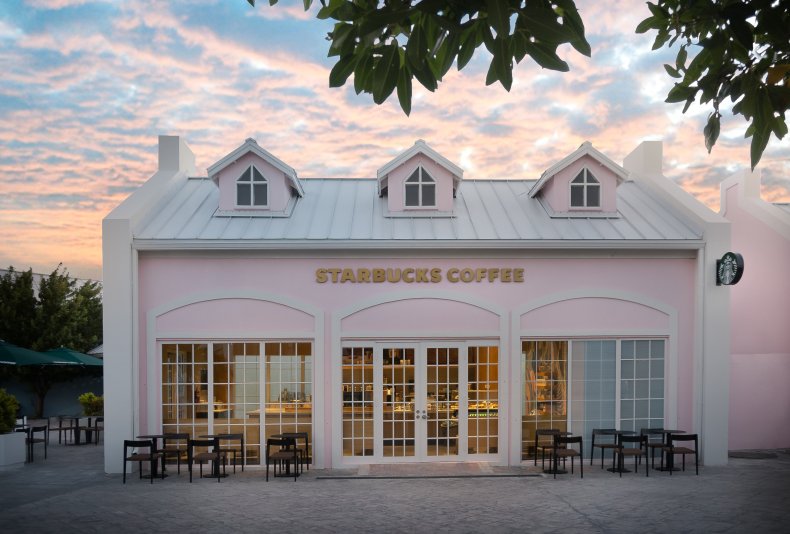 As stated in Animal Outlook's online petition, the Starbuck's menu fell short in its plant-based food offerings, which were previously limited to oatmeal and a few pre-packaged fruit-based snacks.
"By expanding its food menu to include hearty meat-, egg-, and dairy-free options such as vegan muffins or a protein-packed breakfast sandwich, Starbucks would give existing customers more choices while also reaching out to a new customer base," the petition says. "This simple change will allow so many more customers to add a breakfast item with their coffee, stay for lunch, enjoy a pastry, or grab some food to go."
Yesterday, fast food chain KFC also announced it would be offering plant-based alternatives as part of its menu. According to Reuters, Beyond Meat confirmed that it will supply plant-based "fried chicken" to several KFC stores in Tennessee and North Carolina. McDonald's and Burger King have also been offering plant-based menu options nationwide.
During the earnings call, Starbucks announced that its global comparable store sales were up by five percent in its fiscal first quarter. According to its press release, this increase was "driven by a 3 percent increase in average ticket and a 2 percent increase in comparable transactions." In the Americas, comparable store sales were up by six percent.
The company returned $1.6 billion to shareholders through a combination of share repurchases and dividends.