Starbucks Apologizes After Two Black Men Were Arrested for Not Ordering Anything
A video of two black men being arrested from a Starbucks in Philadelphia went viral after witnesses say they did not do anything wrong.
The video, which was posted to Twitter on Thursday, shows two black men being escorted out of the Starbucks in handcuffs. Melissa DePino, who posted the video to Twitter, claims the two were waiting for a friend and that the police were called because they did not order anything.
"The police were called because these men hadn't ordered anything. They were waiting for a friend to show up, who did as they were taken out in handcuffs for doing nothing," DePino wrote.
The video has more than 3.7 million views and more than 94,700 re-tweets on Twitter.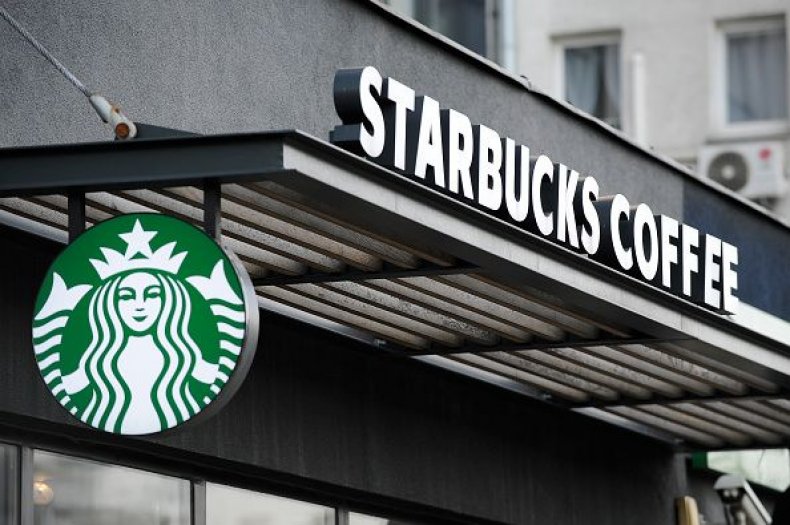 Other customers can be heard in the video questioning the police as to why the men were being arrested. According to DePino, the two men were real estate brokers who were waiting for a family friend at the Starbucks.
Commissioner Richard Ross of the Philadelphia Police Department said in a Facebook Live video on Saturday that the officers did nothing wrong.
"These officers did absolutely nothing wrong, and they did a service they were called to do," Ross said.
Ross explained police received a 911 call around 4:40 p.m. on Thursday from Starbucks employees saying that "two males were trespassing" and "refused to leave." According to Ross, the two men did not order food and had asked to use the bathroom, but Starbucks policy does "not allow non paying people from the public to come in and use the restroom."
Ross claimed the officers asked the men to leave when they got to the scene, but refused to. The men were let go after "Starbucks was no longer interested in prosecuting."
"These officers had legal standing to make this arrest. They were called to this scene because these people were trespassing. Officers 'followed policy' and acted 'professional,' and got the opposite back," Ross said.
Starbucks Corp tweeted out an apology on Saturday and said they were reviewing their store policies.
"We apologize to the two individuals and our customers and are disappointed this led to an arrest. We take these matters seriously and clearly have more work to do when it comes to how we can handle incidents in our stores," Starbucks said. "We are reviewing our policies and will continue to engage with the community and the police department to try to ensure these types of situations never happen in any of our stores."
Saturday evening the Mayor of Philadelphia Jim Kenney reportedly offered a statement on the arrests and apology from Starbucks.
"I am heartbroken to see Philadelphia in the headlines for an incident that -- at least based on what we know at this point -- appears to exemplify what racial discrimination looks like in 2018," Kenney said, according to FOX29. "For many, Starbucks is not just a place to buy a cup of coffee, but a place to meet up with friends or family members, or to get some work done. Like all retail establishments in our city, Starbucks should be a place where everyone is treated with same, no matter the color of their skin." The full statement is below.
This story has been updated to include a statement from Philadelphia Mayor Jim Kenney.