Starbucks Color-Changing Cups: Where to Buy the Reusable Tumblers and Price Details
Starbucks has launched its first color-changing reusable cup since several of the coffee chain's shops were closed following the novel coronavirus outbreak.
Its latest design, The Confetti Cold Cup, is speckled with tiny confetti-shaped sprinkles. The cup changes colors when a cold drink is poured inside. It is among several summer-inspired items that will be available later this month.
The 24-ounce new cup is priced at $4 and is expected to be restocked through the summer.
The latest cups are not available for purchase on Starbucks' website but have been sold at selected stores, with images of the cup popping up on social media.
Earlier this month the coffee chain also unveiled a new collection of solid-toned color-changing reusable tumblers, which were first launched last year in pastel shades. This year's collection comes in bold jewel tones.
The color-changing cups have already been cropping up on resales sites, including eBay, Etsy and Poshmark, where they've sold out.
This week, Starbuck also announced a new summer-inspired food and drink menu in the U.S. and Canada. The latest new summer menu includes a matcha and pineapple ginger coconut milk drink, an iced guava passion fruit drink, a grilled chicken and hummus protein box, the Unicorn Cake Pop dessert on a stick and the return of the S'mores Frappuccino, the company confirmed in a statement.
Nearly half of the U.S. branches of Starbucks were closed following the COVID-19 outbreak.
The company has reopened 85 percent of its closed shops in the U.S. and expects to have more than 90 percent of them open by early June with modifications, the company confirmed in a statement this week.
From mid-March, many Starbucks branches began offering drive-thru services. A selection of its reopened branches expanded their pick-up, drive-thru and delivery order options.
"At select locations where social distancing can be maintained, customers can place an order in the café and take their order to-go or use the 'order ahead' feature in the Starbucks app to pick it up at the counter," the company said in a statement.
"In most cases, customers who use the app can pick up their order from a barista at the door without entering the café, the drive-thru, or in cases where social distancing can be implemented, pick up may be available at a counter in a store," the statement said.
All stores will continue to practice elevated cleaning and sanitizing protocols that meet or exceed public health guidelines, including frequent cleaning of high touch surface areas.
Many customers in the U.S. can continue to access Starbucks Delivers for free home delivery of nearly all food and drink products from the Starbucks menu through Uber Eats.
Last month, Starbucks reported a five percent decline in net revenue, compared to last year. The company reported earnings of $328.4 million for the quarter, down by 50.5 percent on the previous year.
Sales at Starbucks shops that have been open at least a year dropped by 10 percent across the globe from January to March. More than 75 percent of its locations in Japan, the U.K. and Canada remain closed.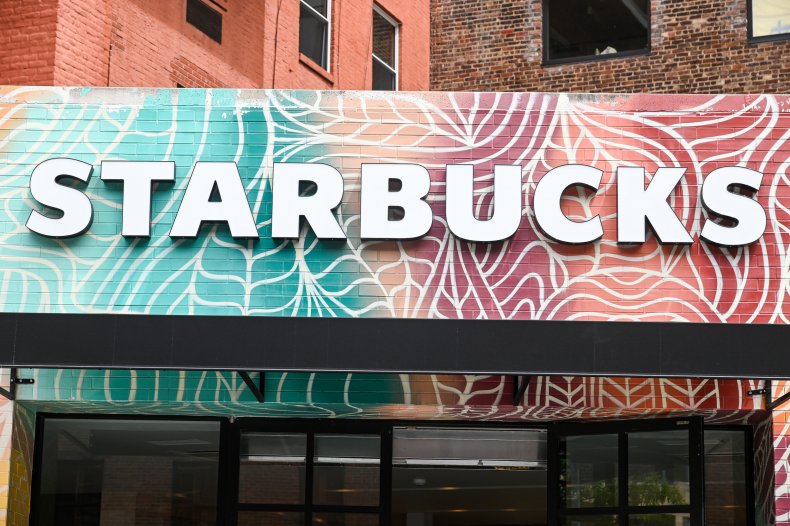 Starbucks Color-Changing Cups: Where to Buy the Reusable Tumblers and Price Details | News