Starbucks Employee Slammed for Filming 'Racist' TikTok While on the Job in Viral Clip
A TikToker and Starbucks employee raised eyebrows after posting a "right-wing" and "racist" video filmed at her workplace.
While the employee has since made her TikTok account private, the controversial clip has been preserved in a scathing response video made by a popular creator known as "Nurse Nya." Nya's video has been viewed over 323,000 times since it was shared Tuesday, amassing 68,000 likes and 1,700 comments at the time of writing.
The employee's actions appear to violate the company's guidelines regarding political beliefs and social media. According to Starbucks' Standards of Business Conduct, the "political activities" of employees "must be conducted on [their] own time and using [their] own resources."
"You must not promote any political or personal views or beliefs [including by posting or distributing notices or other materials] on or around Starbucks premises, and you may not indicate or suggest that you speak for Starbucks or that the company supports your views," added the company's official guidelines.
The clip in question, featured in the upper-left-hand corner of Nya's video, shows an in-uniform Starbucks employee sipping on an iced beverage. She appears to be standing behind the register or counter, and the chain's menu is visible on the wall behind her. Using on-screen captions, she then shares a series of her opinions: "Self defense isn't racist," "I'm not anti vax. I'm anti mandate," and, "Also, bring Trump back." In the background, an audio clip repeats the phrase: "Start a riot."
The video's caption reads, "anyways so...Christmas drinks out now guys." Additionally, the TikToker included the hashtags #faithoverfear, #stopthemandate, #donotcomply, and #patriot, among others.
Nya then offers viewers a thorough critique of the original video—and the creator behind it.
"You work at Starbucks," begins Nya. "Read the room."
"You are basically creating your own advertisement for holiday drinks with a side of right-wing talking points and racism," she said. "I don't think Starbucks is gonna like that."
"We know where you work, we know your name...We even know where you go to school, what your major is," she continued. "You made this all open to everyone on your page."
"I doubt that your school is going to want to be known as the school with the racist that's enrolled there, in the nursing program," she added.
The Starbucks employee seems to have made her account private in the time since Nya posted the response video.
Viewers were quick to back Nya in the comments section, and many past and present Starbucks employees voiced that the video is potentially grounds for the employee's termination. "I work at Starbucks and there is literally no tolerance for this stuff," wrote @leviticusvalko.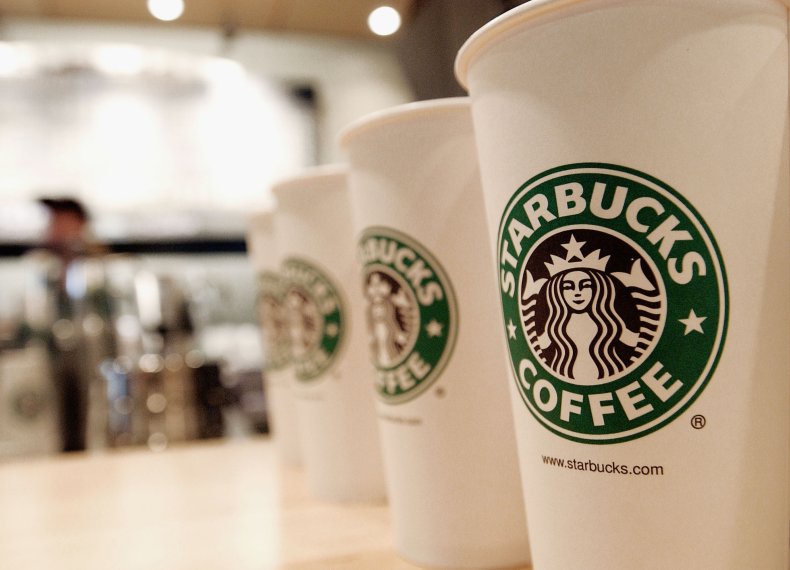 "As a previous partner, she is probably already fired," echoed @cheesecakeonthelanai. "They have [people] looking for partners misrepresenting the brand on social media."
"It's like she doesn't even know how this works," commented @motherofgirlmonsters.
Others found additional issues with the video, with commenters noting that it's "a health code violation...to drink beverages in the food preparing space" and that "there is a mandatory mask policy...while on the clock."
"This girl is asking to be fired tbh," wrote @ceemkayy1.
Newsweek reached out to both Nurse Nya and Starbucks for comment.