Starbucks Faces Fresh Racism Allegations After Latino Customer Handed Cup With Slur on Label
Just a month since facing widespread backlash over the wrongful arrest of two black men at a Starbucks café, the company is once again facing allegations of racism after a Latino customer found a racial slur written on his coffee cup at one of the coffee chain's locations.
The customer has alleged he was handed a coffee with the word "beaner" printed on its label instead of his name, Peter, at a Starbucks location in La Cañada Flintridge, California, a friend told CBS2 News.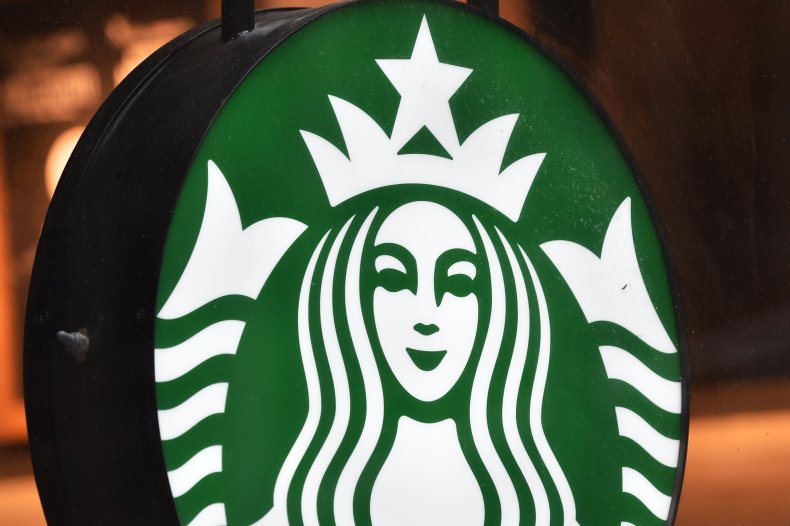 "He went to Starbucks, and they asked for his name, and his name is 'Peter,' and they wrote this 'beaner,'" Miguel Acosta told CBS2 News through a coworker, who translated for him. "And he's saying that's not fair."
In a statement sent to the broadcaster, Starbucks said the incident was "not indicative of the type of experience we want our customers to have when they walk into our stores."
"We have apologized to the customer directly and are working to make things right," the company said.
Starbucks has yet to respond to a request for comment from Newsweek.
The incident comes just weeks before Starbucks is expected to close all of its locations for one full day on May 29 in order to hold implicit bias training for staff.
Read more: Two black men arrested at Starbucks for not ordering settle for $2—and a $200,000 promise
The company announced the training in response to the backlash over the arrest of Rashon Nelson and Donte Robinson, who are both 23.
The two men were arrested while waiting for a friend at a Starbucks café.
They have since reached a financial settlement with the city over the incident, receiving a total of $1 each. The gesture was symbolic, coming with a promise from local officials that the city would invest $200,000 to set up a pilot program aimed at supporting young entrepreneurs.
After the April 12 incident, Starbucks vowed to "take actions" to repair and reaffirm our values and vision for the kind of company we want to be."
It is unclear what actions will be taken to address the recent allegations of racism at its La Cañada Flintridge location.