Starbucks Holiday Drinks Menu For 2021 & Red Christmas Cup Launch Date Revealed
Everyone knows that the holiday season officially kicks off when Starbucks releases its festive drinks, all beautifully presented in its signature Yuletide cups.
Fans of festive drinks—from warmed eggnog lattes to caramel hot chocolates—will be praying Santa brings their Christmas gifts early, with the arrival of the festive menu.
Usually, November marks the arrival of these drinks, but so far they have not been seen on the menu.
As well as the drinks themselves, Starbucks baristas will serve them in festive cups, newly decorated for 2021. The coffee chain will also release Christmas-inspired food and gifts.
Newsweek breaks down all of the new items to launch, and when they will be arriving in store.
When Will Starbucks' Christmas Menu Arrive?
The Christmas menu at Starbucks is set to arrive on Thursday, November 4, with some beverages appearing earlier than ever before.
The drinks will all be served in the famous red cups, which will also arrive on Thursday.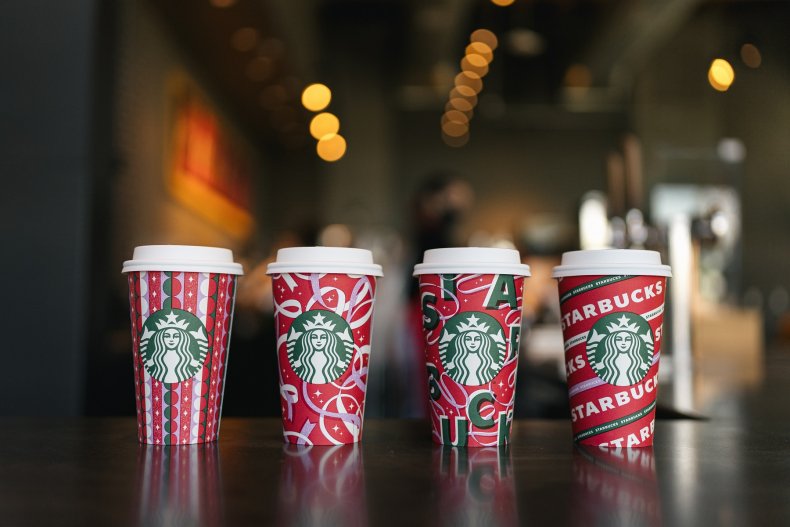 The menu will then be around for the rest of the holiday season, which means Starbucks fans will have weeks to enjoy all the Christmas treats.
Starbucks Holiday Menu 2021
Festive favorites will be returning to the fold this Christmas, plus an all-new plant-based drink for those who want some festive cheer without the dairy.
There are also new snacks on the menu, and even Christmas gifts.
Of course, it wouldn't be Christmas without the iconic red Starbucks cups, which are back with a festive twist.
Irish Cream Cold Brew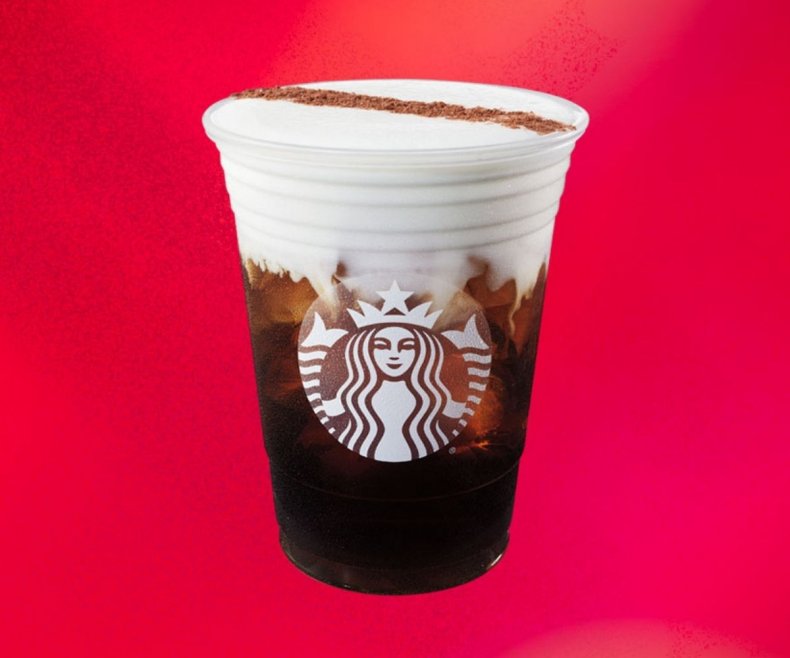 Usually, the Irish Cream Cold Brew does not come to coffee shops for a little while, but this year Santa's coffee elves are delivering a special treat even earlier, meaning the drink is available along with other Yuletide options.
Peppermint Mocha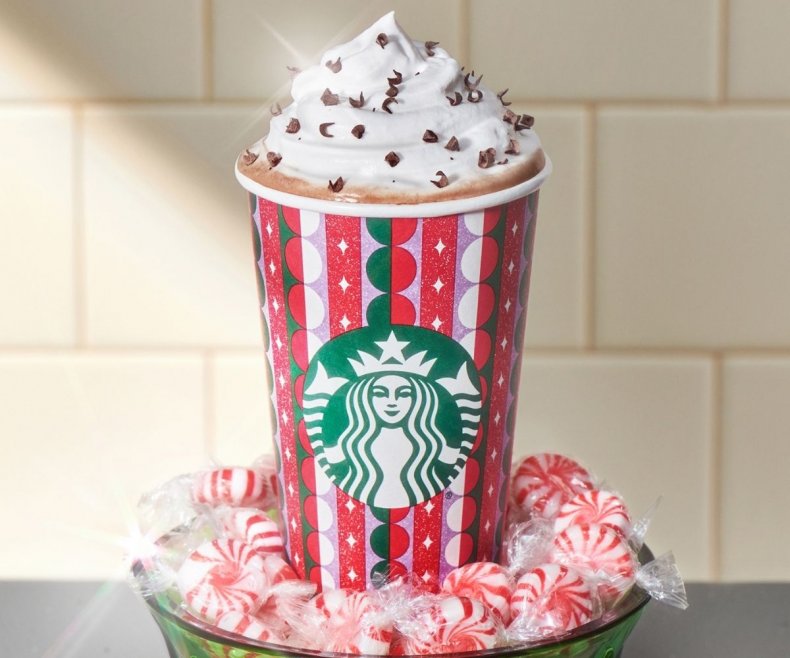 Toasted White Chocolate Mocha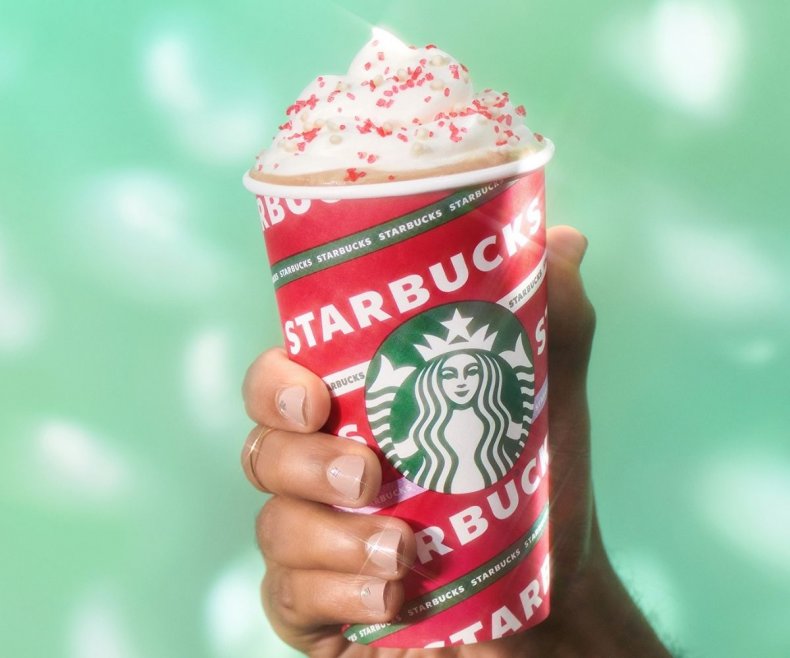 Iced Sugar Cookie Almondmilk Latte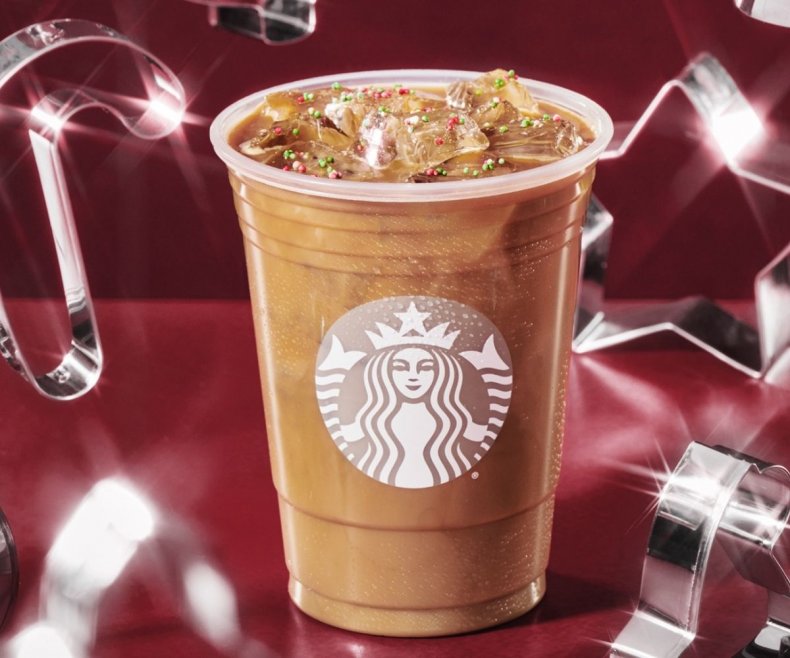 This is the new addition to the menu, which features Sugar Cookie flavored syrup, combined with a Starbucks blonde espresso, creamy almond milk and ice. It can also be served as a hot drink to warm up those winter mornings.
Other drinks in the festive menu this year, returning from previous Christmas celebrations, are the Caramel Brûlée Latte and the Chestnut Praline Latte.

Starbucks Holiday Food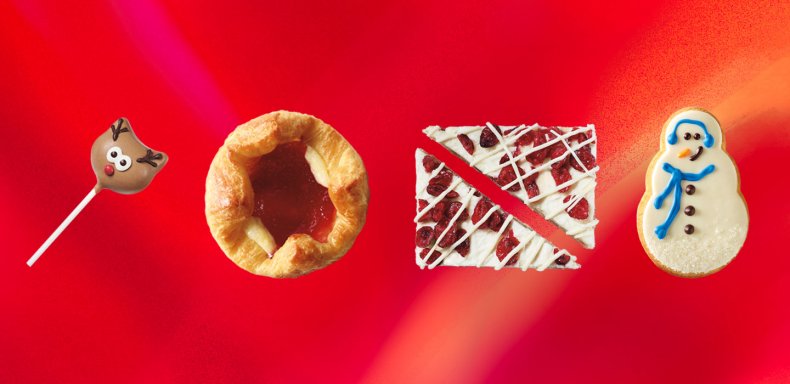 The Reindeer Cake Pop, which is covered in chocolate and contains delicious cake on the inside, is another new addition this year.
Other returning festive favorites are the Snowman Cookie, Sugar Plum Danish, and the Cranberry Bliss Bar.
Starbucks Red Cups
The final item to arrive this year are the iconic red cups, which each feature a new type of wrapping paper to dial up the Christmas vibes.
One features Christmas baubles, another has swirly ribbons over it while a third has a Starbucks candy stripe. The fourth is a mixture of these final two cups, with the name of the coffee shop printed over swirly ribbons.
The Starbucks Christmas menu is available from November 4.