Starbucks Continues So-Called 'War on Christmas' With Lesbian Positive Ad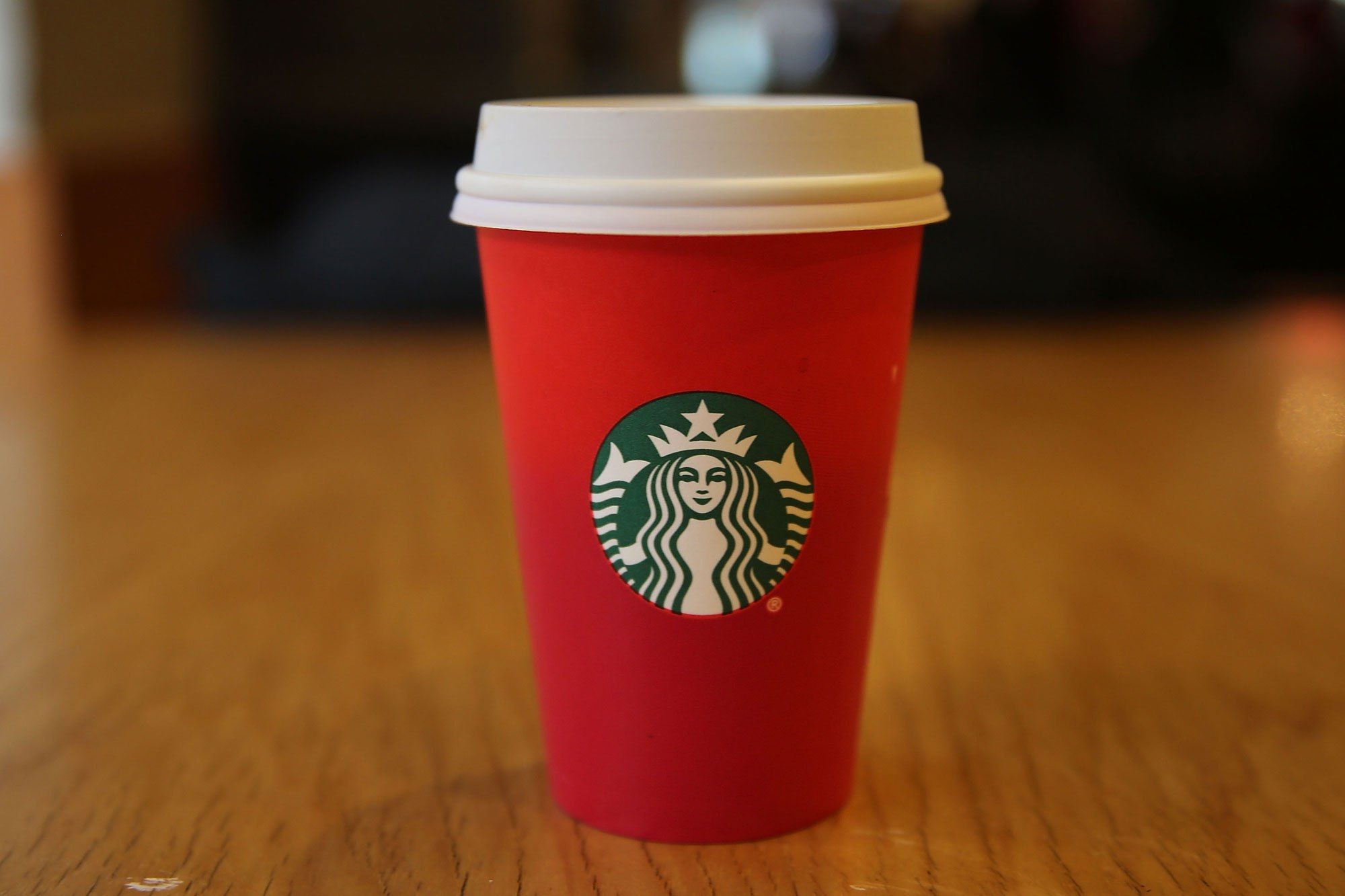 Update | Ah, the holiday season in America, marked by public school snow days, long lines at the grocery store, and the first few notes of Mariah Carey's "All I Want for Christmas Is You." And then there's the new Starbucks holdiay tradition of enraging conservative Christians with their special holiday cups, this year being no exception.
For the 2017 edition, the cup features non-denominational holiday imagery like snow, wrapped gifts and people wearing sweaters holding hands. Pretty benign, right? Not so fast. Some conservatives are claiming those hand-holders are women. And you know what that means: "lesbian agenda!" The commercial announcing this year's design compounds that impression: Two female-looking cartoon people lean in to kiss each other just before the "camera" pans away. Perhaps they are friends, perhaps they are lovers; either way, it's offensive!
Starbucks has released drinks in special holiday cups since 1997. At first they were just red, but in the 2000s non-religious, winter-themed imagery was added. Incensed conservative Christians saw this as a declaration of war: Starbucks was clearly contributing to the so-called "war on Christmas." When the company then opted out of any holiday imagery, returning to blank red cups in 2015, conservative Christians voiced their contempt again. As a response in 2016, Trump supporters "trolled" Starbucks baristas by giving the name "Trump" at the cashier, prompting them to write the president's name on the non-denominational cups.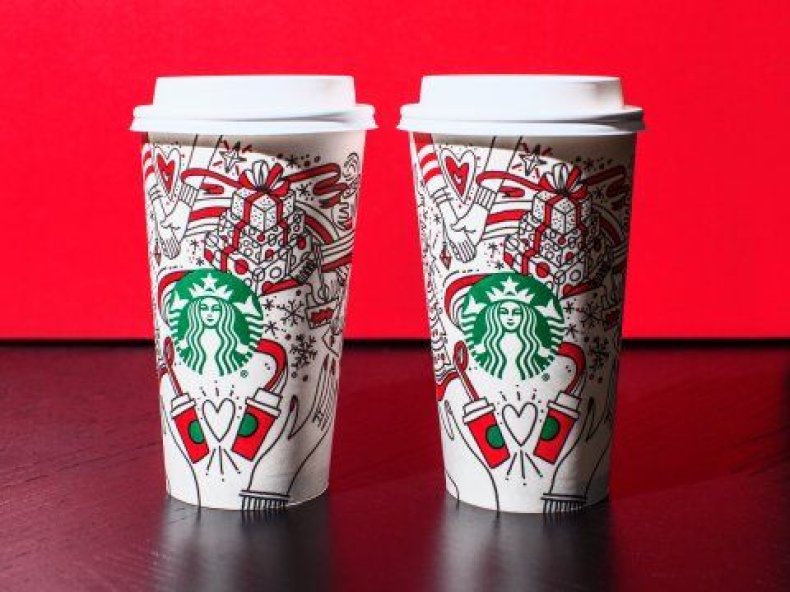 But wait: What's the war on Christmas?
There are those who believe that saying "Happy Holidays," or anything other than "Merry Christmas," is part of an oppressive campaign to silence Christians during the month of December. Henry Ford, the early 19th century car magnate and notorious anti-Semite, was one of the first Americans to use the phrase in a Ford-sponsored pamphlet titled, "The International Jew: The World's Foremost Problem." At that point, it wasn't companies like Starbucks that were waging war, it was a conspiracy launched by Jewish Americans.
In 2013, disgraced former Fox News host Bill O'Reilly told his viewers that the "war on Christmas" began ten years prior, when American CEOs began "ordering their employees" to say "Happy Holidays" to customers. O'Reilly added that Americans who prefer that phrase over "Merry Christmas" only felt that way because they secretly wish to propagate "gay marriage, partial birth abortion, euthanasia, legalized drugs [and] income redistribution through taxation."
Last October, Trump lent credence to this nonsence by declaring he would end the "war on Christmas" for good.
Whatever. Happy Holidays. You can pick up your super-gay holiday cups at any local Starbucks while supplies last.
Correction: This article misquoted and misinterpreted Max Blumenthal's 2008 article on the "war on Christmas", and the inaccuracies have been removed. Newsweek regrets and apologizes for the error.​